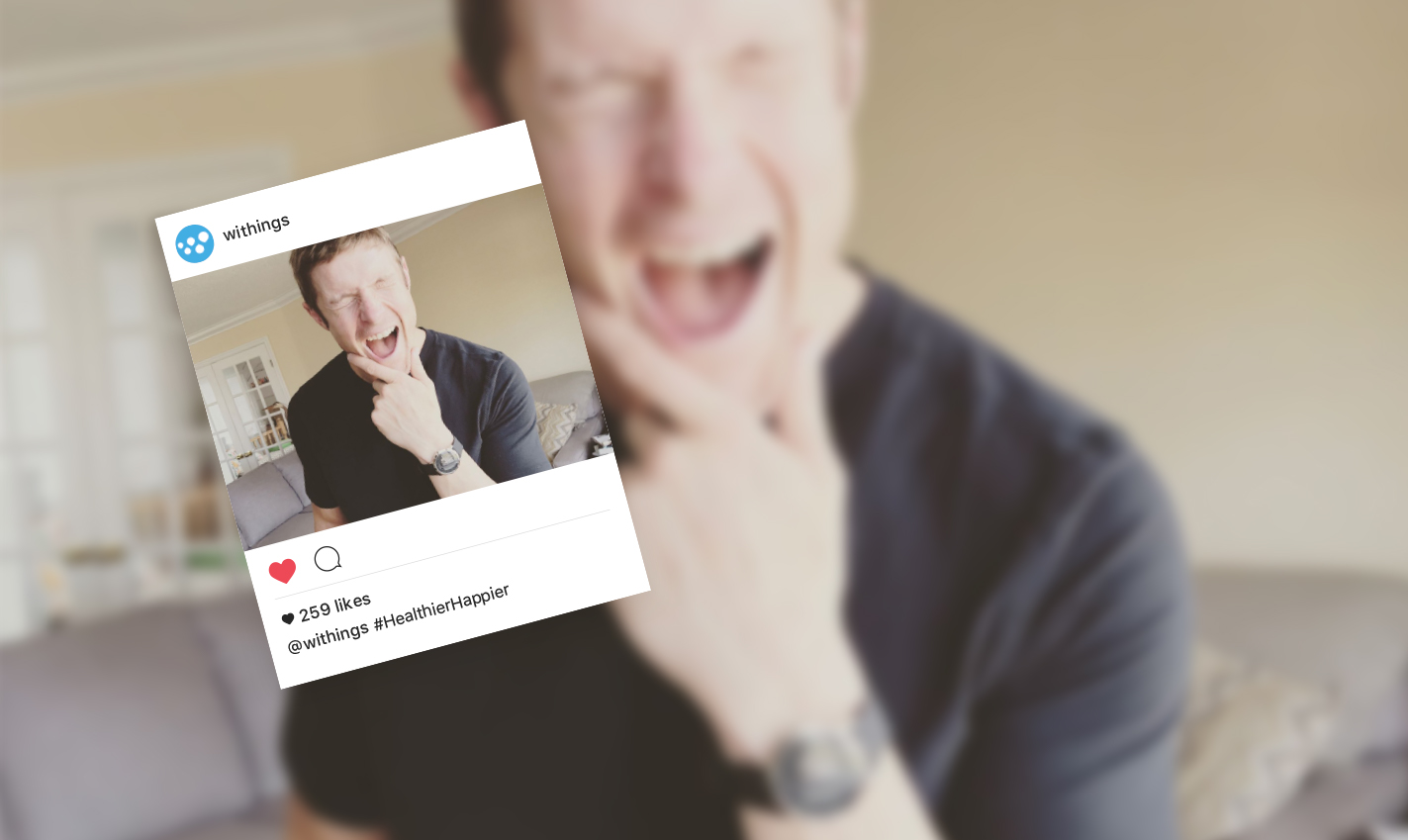 Join us in sharing a message of health and happiness with the world, and you'll be entered for a chance to win one of our latest, greatest trackers!
At Withings, we have always believed that health and happiness go hand in hand, which is why we decided to designate April "Happiness Month." We know that it's unrealistic to be happy all the time, but it's important to have strategies to boost your overall wellbeing, or turn a down day upside down. Happy people make for healthier people, and as our recent data study found, healthier people also make for happier people.
We recently shared 5 simple tips to find happiness that anyone can follow, but we know that creating happiness is unique for each person. So for the month of April, we want to hear what makes you healthier and happier — whether it's going for a long run after a stressful day at work, spending time with family, catching up with friends, cooking your favorite recipe or just chilling with your cat. We want you to show and tell!
Our Instagram community has already shared some great happiness tips with us—check this out:
We created a hashtag to bring together everyone's contributions: #HealthierHappier, and to thank our community, we'll be giving away 5 Steel HR watches at the end of April to some of our favorite contributors. To enter, just tag @Withings and add the hashtag #HealthierHappier to your image caption on Instagram. We'll also be featuring our favorite entries on our Instagram story each week, so keep an eye on the Withings Instagram account to see if you've been featured.
You can read the full T&Cs here: bit.ly/HealthierHappier1
Many thanks to Dai Manuel for the header image. You can follow him on Instagram @daimanuel