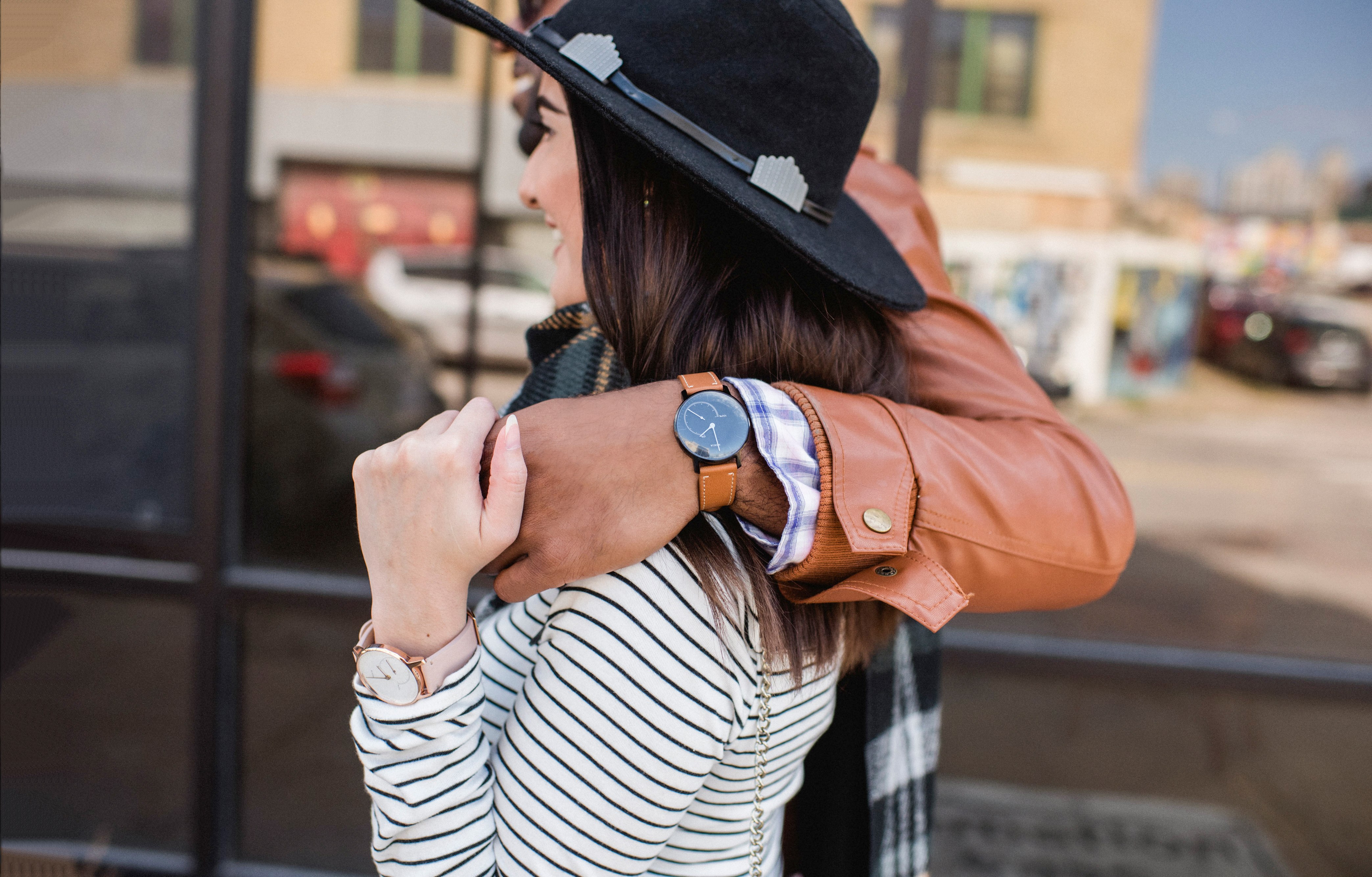 For people who love activity and sleep tracking that's easy to use and easy on the eye, we've created two new options for maximum style and wearability.
Nokia Steel Limited Editions in Rose Gold or Full Black feature everything you love in our award-winning activity and sleep tracking watches, but also include a few more design flourishes to help you look and feel your best. So, here's a reminder on what you'll love that's the same, followed by the differences.
Key Nokia Steel features
Know it all: Automatic sync
There's no button to press—your activity will appear in the app, where you can get a detailed full-color view of calories burned and distance. In the app you can also set goals and compete with friends on the leaderboard. If you wear the watch to bed, you'll see your light and deep sleep cycles and wake-ups, and you can even set a silent vibrating alarm to wake you.
Make a splash: Water-resistance to 50m
With any Nokia Steel, you can shower, dance in the rain, or swim. Automatic swim tracking will record your swim sessions, and activity recognition means your dancing will get tracked too.
Cut the cord: Up to 8 months with no charging
Having to work for your data is what makes people quit activity tracking. Nokia Steel takes a regular button cell battery that lasts up to 8 months, so you can concentrate on maintaining your health, not your devices.
See why people love it: SELF Healthy Living Awards
SELF magazine recently tested "hundreds of athlete- and trainer-approved apparel and gear to find the best of the best in each category." In their guide to fitness trackers that help you reach your goals, SELF gave Nokia Steel an award for Best Wear-Every-Day Watch. In their words, "If you're looking for a watch that you can wear discreetly, the Nokia watch tracks steps, sleep, runs, and even swims while looking like a sleek analog watch."
Rose Gold & Full Black
Polish your look
Unlike most activity trackers, Nokia Steel is a real watch. Rose Gold and Full Black shine thanks to chrome hands and a corrosion-resistant 316L stainless steel case with PVD coating.
Go for Italian leather
Known for being durable, supple and fashionable, the limited editions can be paired with a leather band that amps up the style factor. And since leather isn't waterproof, never fear—if you go for the leather option, it comes with an extra silicone sport band at no extra charge. The bands are a snap to swap, so you can wear your watch anywhere and be sure it's ready for wherever life takes you.
Know that Limited Edition really means limited
The one thing we'd like to stress is that if you are considering going for Rose Gold or Full Black, don't delay, because the holidays are coming (yes, they also make the perfect gift) and we expect demand to outstrip supply. If you act now you can not only avoid disappointment, but you'll also have a better chance to wake up on January 1st with one less resolution.
Learn more about Nokia Steel Limited Editions