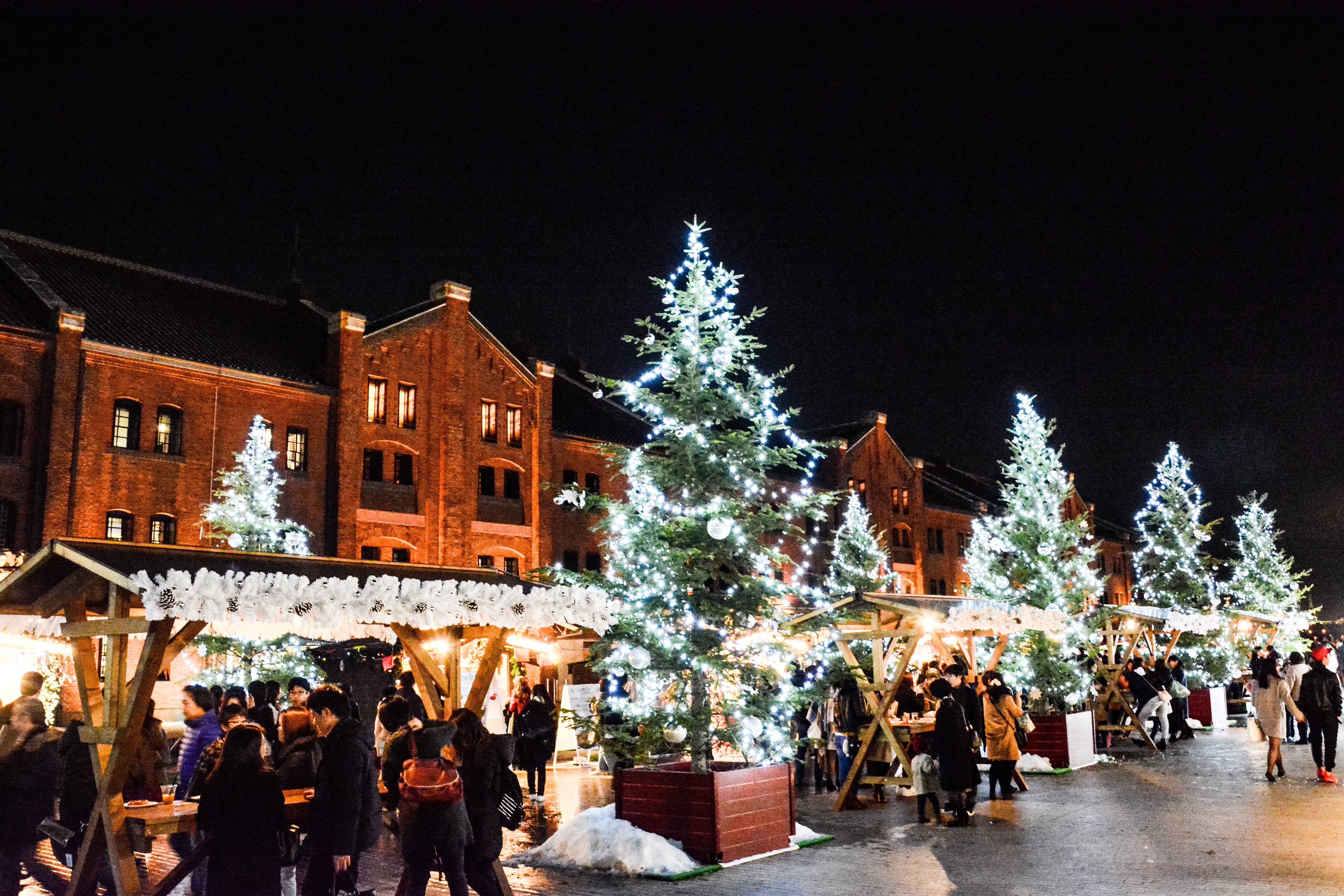 Since the advent of the first German Christmas Market, this holiday tradition has spread across the globe. From eco-friendly to Dickensian, these markets provide a unique and memorable experience for holiday shoppers—and they might just boost your step count too.
If you're looking to do some traveling this holiday season, be sure to include some of these famous markets in your itinerary.
1. Nürnberger Christkindlesmarkt: Nuremberg, Germany
The Christchild's Market in Nuremberg, Germany has a rich history of holiday cheer. Although no one knows the exact age of the market, according to its website, the first written documentation of the event was recorded in 1628. Today, the Christkindlesmarkt continues to honor the traditions of its past. Each year, a young woman is selected to play the Christkind—a golden angel—and recite the market's traditional prologue during opening ceremonies.  
If you're looking to shop, the market is open between December 1st and December 24th and has over 150 booths. A few staples of the market include Lebkuchen, gingerbread that has been baked in Nuremberg for over 600 years, mulled wine, Christmas ornaments, and wares from around the world, including Scottish kilts.
2. Strasbourg, France
Christmas Markets may have originated in Germany, but it's Strasbourg, France that holds the title: "Capital of Christmas." Each year between November 24th and December 24th, hundreds of stands are erected around the city, making Strasbourg's Christmas market, which began in 1570, "one of the oldest and biggest in Europe."  
With over eight individual markets, there are plenty of goodies to be found in Strasbourg, including Christmas decorations, Bredele biscuits—star-shaped Christmas staples of Alsace—and hand-carved storks, an important local symbol of luck! 
3. Blaauwklippen Twilight Market: Cape Town, South Africa
When it comes to Christmas Markets, Europe usually gets the most attention, but other continents have their own versions to offer as well. Blaauwiklippen Vineyard's market in South Africa is unique because it's actually open year-round. However, every year, the week before Christmas marks a special season for Blaauwiklippen, as it hosts its Twilight Christmas Market.  
The market includes live musical performances, a candle-lit carol sing-along, and a charity event. As for the treats, vendors sell "freshly squeezed healthy juice, iced tea, cocktails, coffee, [and wine]," as well as flammkuchen, a pizza-like snack made using a thin layer of dough, sour cream, and cheese. In addition to these edibles, the Twilight market is a great place to find jewelry, antiques, and even clothes.
4. Eco-Elves Night Market: Canberra, Australia
This unique Australian market is a bit smaller than the rest, and is only open one night a year. With December falling during Australia's summer months, the Christmas atmosphere may feel a little different Down Under, but they're definitely still celebrating. The market, which opens on the first Friday of December, is an eco-friendly event featuring "live music, food and a local wine bar." 
Hosted at the Canberra Environment Centre, this Christmas market is all about keeping it green, offering "local, handmade, eco-friendly, fair-trade and up-cycled gifts." In addition, the market focuses on environmentally sustainable products, from solar panels to all-natural cleaning products. Some vendors even use equipment like stationary bikes to power their smoothie blenders!
5. The Great Dickens Christmas Fair: San Francisco, CA, United States
While this Christmas Market may be a far cry from the German variety, it's well-steeped in Victorian English and American traditions. After all, what American town doesn't love a good re-enactment of Charles Dickens' "A Christmas Carol"? 
Vendor items at the Great Dickens Christmas Fair range from Victorian costume pieces, Christmas ornaments, and ceramics to jewelry, soaps, and candles—and with the food selection, even Oliver Twist would be hard-pressed to ask for more! From roasted chestnuts and meat pies to turkey dinners and crêpes, this Christmas Fair is sure to fill even a scrooge with holiday cheer. 
6. Union Square Holiday Market: New York, NY, United States
If you're on the East coast, New York City—with its gigantic Christmas tree, ice skating in Central Park, and decorated store-fronts—is a great place to get in the holiday spirit. Although there are close to a dozen markets and craft fairs in the city, one that stands out for New Yorkers and tourists alike is the Union Square Holiday Market.  
Jay Stern, filmmaker and manager of the Unemployed Philosophers Guild booth, which is among the over 100 iconic red and white tents constructed in Union Square—says that the market is "a great way to engage with real human customers." Stern attributes the market's success to the mix of vendors "from high-end jewelry to unique novelty products like we sell" along with the diversity of the shoppers—"international tourists, students, and people who live and work in the neighborhood." Stern adds another a reason to go is that many vendors, like the Philosophers Guild, often put out new products you won't find anywhere else, because they like to see how people react to them before they hit a wider market.
Wherever you find yourself this holiday season, try to find an outdoor market somewhere near you. You can get up and get moving, get great gifts, and maybe make your step goal while you're at it.