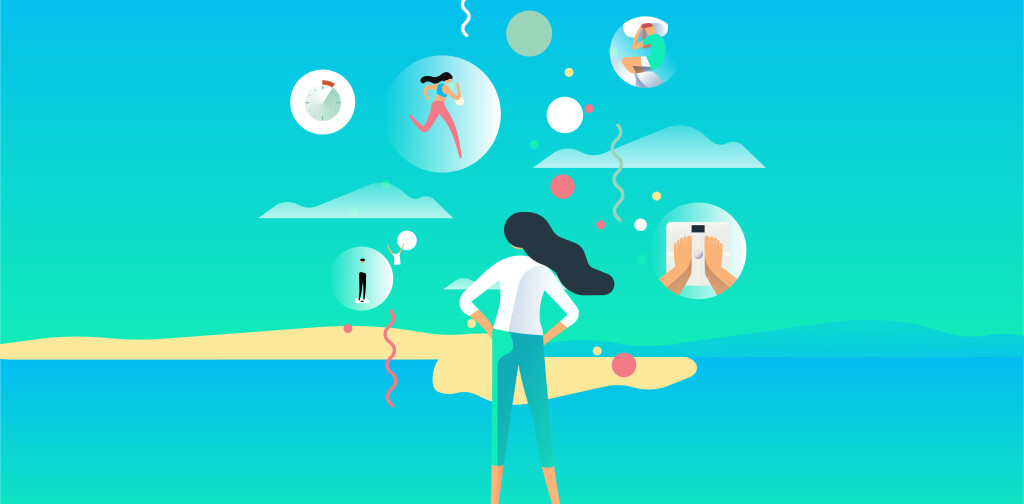 Here's your chance to take a look back at 2017 so you can celebrate your achievements and set yourself up to crush your goals in 2018.
Rewind, reflect & reignite the spark
Knowing where you've been can open your eyes to where you want to go. We've created a fun way for you to take a look back at 2017 and dive into your activity, sleep, and weight data from the past year, to celebrate your achievements, marvel at your outstanding moments, and set yourself up to crush your goals in 2018.
You will also be able to see how your accomplishments compared to your peers in all the major categories. Then, after you've reviewed the data, go ahead and set a health goal for 2018 and we'll help you achieve it with tips and inspiration that will help your in your daily life and help keep you focused on the big picture.
Ready to dive in? Go here: See my Year in Review
Do you want help reaching your health goal, but you don't have a Withings device or the  Health Mate app? No problem! Just look through the 2017 highlights from our community, and then you'll be prompted to create an account. When you do this, you'll get all the tips and tricks, plus you'll be invited to our upcoming activity challenge.
So, are you in? We hope so. We're ready to cheer you on, and we think you'll really enjoy harnessing the power of our connected health community.

Susie Felber
Susie is a writer, comedian, and producer who has worked in TV, film, theater, radio, video games, and online. As the daughter of a hard-working M.D., she's had a lifelong interest in health and is currently on a personal mission to "walk the walk" and get her writer's body in better shape.
View all articles