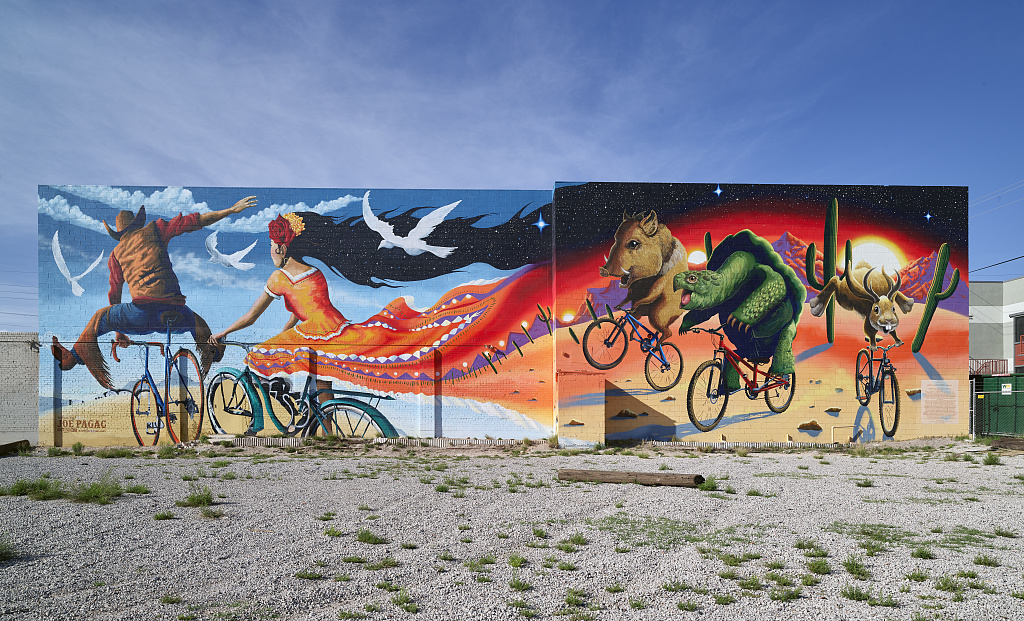 Our blogger Sam Archer found that biking to work saved him time and money—and improved his health to boot. How did he do it? Here's his list of ten things to know before you start.
In a previous post, our blogger, Sam Archer, told us how he got started biking to the office. Want to get on the same path? Here are his top tips for how to get started.
Find a decent bike
A decent bike is one that fits you comfortably and doesn't have mechanical issues — it might be the one sitting in your garage or basement. You don't need an expensive bike. Heck, you don't even need your OWN bike! In Boston, some commuters choose BlueBikes, whose $99 annual membership allows them to enjoy renting bikes without having to maintain and store them. Its parent company, Motivate, operates similar programs all over the U.S.
Preview your route
Biking puts you in a different frame of reference from walking or driving, and if you aren't familiar with the area by bike, it can be disorienting at first! Google Maps has an excellent bicycle layer, to help you find bike lanes and paths, and will give multiple bicycle routes for most destinations.
Get to know your local bike shops
If you've got your own bike, you'll want to have a good relationship with a mechanic and a local bike shop. Stop in on a slow day and ask them about any strange noises or anything else that's been bothering you about your bike. It's a great way to pick up some more tips and get ideas for an upgrade. I have not one, but two great bike shops near my route, and they have both saved me in a pinch.
Get fenders
To be ready to bike in any weather, you must have fenders. A good set of fenders will keep your wheels from kicking up water and grime from the road all over you and your clothes. You'll still get soaked in a downpour, but you'll be glad when you get where you're going with a dry seat.
Use running lights
Headlights and taillights will not only help you see and be seen at night, they will make you more visible to drivers in daylight as well. Today's bike lights have evolved from the dim, delicate blinkers of yesteryear. Serfas makes durable, rechargeable, bright bicycle lights at a reasonable price.
Add some carrying capacity
There's nothing quite like riding a bike unencumbered. Ortlieb makes a great waterproof office bag that will attach to your rear rack, making your bike more comfortable and useful in any weather. An inexpensive front basket attached to your handlebars can save you from sweating under a backpack on a hot summer day.
Dress for the weather (and a light workout)
You'll want a warm hat and gloves for cold weather, a wind- and rain-resistant top layer, and long johns or leggings. The same winter jacket you'd wear walking around might work just fine. But remember, biking burns calories, too! Wearing a few lighter layers will let you adjust to different temperatures easily.
Prepare to get wet
There's no getting around it—riding in the rain means getting wet. But while there's no gear or accessory that is going to keep you 100% dry if it pours, a long raincoat and a cap with a brim will make the rainy days a lot more comfortable. Being a little wet isn't so bad as long as you stay warm, though you could be forgiven for skipping a day if you've got a presentation to make.
Start tracking your bike rides
Shameless plug for Withings watches! When I started tracking my bike rides, for the first time, I could see how far I had actually gone, and how long it actually took me. Comparing this to my driving or transit time made me appreciate biking even more. Setting a biking goal in Health Mate and building a streak reinforced my new habit, and mapping showed me how many more destinations were within biking range than I'd realized.
Stop to smell the flowers
One of the things I love about biking is being able to pull over anywhere I want. Stop at a cafe or a bookstore or visit a friend on the way home. Lots of bicycle paths go through beautiful lands. Use some of the time you're saving to enjoy life and being outside!
I hope this article provides a little inspiration to ride your bike to work (and beyond). Happy pedaling!