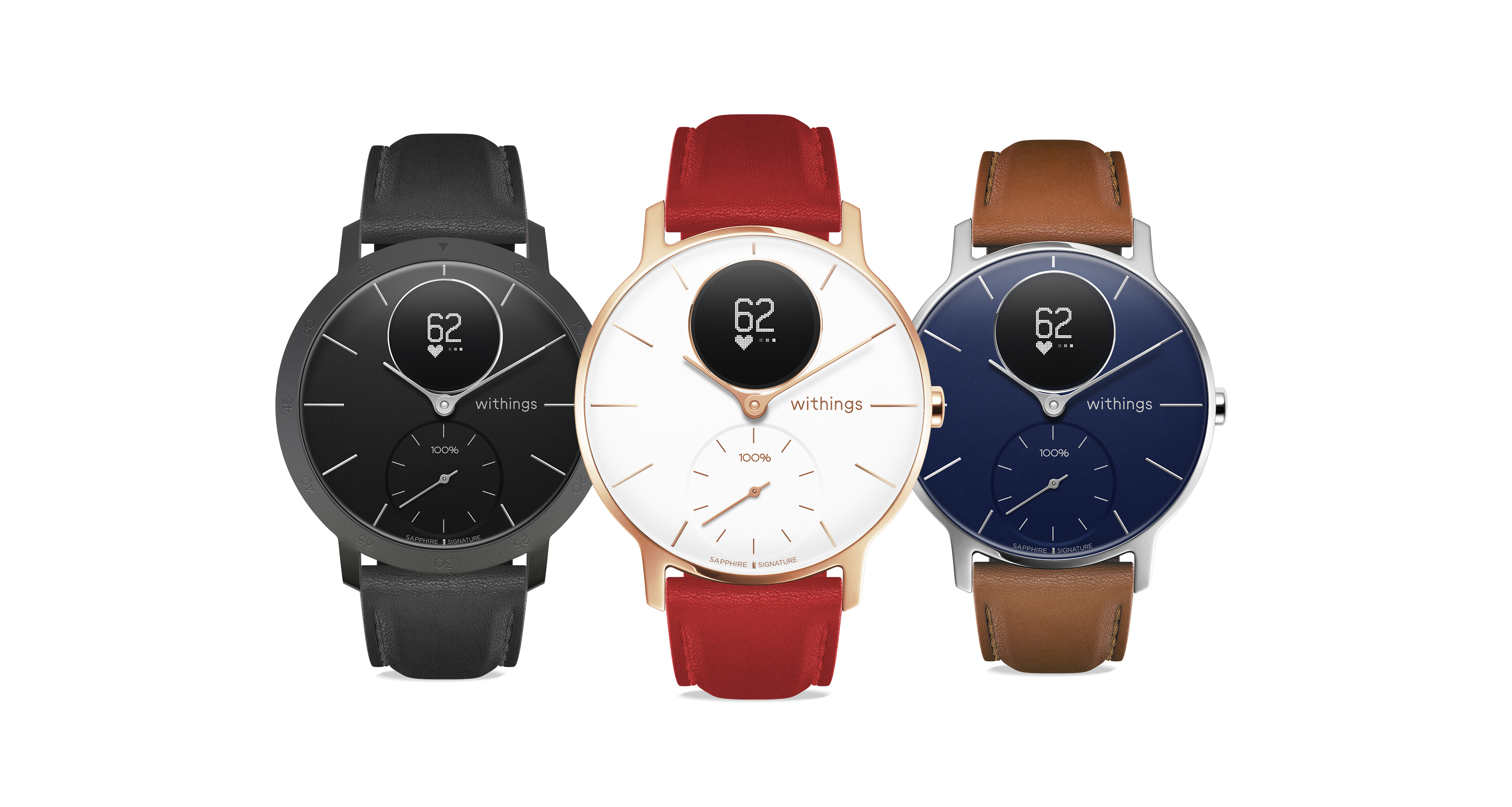 Sapphire glass is the smartwatch feature our users have been waiting for—and it's here. Get the lowdown on what it is and why it's special.
In 2014, Withings created the world's first activity tracker in an analog watch. Called the Activité, it featured sapphire glass and was an instant hit…even without features like heart rate, notifications and workout mode. That said, it was still way ahead of its time. The cost? $450.
Flash forward: Since then, Withings has come out with several activity tracking watches, as well as the Steel HR hybrid smartwatch. It shows you heart rate day and night, tracks your workouts, shows you notifications, and has an exceedingly long battery life to boot—up to 25 days on a single charge. Needless to say, Steel HR is also a hit (and way less than $450).
And now there's Steel HR Sapphire Signature, which has all the features of Steel HR with extra-durable sapphire glass—at a great price (we'll get to that in a second).
What is sapphire glass?
Essentially, sapphire glass is a synthetically produced crystal that's highly scratch-resistant and durable. You'd typically see it only in the luxury watch market.
The process of making sapphire glass from aluminium oxide powder at high temperatures and extreme pressure creates a super-robust crystal. And we know what you're asking: Is it actually sapphire? Chemically, it's exactly the same as the mineral you'd find in jewelry, only without the color. And it scores a 9 out of 10 on the Mohs hardness scale, invented by mineralogist Friedrich Mohs to measure the ability of one mineral to scratch another. Just to give you a comparison, diamonds rate harder, at a 10.
In short, sapphire glass is the finest choice when it comes to premium watch construction. With sapphire glass you get luxury that works for you in a durable and long-lasting watch crystal. And now it's available in our best-selling watch. Sapphire glass was suggested many times by our fans. In particular, with our dedicated Twitter and Reddit users—we hear you and heard you.
Like no other watch. Like no other tracker.
So: You'll get the designer look of a Steel HR, all the great features that almost no one can believe are inside a real watch, AND the extra durability.
Here's where we go all infomercial on you: How many high-end, well-priced smartwatches have sapphire glass and the same features and battery life as the Steel HR? Trust us: You can't find them.
And that brings us to…the price, which may be the best part. The Steel HR Sapphire Signature is $299.95—that's $150 less than the Activité—with looks and features that'll last for years. Ready to buy, or at least see how pretty it is? Here's where you can learn more about Sapphire Signature and maybe order yours before they're gone.
All that to say: We're really proud of this innovation, and we hope you enjoy it. And keep that feedback coming!