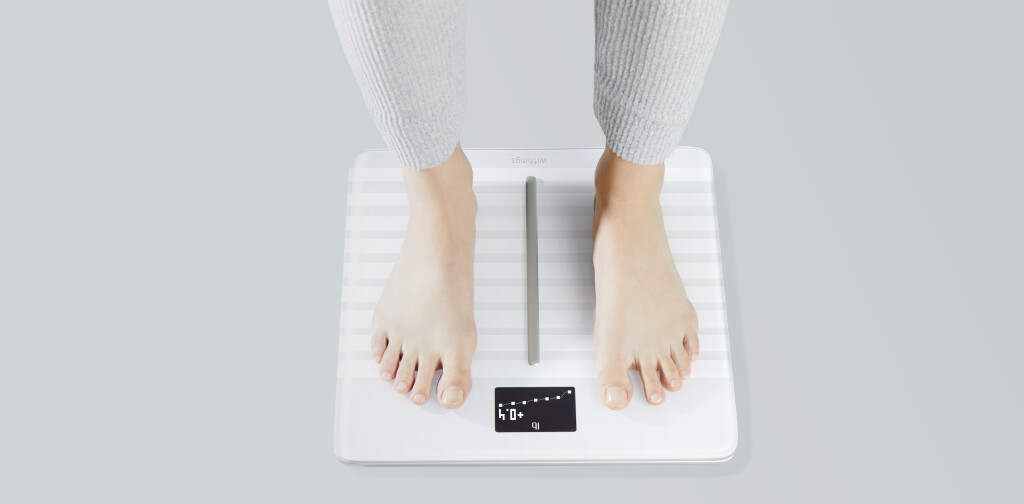 Are you the proud owner of a new Body Cardio? Want to know how to make the most of it? You've come to the right place. Read on to learn about all of the exciting features of your new connected scale.
Once you've finished pairing the Body Cardio with your phone, you're ready to start tracking your weight, body composition, and standing heart rate.
Get Started
1. Find a home for your scale. Your scale can live in the bedroom or the bathroom, really anywhere that's convenient for you. Just be sure to pick a spot that helps you remember to actually use the scale.
2. Hop on the scale. Our Position Control™ technology will help you find the center for the most accurate reading. If your weight resembles that of another user, the screen will split showing both trigrams (the three letters you choose to identify each user). Lean to the side displaying your trigram to signal which user you are, and the data will register to your profile.
3. The scale will display weight, body composition (muscle and bone mass plus body fat and total water percentage), heart rate, and a local weather report (if connected through a Wi-Fi network). It can also show your steps from the previous day if you've been using a Nokia activity tracker or Health Mate's built-in step tracking feature and you activate this screen.
To customize what appears on the scale screen go to "my devices" > select the Body Cardio > select "Screens customization."
Note: Don't worry if the weather screen doesn't show up the first time you step on the scale with Wi-Fi enabled. Once your first round of data is sent to Health Mate, the scale's location will be set, and the weather screen should display during your next weigh-in.
4. All data will be instantly and automatically updated on your Nokia Health Mate account. Open the app to analyze your trends and track your progress.
Interpret Your Results
When you open Health Mate after stepping on the scale, you will find several screens to help you interpret your results.
The screens below display a snapshot of your weight, BMI, and body composition.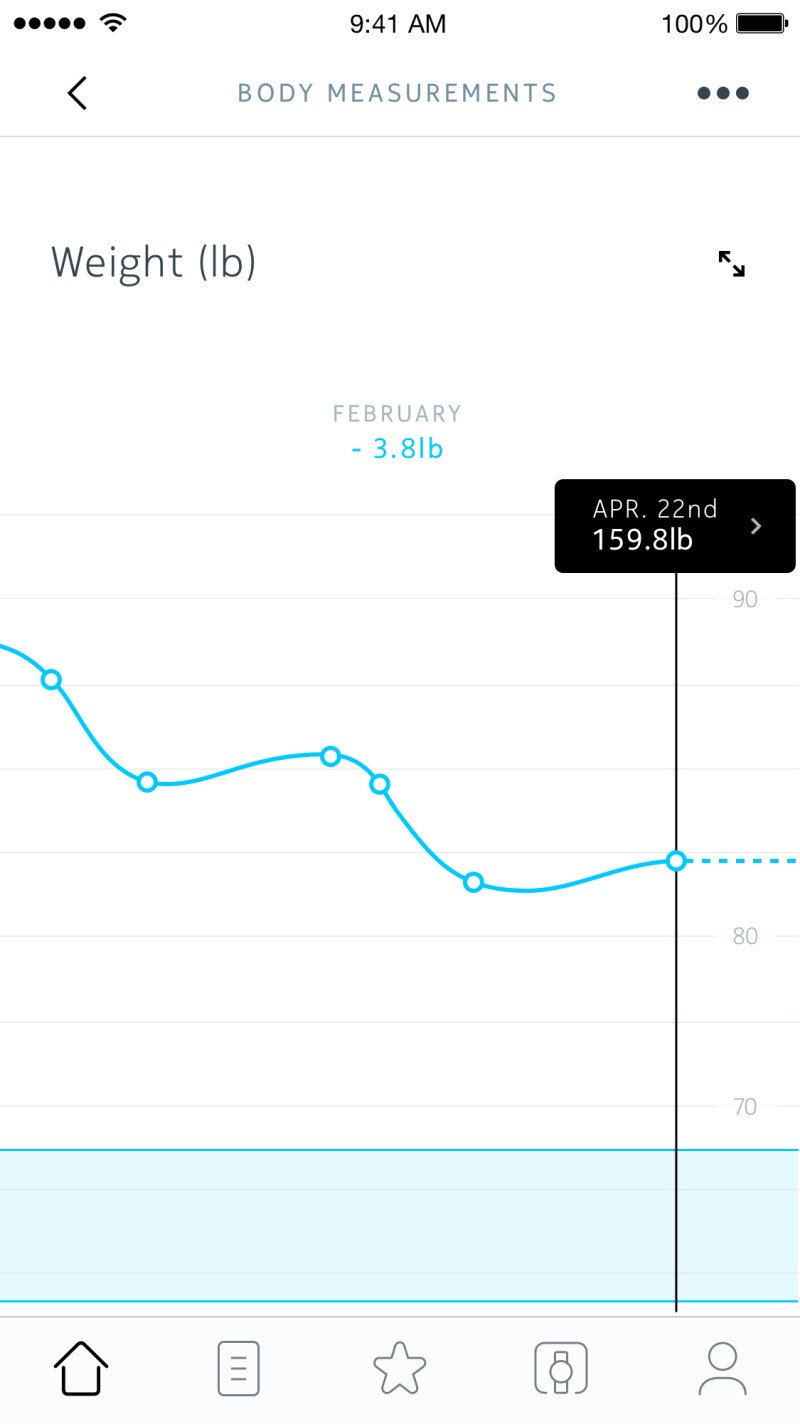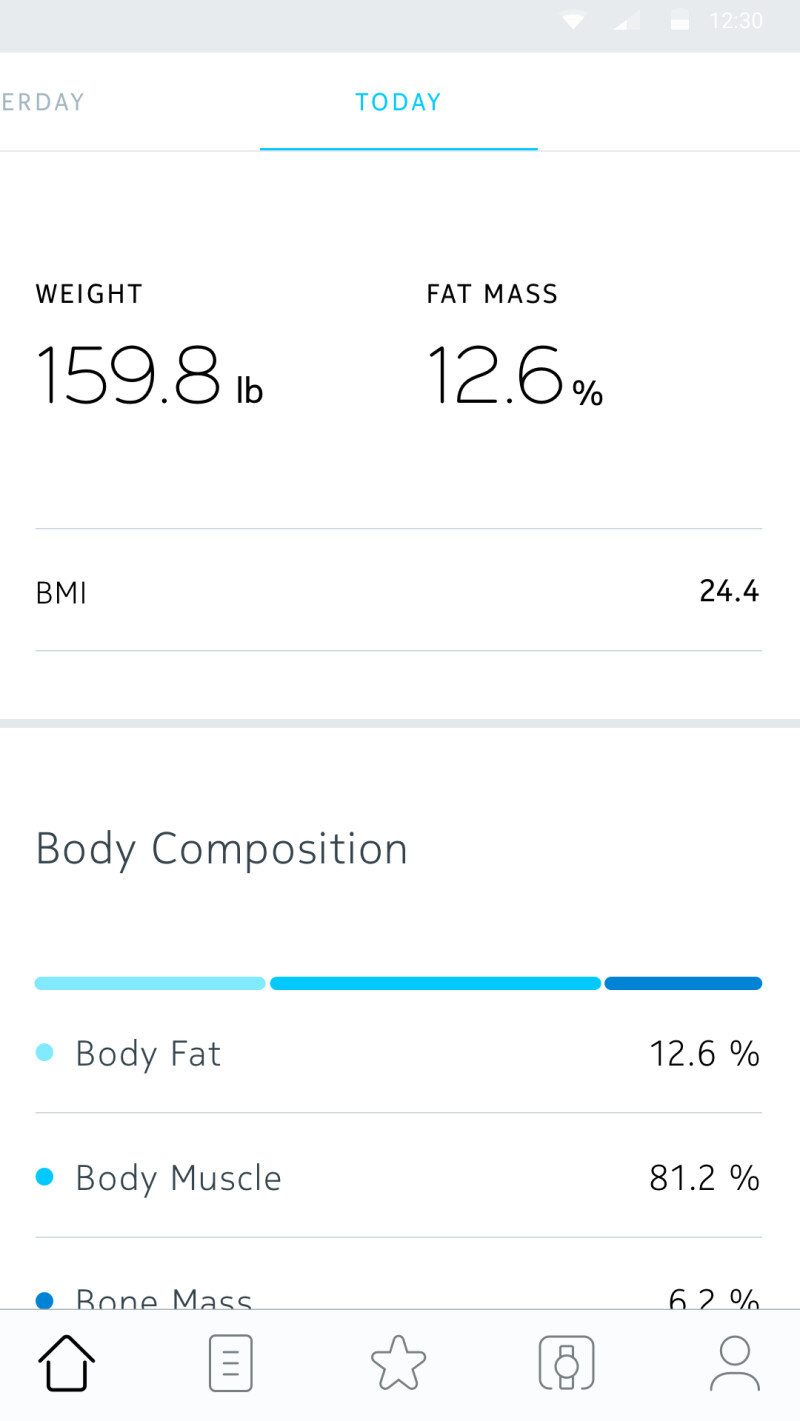 Become familiar with Health Mate
In addition to automatically recording your results from the Body Cardio, the Health Mate app lets you:
Set a weight goal
Select a target date for your goal
Break your goal into achievable weekly subgoals
Get inspired with daily messages and insights
Manage your daily calorie intake with the nutrition tracking feature
Health Mate is also compatible with more than 100 partner apps such as Weight Watchers, Lose It!, RunKeeper, and Nike+.
So, have you taken the scale for a spin? Enjoying it? Any issues you still need help with? Our customer service team is here for you.
Contact Withings support.

Susie Felber
Susie is a writer, comedian, and producer who has worked in TV, film, theater, radio, video games, and online. As the daughter of a hard-working M.D., she's had a lifelong interest in health and is currently on a personal mission to "walk the walk" and get her writer's body in better shape.
View all articles