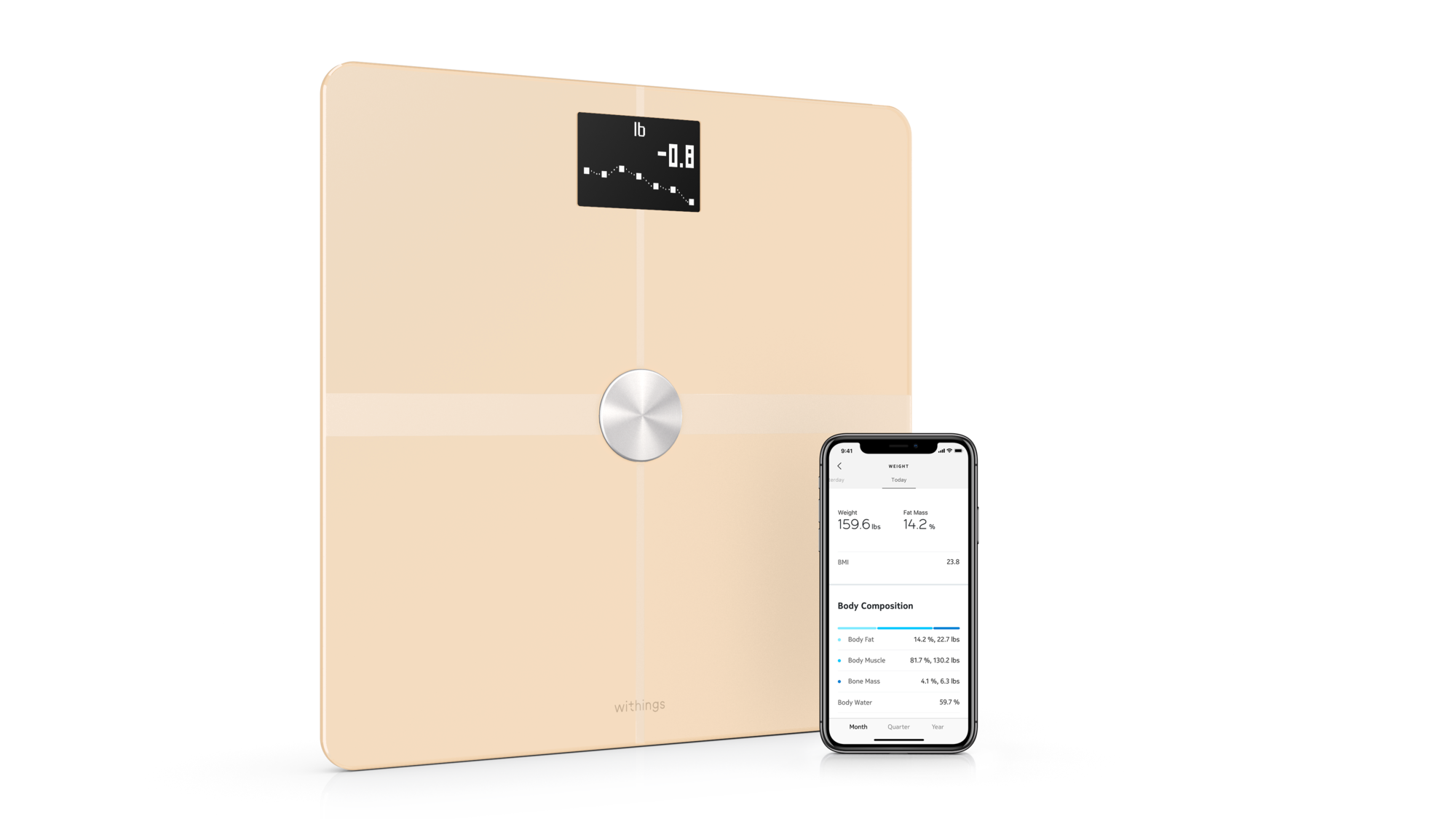 Now you can stop logging your weight by hand and let your smart scale do the work when you connect Lose It! to your Withings account.
Update: We first published this post in 2011, and we're proud to say that in 2019, our partnership with Lose It! is still going strong, and many of our users have found success with LoseIt!. We've posted updated instructions for integrating Lose It! with your Withings account below.
Lose It! is an app designed to help you succeed in your weight-loss goals. You can set goals and establish a daily calorie budget. You can also stay on track each day by recording your food and exercise to stay within your budget. The average active Lose It! user has lost more than 12 pounds, and more than 85% of our active users have lost weight.
As a bonus, you'll also get the Withings badge added to your Lose It! profile after you have connected and recorded your first weight with the new connection. Isn't that great?
How to connect your Withings smart scale to Lose It!
1. To connect your Withings account, go to the Apps & Devices section of Lose It! on the device of your choice:
Lose It! app: Me > More > Apps & Devices > Nokia (Withings) > Connect
Loseit.com: Sign in > Apps & Devices > Nokia (Withings) > Connect
2. After connecting, you will be prompted to sign in with your Withings username and password. You must fully sign in to complete the integration setup. After that, your next weigh-in should sync your weight to Lose It!.
3. If you are a Premium member and want to also sync your body fat data from the scale, make sure you have a custom body fat goal created in Lose It! under Goals > Create Custom Goal
Do you have a Nokia scale?
No worries — follow exactly the same steps above to connect your account.
Thanks, and enjoy the benefits of Lose It!