Following on from the first WiFi Body Scale, Withings is launching its connected Blood Pressure Monitor (BPM) which will revolutionise how you take your blood pressure. This is all thanks to a ground-breaking system which allows you to follow your recordings directly on your iPhone, iPad or iPod Touch. From now on, taking blood pressure will be as easy and painless as using the telephone!

Did you know that high blood pressure affects almost 25% of the world's population! If left untreated, this common illness can lead to serious complications, including heart attacks and strokes. What's worse, more than half of those affected don't even know that they are ill.

As a little reminder: blood pressure is the pressure the blood exerts against the artery walls and if it gets too high, the arteries weaken, the overworked heart gets tired and cholesterol levels increase. Until now, taking your blood pressure has required complicated bulky medical equipment with lots of manual recording, note taking and analysis.

With this in mind, we decided to revamp the traditional blood pressure monitor and create an elegant, connected and easy-to-use device which will empower you and simplify how you monitor your blood pressure.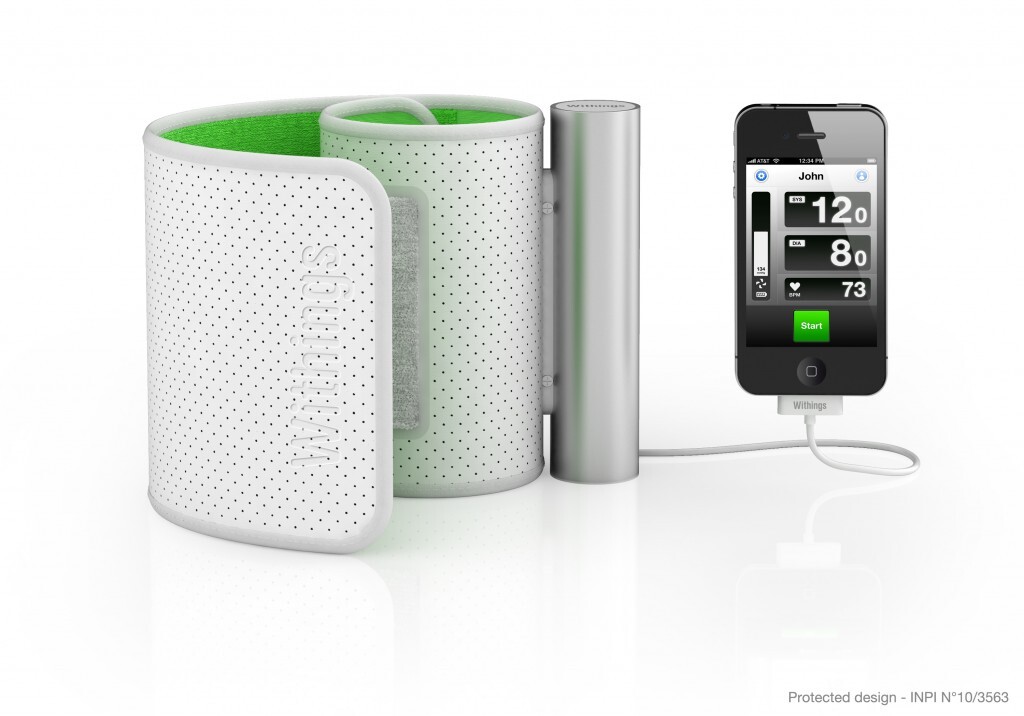 Every user of our BPM will from now on be able to take their blood pressure and monitor it with ease and accuracy!

Taking and understanding blood pressure is now child's play!
The question you're probably asking yourself at this point though is: how on earth does it work? Well, nothing could be more simple. Once you have the BPM around your arm, you simply plug the device into your iPhone, iPad or iPod Touch and the Withings app starts up automatically. This free app lets you control the BPM directly. So, forget pen and paper for noting down your recordings and say goodbye to complicated calculations to work out your averages, the Withings BPM will do it all for you.Thanks to the Withings BPM, you will be able to monitor your health on a daily basis and it will be as easy as pie!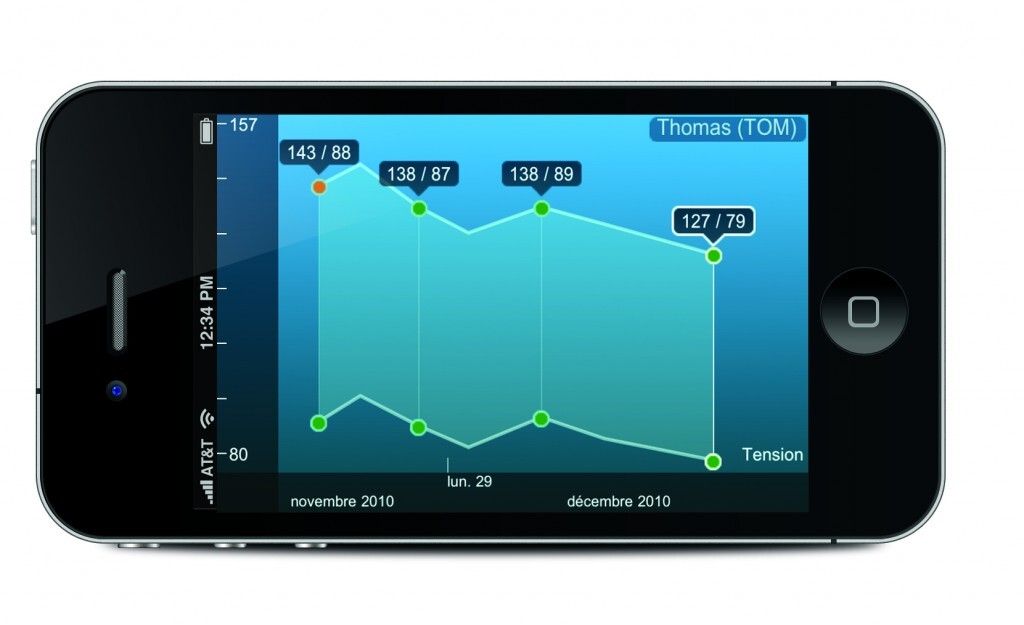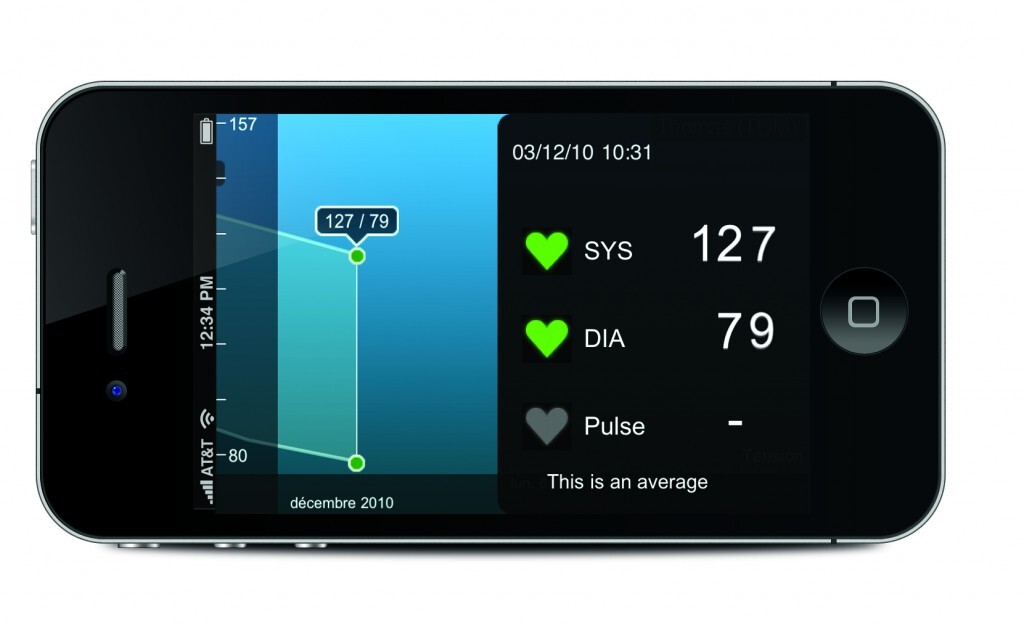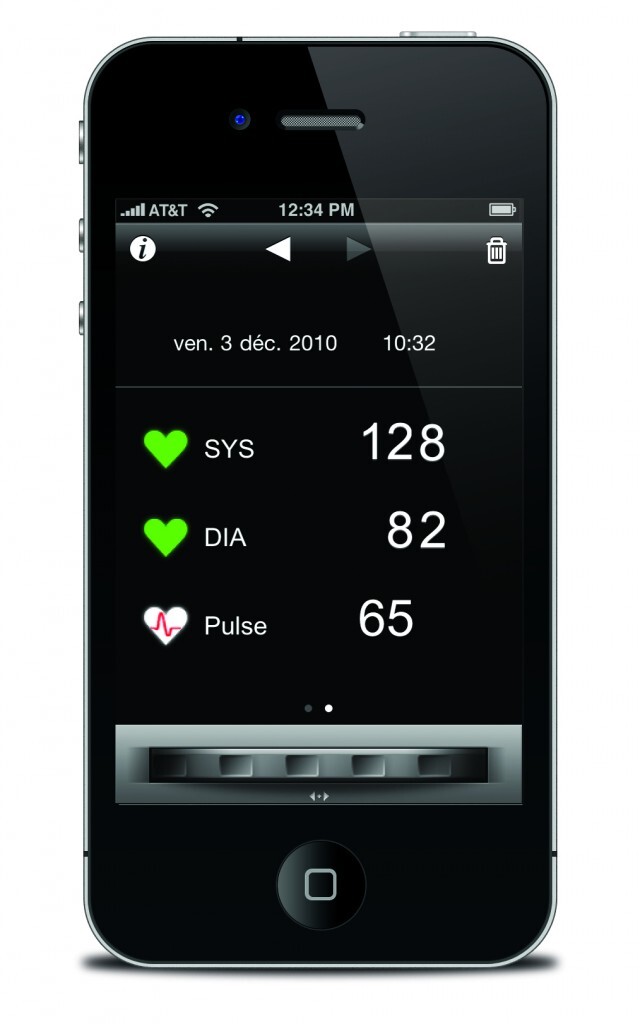 More precisely, your results will appear on an easy-to-use dashboard and the important data will be pointed out for you. The results are saved directly onto your iPhone, iPad, or iPod Touch as well as on a secure online site where you can also monitor your weight and body fat if you already use the Withings Body Scale. In other words, you can now carry around your very own health book in your pocket! This will make sure you can monitor your blood pressure or your weight simply and accurately. But that's not all! If you want, you can even send your recordings directly to your doctor by email. Your doctor will then have precise and reliable data to be able to assist you more efficiently.

We've thought of everything to try and improve the services offered by our BPM! In fact, we've set up lots of partnerships with the best service providers in e-coaching, e-health and e-fitness who will be able to give you personalised, useful advice. These partnerships include Google Health, Microsoft HealtVault, Runkeeper, Dailyburn and many more.

We can't wait to hear about your first impressions of this new product. So feel free to write your opinions in the comments section – after all, that's what our blog is for!

The Withings BPM is now available in Europe and will soon be available in North America at the price of 129€. For more information about the BPM, visit our website.

So, what are you waiting for?