Last week I had the pleasure of spending half an hour with Emmanuel Gadenne, the cofounder of Quantified Self Paris. We talked about self-tracking, e-Health and I took the opportunity to ask him about Withings, a company and a product line he knows particularly well. You'll find in this article the video of the highlights of our meeting.
Emmanuel Gadenne is present on all fronts, it's the least we can say – in addition to his day to day digital consulting job, he is also cofounder of the Quantified Self Paris, he also writes a blog on new usages of the Internet and additionally he is part of the French collective Les Explorateurs du Web. As you can guess, our discussion was rich and he took us through the topic of self-tracking, one of his favorite subjects, very thourougly.
Quantified Self Paris
Quantified Self Paris is inspired by the QuantifiedSelf Show & Tell, initiated in 2008 by Gary Wolf and Kevin Kelly in the Bay of San Francisco. The principle is straightforward: armed with a computer, a smartphone, a pencil and a notebook, you note everything down about yourself (your work, your exercise, your weight, your blood) – reading this, you might even realize you're already a fan of self-tracking without knowing it!
Quantified Self Paris will be held tomorrow, Friday, June 10th, from 2pm at La Cantine – it'll be the perfect place for you to discover, understand, meet and share methods and tips about this new phenomenon that arouses a growing interest in France, so in case you're around, make sure you register for the event!
How to register?
Space is limited but you can still register for event – alternatively, you can follow the latest information about Quantified Self Paris by subscribing to their Twitter account, or checking out their wiki.
Withings and I will of course be present at this event where we'll present our Blood Pressure Monitor.
To follow Emmanuel Gadenne:
– His Twitter: @egadenne
– His blog: Webusage
– The site: The Explorateurs du Web
– His LinkedIn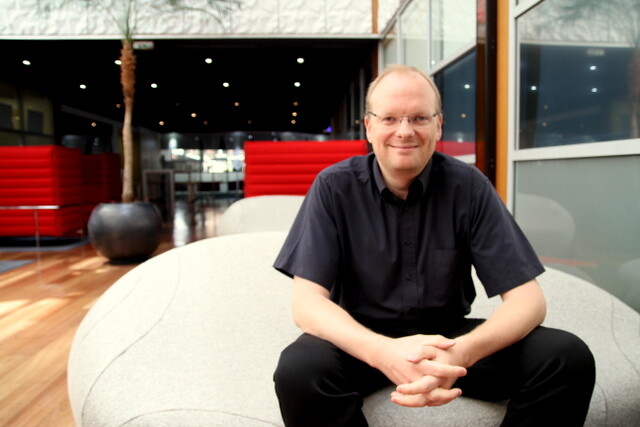 Susie Felber
Susie is a writer, comedian, and producer who has worked in TV, film, theater, radio, video games, and online. As the daughter of a hard-working M.D., she's had a lifelong interest in health and is currently on a personal mission to "walk the walk" and get her writer's body in better shape.
View all articles