As you probably know, Withings has been working for some time on a new product: the Smart Baby Monitor. The release date is now drawing close and in the coming weeks we will unveil more and more features of this great product.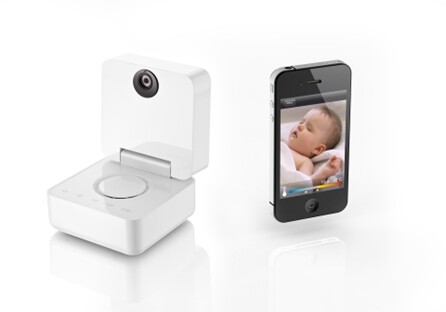 The basic function of the Smart Baby Monitor is of course to let you watch your baby. For this purpose, it comes equipped with a high-resolution, wide angle camera and a high-quality microphone.
The first area where the Smart Baby Monitor innovates is that it connects directly to your iPhone, iPad or iPod Touch. With a dedicated, free application that will be available with the release of the product, you will be able to watch your baby at any time. The connection is secured with a login and password that you can choose to keep or share with others and several people can access the feed at the same time.
We haven't set an exact release date yet but the Smart Baby Monitor will be available for purchase in Withings and other stores well in time for the holiday season. You can subscribe to the mailing list to receive an e-mail as soon as the product is available.

Susie Felber
Susie is a writer, comedian, and producer who has worked in TV, film, theater, radio, video games, and online. As the daughter of a hard-working M.D., she's had a lifelong interest in health and is currently on a personal mission to "walk the walk" and get her writer's body in better shape.
View all articles