We have recently released an update for the Smart Baby Monitor's internal software. This update includes the following changes.

– Four different lullabies are now available with the device. They are "The Alphabet Song", "Brahms' Lullaby", "Chopin's Nocturne" and "Silent Night" for babies.

– Installation has been simplified in iOS 5 : you do not need to enter your Wi-Fi key anymore
– Move-in-the-room feature now also works in portrait mode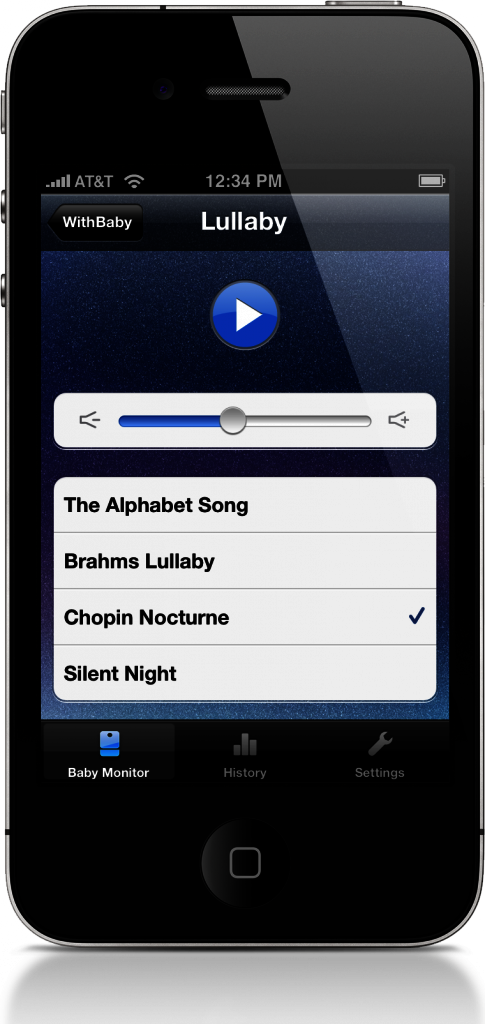 How to install the update? Simply turn on the Smart Baby Monitor for about 2 hours and make sure it is connected to the Internet. You can of course keep using the device during that time. You will receive a message in the WithBaby app prompting you to restart the Baby Monitor when the update is over.