We often discuss on this blog how innovation can improve life and health for people. We live in an age where consumer electronics and medical science are coming together to help us better take care of ourselves and of our loved ones. Technology however is not just for humans. Nowadays, pets can also enjoy high-tech devices designed to improve their health, sometimes at the expense of their dignity. Some of those new products are genuine innovations with a real health benefits, but today we choose to take a look at a few that do not fit into this category…

The first of such devices come to us from Japan. The Dog Walker Treadmill is exactly what the name implies: a treadmill that, supposedly, means that you don't need to take your dog out for a walk. It seems that its inventors however have not quite grasped the main reason why dog owners have to take their pets out for walks, as opposed to cat owners for instance.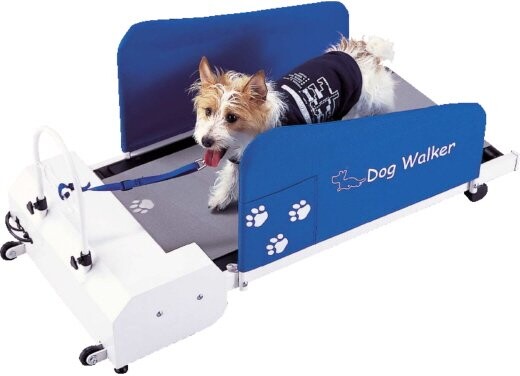 After a good run on his treadmill, your dog might feel thirsty. That's where K9 water comes in play. K9 water is one of the few brands of bottled water made especially for dogs. It comes in four flavors poetically named "gutter", "toilet", "puddle" and "hose" and contains extra vitamins and nutrients to keep your dog healthy.

A dog's life can't be all exercise and no play however. Our favorite companions now can have their own smartphone, sort of. The iBone is a dog toy designed like a cutting edge Apple product. It doesn't have Wi-Fi or Siri, but it's certainly cheaper and more durable than a real iPhone.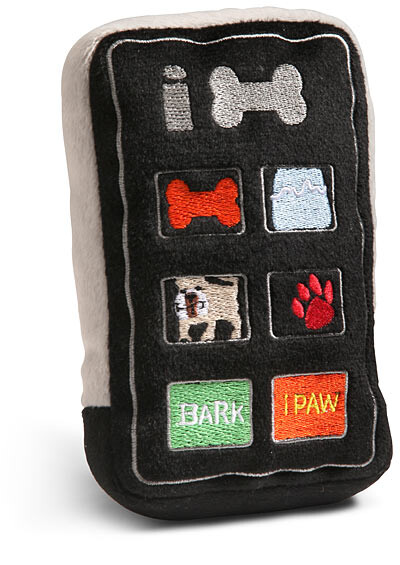 Many readers of the blog are self-trackers. Have you ever thought of tracking your pet and not just yourself? It's now possible with the Pet's Eye View digital camera. This camera will automatically take pictures at regular intervals that you can later review on your computer. It reminds us of the SenseCam used by Gordon Bell for his MyLifeBits project, although this one isn't quite as smart.

What about you? Did you give your pet any smart gift for Christmas?