You may remember that back in October, the Withings Blood Pressure Monitor received the iF Product Design Award from the International Forum Design. Today, we can announce that the Blood Pressure Monitor has been honored with the iF Gold Product Design Award.

The "regular" iF Product Design Award is given each year to 1 000 new products. The Gold Product Design Award, meanwhile, selects only 100 products among those to designate them as the very best designed product released in the past year.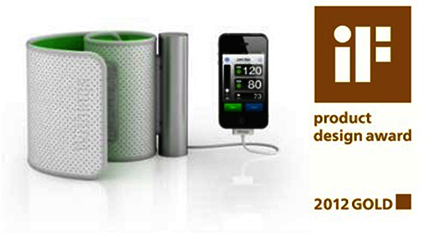 We're very proud of this new prestigious award because of what it says about our products: that they are not just pleasing to the eye, but also practical, easy to use and durable. We share this award with eliumstudio, the Paris-based industrial design studio who worked with us to create this great object.