We often present to you various apps that allow you to track your life but we haven't really talked to you about the benefits of self-tracking yet! If you're considering joining the movement, take a look below to find out how it can help you!

Achieve your health/fitness goals
Following a health goal such as losing weight can be quite difficult due to the many temptations people live with around them. Therefore it is really important to closely monitor your effort and be motivated by your own progress! Self-tracking tools can help you do exactly that: identify your goal, determine the period over which you will track your progress and evaluate your results regularly. By reviewing your records you will be able to identify which external factors affect you and avoid or leverage them. If you are interested in losing weight using quantified-self methods, check out this excellent guide!

Track the evolution of a chronic disease
Self-tracking methods can be extremely useful in fighting a chronic disease or a chronic pain. Chronically ill patients have to think about their disease every day. By keeping a detailed record of their progress they can clearly see the day-to-day variations and understand in which cases their symptoms get better or worse. With self-tracking, they are empowered to better understand the disease and the way their body responds to it.

Improve your life
One of the most important aspects of the movement is that many self-trackers are willing to share their data with researchers who can analyze them and use this insight to improve healthcare. In some cases, self-trackers themselves help in the analysis! Take a look at CureTogether for instance: a health-related social network, where communities of patients share information on their symptoms and treatments in order to better understand how to deal with their health conditions.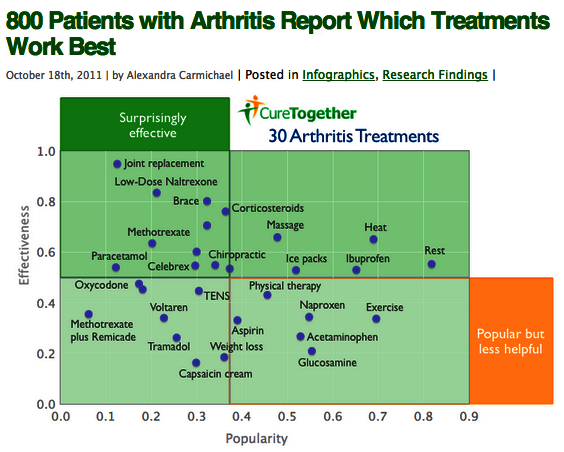 Communicate better with your doctor
By showing your doctor your data records during your appointment, you can help him better understand your current situation and learn in an easy and quick way elements of your medical history. This becomes even easier as many quantified-self tools (such as the Withings Blood Pressure Monitor) give you the option to send your data to your doctor by email.

Learn what can affect your mood
Don't forget that many apps also enable you to track your mood and feelings! Such tools help you see your mood's trends and variations, and by adding some context, you will be able to see in which cases you feel better, when do you feel stressed or anxious and how all these feelings affect your sleep, weight or health in general.

What about you? For what reason(s) did/would you start quantifying yourself?

 

 

Credits
© Ben Chams – Fotolia.com
© iQoncept – Fotolia.com