The smart home is growing. After the living room, the kitchen, the bedroom and the bathroom, today even your backyard is getting smarter. Let's take a look at some devices that take the smart home outside for a breath of air.

The Koubachi Wi-Fi plant sensor monitors light intensity, temperature and moisture to make a diagnostic of your plants' health and advises you on how to best care for reach of them individually. It's also connected in Wi-Fi and syncs with a web app or an iPhone app to let you keep track of your backyard's needs.




If you prefer meat to plants, mobile apps are here to help you cook the perfect BBQ steak. iSteak for iPhone and Steak Timer for Android, for instance, keep track of each piece on the grill and let you know when it's time to flip them. Rhino Gauge meanwhile keeps track of the gas remaining in your propane tank so that you don't run out in the middle of a grilling.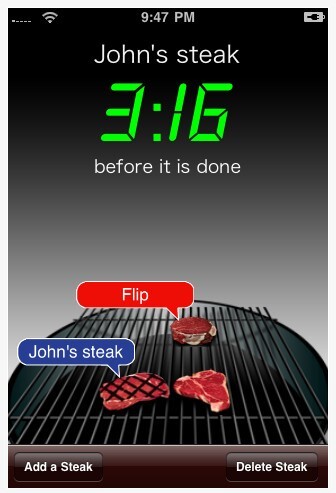 If you'd rather check on the cooking yourself, you can try this remote thermometer for your barbecue. It lets you check the temperature and the cooking stage of the meat from up to 100 feet. Different settings are available depending on the sort of meat you're cooking and a set of alarm will let you know when it's done the way you like it.

To help keep your backyard well-trimmed, there are several automatic robot lawnmower on the market. The Husqvarna Automower 260 ACX distinguishes itself by its ability to send you text messages if it encounters any issue during its work. Another robot, the SmartMow, is Wi-Fi enabled, but it's unclear from its manufacturer website what purpose the Wi-Fi connection serves exactly. We can only dream now of a mix between the Sphero robot ball that's controlled by your smartphone and a lawnmower to finally make this chore fun!

Are there any other outdoor activities you'd like to see enhanced by wireless connections and mobile apps?