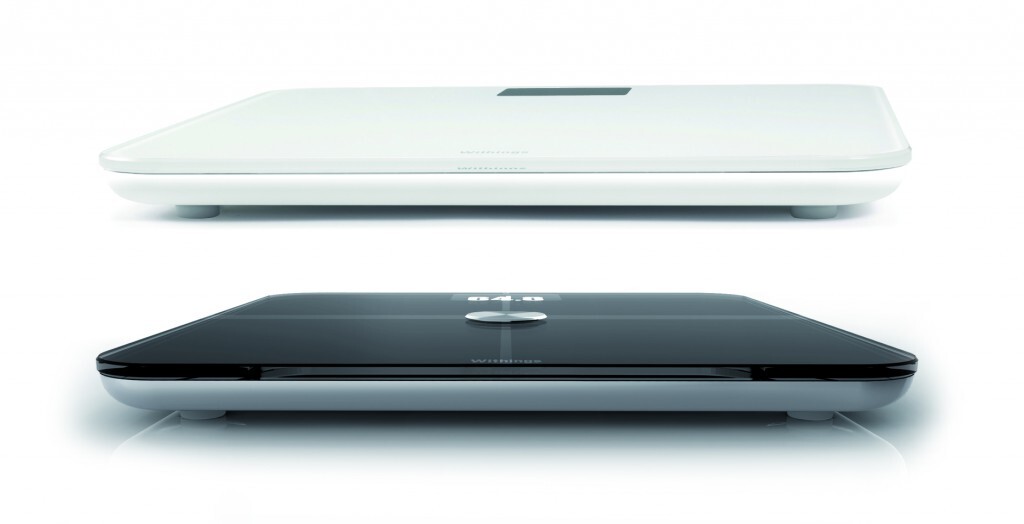 As we are about to release the Wireless Scale WS-30 in late September 2012 (in Europe), many of you ask us what the differences are between this new model and the original Wi-Fi Body Scale. Some already have the WBS01, our first generation of connected scales. Some are thinking of buying their first smart scale, and wonder which one they should buy. Which features are available on each of these two scales? What makes the Withings WS-30 a next generation connected scale? Here are the answers.


 

What differentiates the Wireless Scale from the Wi-Fi Body Scale?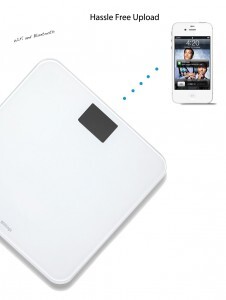 1. A Bluetooth function

The Wireless Scale (WS-30) has an extra connectivity feature (compared to the WBS01). It has Bluetooth. This means you can do things you couldn't do before:
The Wireless Scale offers a new cable-free PC-free experience! You don't need any computer or Wi-Fi network to setup your scale. You can do it through a Bluetooth connection, standing next to your newly acquired scale, taping a few times on your smartphone or tablet.

You can weigh-in even without a Wi-Fi network. This means that after you step up on your Wireless Scale, it will beam up the tracking directly to your IOS device. This can come handy if your scale is too far away from your Wi-Fi router, if it's down momentarily, or if you're away from home in a Wi-Fi-free area: a cabin in the woods, an (under-equipped) hotel room, on the road in an Airstream…

This is what makes the WS-30 a next generation connected scale. Weight-tracking has never been so fun and easy.
2. An entry-level price tag

The WS-30 is our entry-level scale. It's recommended retail price is €119.95, which is less than the price of the Wi-Fi Body Scale (our high-end model). The reason why this WS-30 is purse friendly is that, even though it measures your weight and BMI, it doesn't measure your impedance, the body data necessary to give you your body composition (read the following paragraph for more details).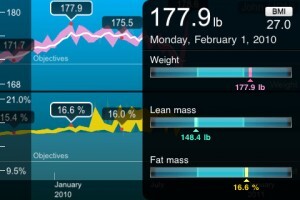 What feature does the Wi-Fi Body Scale have that the Wireless Scale doesn't have?
Fat mass calculation



The Wi-Fi Body Scale measures weight, and calculates your BMI (Body Mass Index) and fat mass (how much fat – in percentage or in pounds/kilograms – there is in your body composition). The Wireless Scale does not calculate your fat mass.
Knowing your fat mass is interesting to have an idea of your risk of weight-related diseases. So is the Body Mass Index. But some say looking at your body fat mass (or percentage) is better because the BMI calculation applies a single equation over a diversity of physical conditions.
If you are in the process of loosing weight by exercising a lot, you will build muscle and shake off fat at the same time. The evolution curve of your fat mass will let you see how much fat is "turned" into muscle. Some might even get reassured to see that you can get healthier while maintaining the same weight.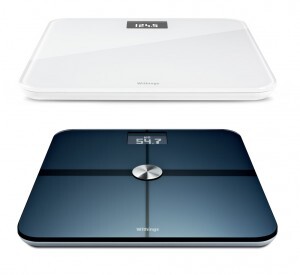 What features do the Wi-Fi Body Scale and the Wireless Scale share?

1. No power on, no zeroing

Once setup, both scales are ready to be used everyday, right away. No need to switch the power on, no need to calibrate. Just step on it!

2. Position control

The Wireless Scale let's you know if you're in the right position to do the weighing. If not, it tells you what to do.

3. Automatic recognition

Both scales work for the whole family. When you step on one of these Withings scales, your trigram pops up shown on the screen. The scales recognize who you are among its recurrent users. Step on Withings scale and let it send your latest weigh-in to your online secured account.

4. Weight and BMI

Both scales measure weight and calculate your BMI with the same accuracy (100g graduation).
Your weight can be expressed in pounds (lbs), in kilograms (kl) or in stones (St Lb). You can switch units of measurement in the "Settings".
Your BMI (Body Mass Index) is an equation mixing your height and your weight. Its result helps you assess if you have a healthy weight/height ratio. BMI categories: if your BMI is under 18.5 you are considered "Underweight"; from 18.5 to 24.9, you have a "Normal weight"; from 25 to 29.9, you are "Overweight"; and if your BMI is higher than 30, you are in the "Obese" category. Note: if you are a weight-lifter or a top level athlete the general BMI model isn't going to be as accurate. On My.withings.com, once you have signed in, you can switch "body composition model" in the "Info" tab of the dashboard.
Easy-to-understand graphics which let you track your weight through time. Our app even creates a smoothed out curve based on your weight trackings, leveling peaks. We recommend you consider this curve to have a clear understanding of the trend your weight if following and to stay away from the emotional roller-coaster of day-to-day monitoring.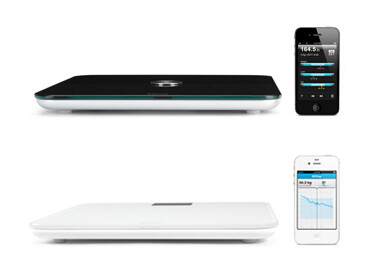 Read more

Here's a previously published article about the Wireless Scale, with many more facts. If you have any other questions about the differences between the Wireless Scale and our first Body Scale, please leave a comment below and we will get back to you.

 

Watch more

Have you seen our short video presentation of the WS-30?



Note: in case you are wondering, both scales work exactly the same with our compatible partner apps and services (such as RunKeeper and LoseIt).