In recent years, "nerd" has become cool and geeks have had their revenge. What now? They're having kids too?! Welcome to the heroic-fantasy world of parents who grew up with Star Wars and Trek, PCs and Macs, BigTracks and Trackpads… and binary code! As Christmas approaches, the urge to find uncommon gifts for baby and for your better half arises. It might be a very useful technology-packed device or a cheap geek paraphernalia – as long as it's not the mainstream thing. Geeky parents both look for the latest high-tech devices and the most unlikely underground toys. Here's a selection of both kinds of presents that we grouped by category: you get to decide who's going to get what!


"There's a Nap For That" Baby Creeper

Mimicking the iPhone's "There's an app for that" commercial, the statement on this baby creeper is sure to cause laughter around you. Just don't be jealous of the extra sleeping time your baby gets during the day.

Description: 100% white cotton creeper, printed in grey, with short sleeves, lap shoulders and a three-snap closure. Buy it here.

 

 


"Facebook friends" baby grow

This "Facebook blue" baby grow from Wry Baby might actually get you friends in real life! Do you Like it?

Description: 100% cotton baby grow with short sleeves, stretch neck and snap closure; available in size 0-6 and 6-12 months. Buy it here.

 

 

 

Baby Mac 128K T-shirt

The "Exploded Mac 128K" graphic of this T-shirt brings back memories? Remember the Macintosh's first steps? You don't have to be able to name all the unboxed components to enjoy wearing this baby Mac T-shirt.

Description: 100% cotton charcoal colored T-shirt. Not available for babies. Sizes range from S to XXXL. Buy it here.

 

 

 

 

Star Trek Enterprise Light-Up Feeding System

Explore the farthest frontiers of the food battle universe. Load the nutritive freight and initiate an approach… Your baby's mouth opens up magically, as he is mesmerized by the flashing Leds of this USS Enterprise shaped spoon. To top it off, the matching bib also blinks and is motion sensitive!

Description: for ages 12 months and older. Officially licensed Star Trek collectible. Meets ASTM & CPSC regulations. Buy it here.

 

 


Baby DJ Mix Master Bib

Your baby spins his plates like records? Sometimes he even throws them to the ground in a cathartic moment? He is capable of making high-pitch scratching sounds? It seems like you have a Baby DJ! Gear up with this headphones bib.

Description: 100% cotton bib, one size fits all. Buy it here. Paparazzi and Business Man versions are also available!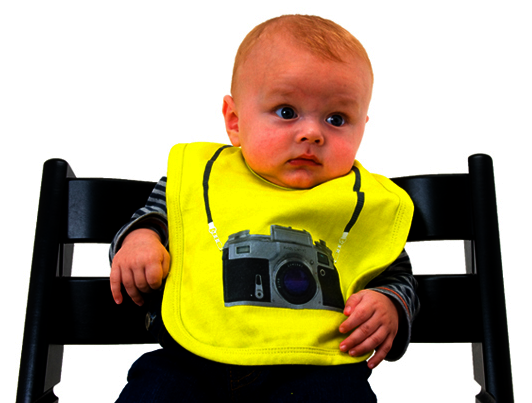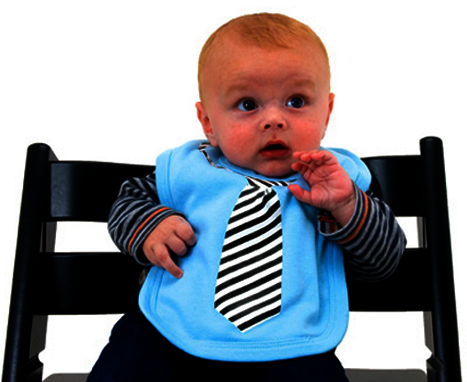 An eye on baby

By the way, do you know that Withings creates devices dedicated to babies?

Watch this video of our Smart Baby Monitor, the most advanced of its kind:

Learn more about the Smart Baby Monitor.
Buy it here.

To be continued! Follow us on Twitter and check out our "An eye on baby" and "Cutest Baby" Pinterest boards.

 

The rest of the Ultimate Gift Guide for Baby Nerds and Geeky Parents

Click here to go to Part 2 and Part 3 of this guide.