Welcome to the third part of our Ultimate Gift Guide for Geeks and Nerds who are approaching the coast of parenthood or have already landed in Googoo Gaga Land ! Here's a mix of out-of-this-world items that will equally please futur-nerds and their geek primogenitors. Want to start from the beginning? Go to Part 1 and Part 2.



"Origami" by 4Moms: the self-folding stroller

Introducing the Optimus Prime of strollers! Imagine a futuristic baby carriage that folds and unfolds all by itself… A technological dream come true for all the parents who struggle with the traditional (more or less) mind-puzzling and finger-twisting models. Despite the high price of the 4Moms, getting one is still easier than growing a second set of arms!

 

 

The 4Moms stroller's features
Electrical power-folding system
One-push brake
Reclining seat
LCD Dashboard
Four-wheel suspension
USB charging cable accessory
Pathway lights
4 cup holders
Unfolded: 41″ x 28″ x 39″ and folded: 38″ x 14″ x 21″
 

The first power-folding stroller

At Withings, we like the idea of taking advantage of technology to let you "Turn on your well-being". And as the 4Moms folds and unfolds simply by turning a ring and pushing a button, we had to include it in our gift guide 🙂 To top it all off, you can even add a cell phone cable to charge your phone! Fits babies from the 6 months old until they weigh 40 pounds. Here's a video demo:

 

 



Get one here.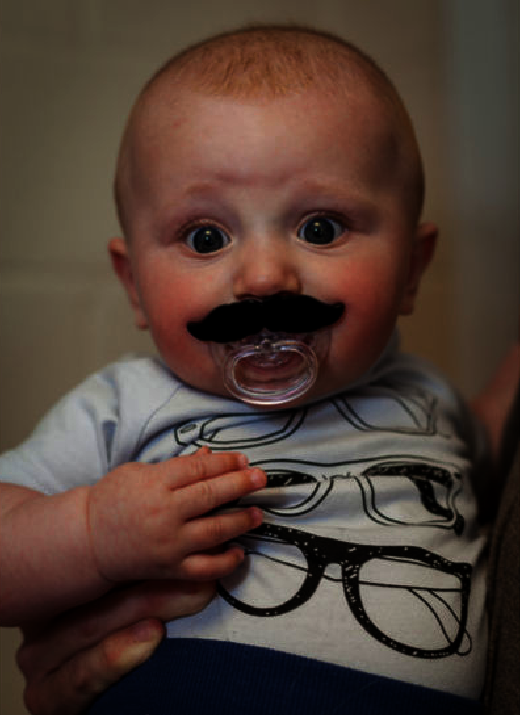 The Mustache Pacifier

The recent moustache trend started a few years ago, initiated by hipsters reviving this male attribute. They proudly grew hairy upper lips which made them stand out in the glabrous mainstream. Now "Handlebars" and "Fu Manchus" swarm the public space. Not only do the mustaches decorate faces, they also end up on T-shirts, mugs, pencils… and pacifiers! This Mustache Pacifier is BPA free, made from non-toxic plastic and baby grade silicone. Suitable from age 0-6 months.

Buy it here.

 

 

 

The Lil' Vampire Pacifier

And for those special "vampire" occasions, like Halloween or the premiere of the latest Twilight movie, here's Lil' Vampire, a delicioulsy evil "fangs" pacifier for all blood-thirsty little monsters! Buy it here.

 

 

 

 

 


Bomo, the indoor Robot Baby Carriage

It may roll like R2D2. It may follow you around like R2D2. It sometimes even sounds like R2D2… But no, it's (just) a baby, comfortably seated in a Bomo, the first robot baby carriage! Equipped with sensors and cameras, it avoids obstacles and is able to track a designated target (Mom and Dad). You can get this device for around $800 (sample), but if you're interested you can always order a hundred and distribute them!

The features of the Bomo
Adjusts from upright to reclined position
Rocks the baby to sleep (side-to-side motion)
Battery lasts 3 days if you use 2 hours per day on an average
Recharges in 3 hours
Lets you choose between auto pilot and manual modes (the child then drives the Bomo like a soapbox car, still protected by the obstacle-avoiding system)

Flyebaby, for baby jet-setters

Most airplanes have special seats reserved for parents with babies. On some long distance flights, they have specially designed cribs that fit on the wall just underneath the TV screen. But sometimes there is no such equipment. This Flyebaby will help you by securing your baby and shifting some of its weigh off your lap: it clips on to the tray in front of you, letting your child rest "hammock-style". This baby travel gadget costs around $50.

Buy it here (Source).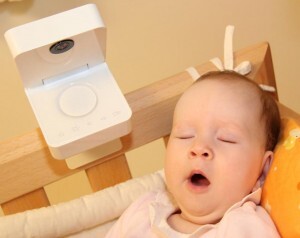 The Smart Baby Monitor

Simple to use, this Baby Monitor enables you to check on your baby and interact with him in many ways. No more limit: thanks to the built-in Wi-Fi technology, you can see you child on your iOS device wherever you are! (available soon for Android devices too). Here's a relaxed baby (photo by Thomas Linhardt, September 2012 "Cutest Baby" photo contest).

 

Here's what you can do with the Smart Baby Monitor
Turn on a reassuring light in your baby's room
Choose and change its color
Listen to your baby
Talk to him
Zoom-in for a closer look
Launch a lullaby
To learn more about the Smart Baby Monitor, click here. And you can buy it here.

 

 

 

Baby Troubleshooting Magnetic Flow Chart

When you are facing an unidentified problem with multiple variables, causes and consequences, it's usually helpful to develop a flow chart. By answering Yes or No to a series of questions, you are able to narrow down the list of possible explanations. What if you apply this system to babies and infants? This set of magnets lets you build your own Troubleshooting Flow Chart, based on your pragmatic experience. You can now easily share the knowledge with your "Baby Management Team": it's made for your fridge!
65-piece set
Includes "decision points", "suggested actions", "termination points"
Includes arrows to connect them
Ideal for babysitter briefings
Buy it here.

 

 

Care for some more?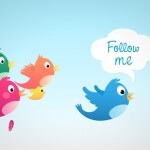 Follow us on Twitter!
Check out our Pinterest boards!
Tweet your thoughts about this gift guide using the #TurnOnYourWellBeing hashtag
Share this article, someone will probably send you another link in exchange 🙂