Welcome to the last chapter of the Ultimate Gift Guide for Baby Nerds and Geeky Parents! This forth part lists more original gift ideas to decorate baby's room and to use in everyday life, as well as toys and books to educate him. If you want to start from the beginning, jump now to part 1, part 2 and part 3! Without further ado… Let's start the final lap of this Christmas Gift race!



Personalized New Baby Print

The day your baby is born is a special day, isn't it? Beyond the stress and the occasional fainting, you will remember that day with a few metrics attached to it: a date, a time, a name, a weight and a size – the key data of the birth of your child.

Beyond celebrating the event, this Intwine poster is perfect for decorating your child's room, and it will make a great souvenir!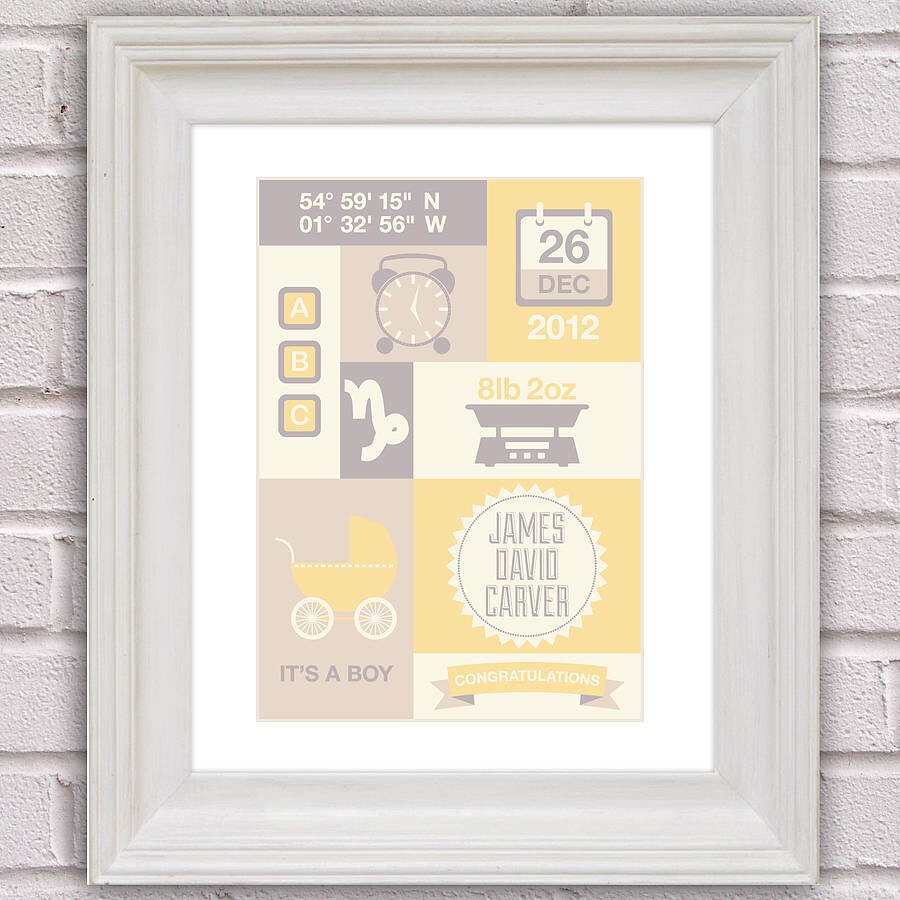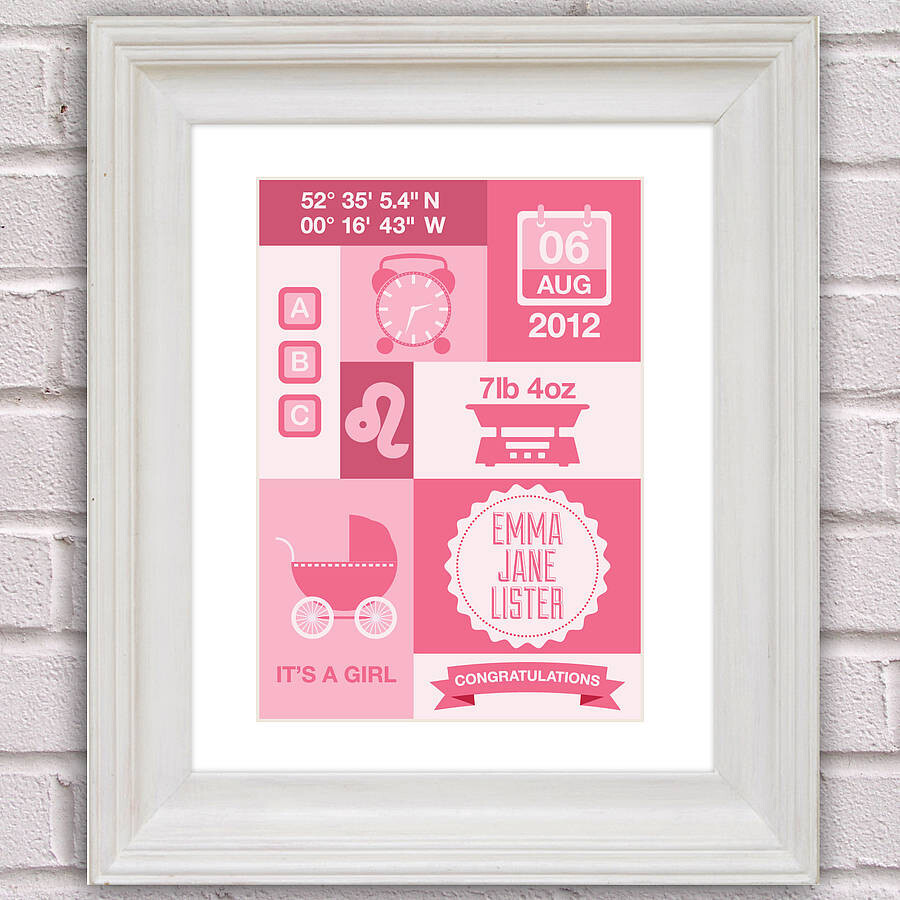 The kind of data you can submit to personalize your poster
The name of the baby,
The baby's birth weight,
His date of birth,
His time of birth,
The geographic coordinates of the birthplace (latitude and longitude, based on the postcode you enter),
The baby's star sign symbol.
Information
You can get it in pink, blue or yellow.
Sizes: available in A4 (29.7cm x 21cm) and A3 (42cm x 29.7cm).
The prints are unframed.
Buy it here.


"Chew-Chew Train" place setting by FunWares

Can you think of a situation where you are sitting deeper on the horns of a dilemma than when you are trying to feed an ill-willed lil' demon? You fight to satisfy your child's basic nutritional needs… and he rejects all of your diplomatic approaches, even though this means starvation! How do you make your baby do the locomotion with you?

Turn his meals into a playful moment with the Chew-Chew Train, a train that splits into a set of plates, bowls and cutlery.

Features
The funnel turns into a cup.
The train turns into a pair of plates.
The cab turns into a bowl.
The fork and spoon are stored on each side of the the train's wheels.
Dishwasher safe.
Suitable for ages 18 months and older.
Height 15cm; Width 14cm; Length 23,5 cm.
Buy it here.
 

 

Gyro Bowl by High Street TV

If you find yourself mopping the floor more often than you would like, it's maybe because your kid hasn't developed his dexterity yet. Anyway, let's hope it's not because he likes to make you crazy.

The Gyro Bowl and his gyroscopic inner bowl make sure the food stays in the bowl and doesn't end on the floor.  The open bowl always faces upwards, any way you flip and turn the Gyro Bowl.

Buy it here.

 

 

 

Baby Bidou MP3 player

Your baby's first MP3 player! Not only does this Baby Bidou ghetto-blasting bear come with a set of preloaded children songs, you may also load your own MP3s! This means you'll be able to sync your kid's favorite tunes (from whatever band they are, Schnappi or Sonic Youth). You can also record a comforting message, a story or a lullaby on your own, and then copy it onto the Baby Bidou (2GB of storage). Buy it here (source).

 

 

 



Goodnight iPad
"Goodnight iPad" is a parody book of "Goodnight Moon", the 1947 best-selling American children's book (text by Margaret Wise Brown; illustrations by Clement Hurd). Do you know its story? It's about a child saying goodnight to all the things surrounding around: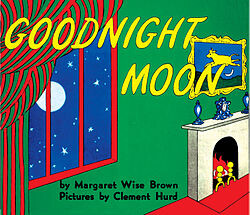 "Goodnight room. Goodnight moon. Goodnight cow jumping over the moon. Goodnight light, and the red balloon…"

65 years later, with all the LEDs, big bright and flat screens, iPads and iPhones… It's even harder to go to bed for kids (and adults?). Learn how to "snap out of it" and say goodnight to your gadgets with this book. Buy it here.

 

 

Smart Baby Monitor & Smart Kid Scale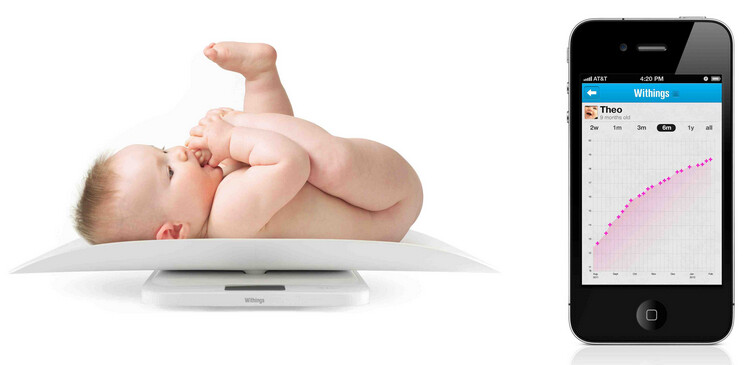 Smart Kid Scale
Let me introduce the Smart Baby Monitor along with the Smart Kid Scale.

The most advanced baby phone on the market is going to get a little brother! Around mid-December 2012, we will be releasing the Smart Kid Scale. With its detachable tray, you will be able to weigh your baby until he is… not a baby anymore! After a few months, when your little one starts to walk, it will be time to take off the tray so he can stand on it, like his parents. We've put a lot of thinking into this device. For example, when you use the

Smart Kid Scale with the tray, the weight is displayed on the screen facing you, and as soon as you take the tray away, the weight is displayed facing the kid standing on the scale. Go to this page to submit your email and stay tuned!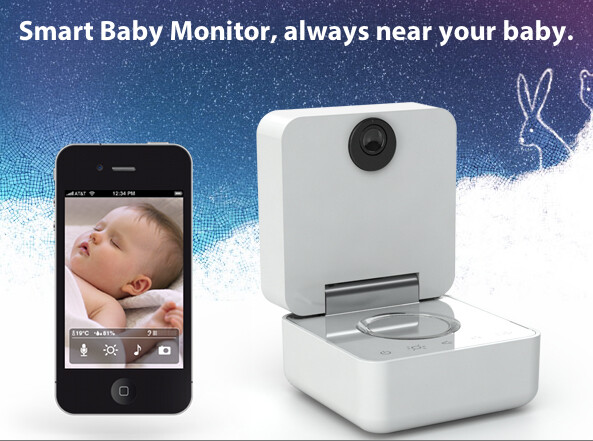 Smart Baby Monitor

Make sure you check out the Smart Baby Monitor if you haven't seen it yet. Below are some of its features.
Read more