The first Christmas drawings have started to arrive! Contestants have started to get votes… And the 31st of December 2012, at midnight (CET), the 3 drawings with most votes will award their authors a Smart Kid Scale. It is still time to enter the contest: start by submitting your drawing or coloring in our Facebook "Contest app". Then call your friends for help: ask them to vote for you, and to share the link to the contest so their friends know about it too.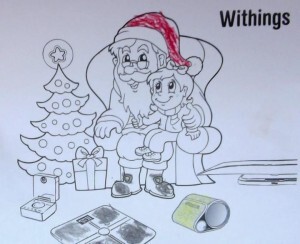 The contest is on!

Here's the first 2 colorings sent in. They were done using our dedicated coloring illustration (you can download it here).

This one on the left was sent by Bill Schuller. He even added a little text to motivate you to vote for him 🙂

 

 

 
"My 5 year old son Luka has been using our families standard Withings scale for 3 years. He has been able to see his weight progress from 30.8 pounds 3 years ago to 51.9 pounds this morning. He loves to track his growth and see important milestones such as the 40 pound car booster seat limit. He would love a special scale like this for his tiny little sister so it is easier for her to see the same changes as she grows up."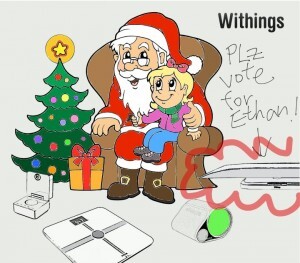 The second drawing we received is from Julia Leung . The drawing is very colorful, it has a message asking you to "Please vote for Ethan", and the Smart Kid Scale is surrounded by a red ribbon that catches the eye and shows Julia and Ethan's interest. Notice how they aded a grey color to the background? It highlights the Smart Baby Monitor's whiteness, and you alos realize the Wi-Fi Body Scale featured is the white edition.

 

 

 

Christmas is in a week!

Submit your drawing or coloring now! Share the link to the contest with your friends! You could win the upcoming Smart Kid Scale that so many have been waiting for! By the way, Santa Claus will get a Wireless Scale this year, offered by his reindeers (keep it for yourself, don't spoil it for him!).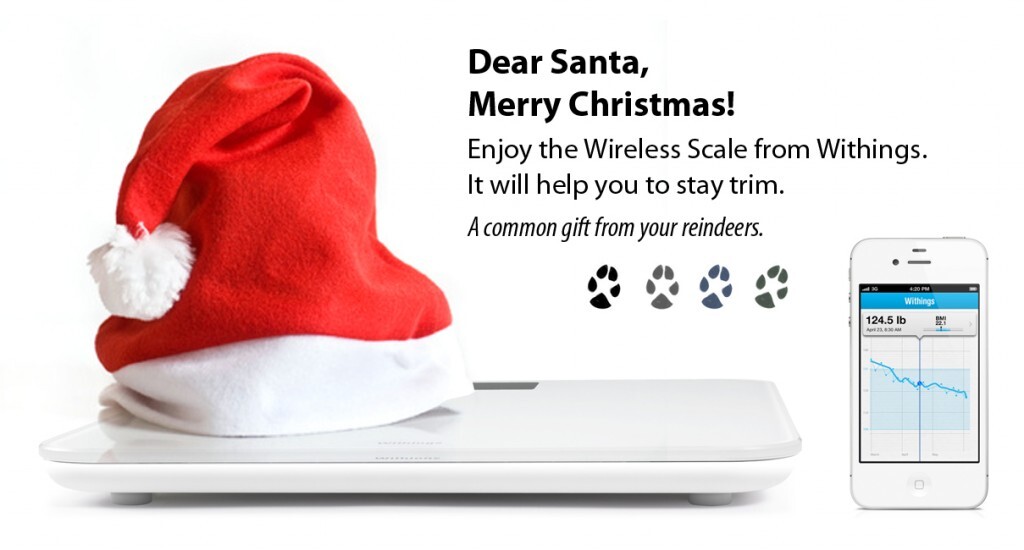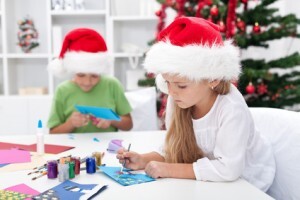 Download our Santa Claus sketch…

Print it and have your kids color it… Or they could also add colors on your computer, using a photo editing software (Photoshop…). Once you are done, submit your drawing by uploading it as a file (scan or photo), on the "Contest app" tab of our Facebook page.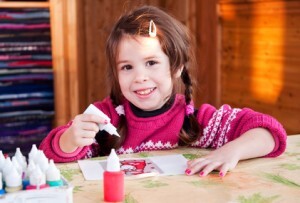 How to get votes and win a Smart Kid Scale?
Ask your closest friends to vote for your drawing.
Write a blog post to inform your community (fans, followers, blog readers)
Share the link to the contest on your social network profiles (Facebook, Twitter…).
Come back regularly until December 31st, to see where you are standing and how other contestants are doing.
Pin your photo on Pinterest, with a link to the contest.