Please welcome the Smart Body Analyzer, also known as the WS-50, our new all-in-one body monitoring bathroom scale, as well as the Smart Activity Tracker, an 8-gram companion that helps you track your activity level, monitor your heart rate and get healthier.
Smart Body Analyzer
We are proud to introduce the Smart Body Analyzer WS-50, an updated version of our flagship model (the Wi-Fi Body Scale). First of all, the WS-50 measures your weight with high accuracy. And like its predecessor, it calculates your BMI (body mass index) and body fat.
New features
And that's not all… This smart scale is also able to give you your heart rate and monitor the quality of the air in your apartment (presence of carbon dioxide detected)! And let's not forget about the room temperature.
The WS-50 also benefited from the innovations of the WS-30. It syncs wirelessly via Wi-Fi and Bluetooth, to both Android or iOS devices.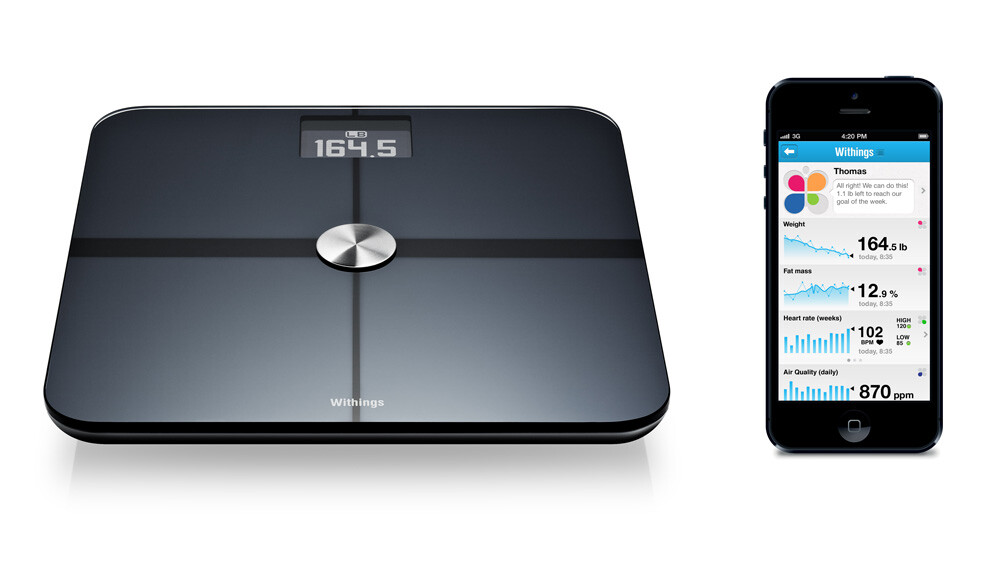 Good to know
The Smart Body Analyzer will be out before the end of the first quarter of 2013, and will work on 4 AAA alkaline batteries.
Smart Activity Tracker
Say hi to your everyday companion that fits in your pocket and helps you track your activity level, monitor your heart rate and get healthier.
Many of you have been waiting for an activity monitor that would integrate the Withings universe, as you can see on our dedicated Pinterest board. And here it is! The Smart Activity Tracker will record all the steps you make and the strides you run. It will also track the distances over which you walk and the stairs you climb up or walk down.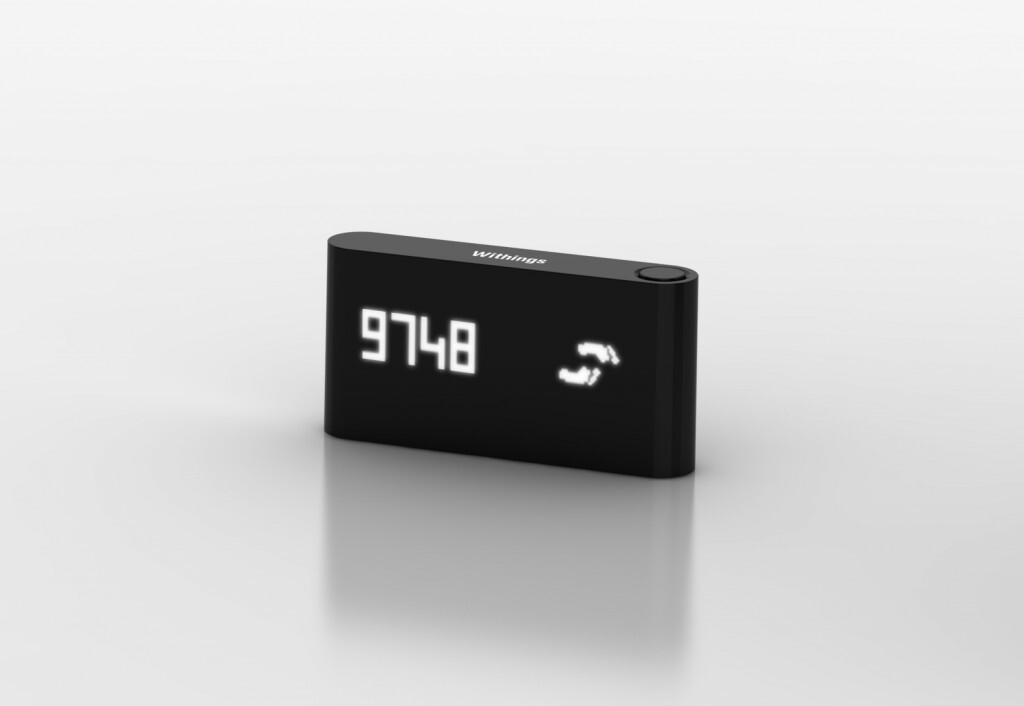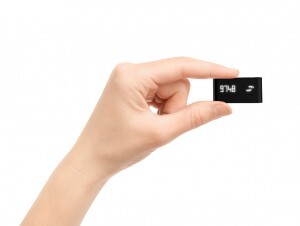 Calories
Note that after tracking all this parameters, our activity monitor is able to calculate the number of calories burned.
Heart rate
Thanks to an optical technology, and by applying your finger, you can know your heart rate.
Sleep quality
After quantifying your days, you might as well monitor your nights. Knowing how a good night's sleep and a bad one impact your general health (especially weight), this will help you assess how healthy your lifestyle is and what you could do to improve it.
Bluetooth
The Smart Activity Monitor automatically syncs with your smartphone or tablet via Bluetooth.
Navigation
Even though this activity tracker is as small as can be – weighing only 8 grams – we packed it with an intuitive navigation system:
– Tap with a finger on top of the device to flip through the different types of data (calories burned, steps walked…).
– Swipe through the different days of data, thanks to the touchscreen interface.
Power supply
It charges via a micro USB cable.
Good to know
The Smart Activity Tracker will be out before the end of the first quarter of 2013, and will come with a belt clip and an arm band.

Susie Felber
Susie is a writer, comedian, and producer who has worked in TV, film, theater, radio, video games, and online. As the daughter of a hard-working M.D., she's had a lifelong interest in health and is currently on a personal mission to "walk the walk" and get her writer's body in better shape.
View all articles