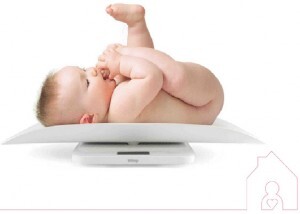 Please welcome Smart Kid Scale, our new smart device. As pioneers of the wellness revolution and inventors of the original smart scale, we are proud to introduce the first ever Internet-connected baby scale. It's actually more than a baby scale: it conveniently converts into a kid scale once your little one can walk. Let's go through all the features of this new way to monitor your child's growth.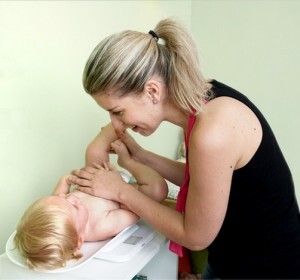 Your baby's weight always at hand

The Smart Kid Scale let's you keep track of your baby's weight accurately. It weighs to the nearest 10g in seconds. Having one at home enables you to check that your newborn baby's weight is in the standards (according to the World Health Organisation's official growth chart).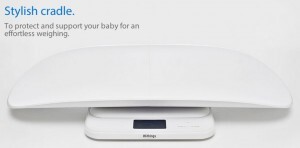 Gently accommodate baby

We designed a cradle that sits on top of the Smart Kid Scale and that secures your baby. Maximize your baby's comfort while being weighed, by putting a soft blanket on it. If you chose this option, the scale will ignore the extra weight!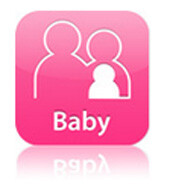 There's an app for that!

The free Baby Companion app was made from the ground up to work with our baby scale. Download it and you can not only track growth but also log nutrition information (quantify his milk intake).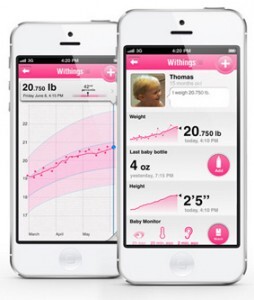 Charting your child's growth

As the weight data accumulates, the Withings Baby Companion app automatically draws a development chart. You can visualize the trend your baby's weight is following! Simply lay your baby on the scale to launch a weigh-in: you will have the result sent via Internet and added to the chart in the blink of an eye.

 



Compare with set standards

The Baby Companion app helps you understand what your baby's weight means. By comparing his weight with the international standards, the app gives you an indication of how healthy your baby's weight is. Read this other article to know more.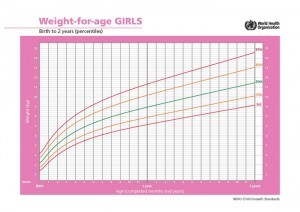 Baby Companion keeps track for you

The app let's you monitor your baby's milk intake. This means you can log bottles and breastfeeding sessions. Thanks to this quantified nutrition, you will see how nutrition changes impact your child's growth.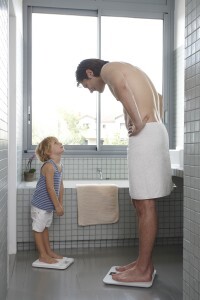 The Optimus Prime of baby scales

The Smart Kid Scale is shape-shifting! It converts from a baby to a child scale. It can weigh up to 25kg.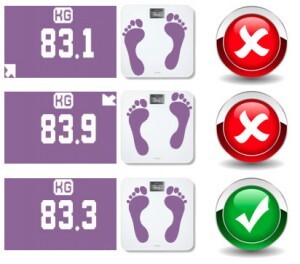 For the most accurate weigh-ins

The Smart Kid Scale, like all our scales, benefits from our Position Control™ patented technology. It lets you know if your child has the right body position when being weighed, so you can trust the readings you get (leaning to one side is a common reason for mismeasurements). Learn more about Position Control and how if enhances accuracy, in this article.

 

 

 

Baby rump recognition?

Up to four children can use the same scale as it automatically recognizes them. Each child will be assigned their own animated pictogram to show them that the scale knows who they are.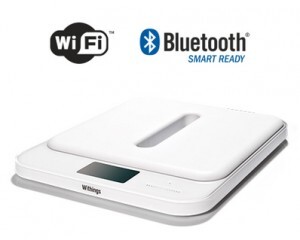 Unpreceded  connectivity features

This kid scale syncs wirelessly in Wi-Fi and Bluetooth. Thanks to this, the Smart Kid Scale is incredibly easy to setup in just a few minutes! Just one tap from the Withings Baby Companion app.

 

Free Withings account

Your Smart Kid Scale comes with a free Withings account for your child's development data to be stored privately and securely. The digitally recorded growth chart will be available on your Withings account indefinitely.

 

Sharing options

The Withings Baby Companion app lets you easily share growth milestones with your family and friends, your paediatrician or doctor. You can have them emailed to them! And even if they have problems finding your mail, you can always pull it out on your smartphone.

 

Click here to buy a Smart Kid Scale now!