On Wednesday the 15th of May 2013, like many people involved in technology, some of Withings employees and managers where following the Google I/O conference in San Francisco (USA). Then, at one point it was time for Larry Page's speech. The co-founder of Google (with Sergey Brin), talked about his company's new products and updates. He went on to talk about the ongoing Internet revolution, centered around smartphones and sensor-laden devices. And guess what product he talked about to illustrate his point? No. It wasn't Google Glass.
Check out this video of the Google I/O conference.
"I recently got a scale, and it measures air quality. And uploads it to the internet. That's amazing!"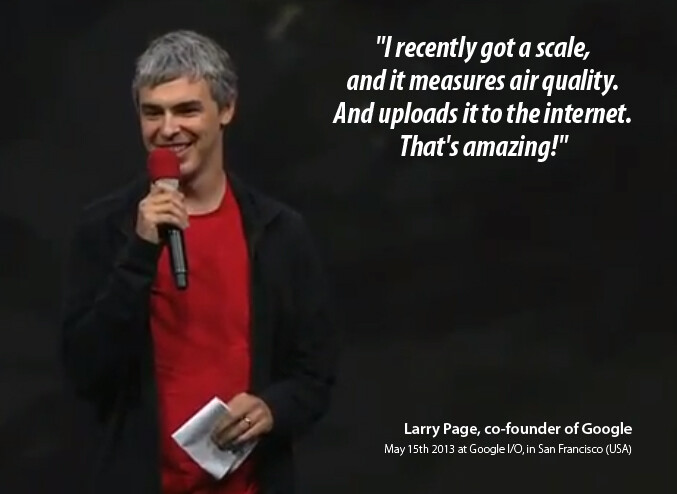 So now you know: Google Glass or Smart Body Analyzer? Larry got both!
 
 
More about the Smart Body Analyzer
– Here's an article listing 15 reasons to get a Smart Body Analyzer
– We're running a contest on our Facebook page. There are 3 Smart Body Analyzers at stake! Click on the "WS-50 Quizz" tab or click here. Note: it's a Europe-only contest.
– Why do the Health Mate app and the Withings scale constitute the easiest weight tracking solution?
– Learn how you can make the most of your Withings scale, with IFTTT: +100 recipes to customize your usage.

Susie Felber
Susie is a writer, comedian, and producer who has worked in TV, film, theater, radio, video games, and online. As the daughter of a hard-working M.D., she's had a lifelong interest in health and is currently on a personal mission to "walk the walk" and get her writer's body in better shape.
View all articles