Guest post by David Clare, Editor of Onemorelifehack.com – a digital health and life hacking blog that looks at the quantified self movement. David recently featured the 6 best IFTTT.com recipes for Withings and talks here about connecting your Withings devices to create an ambient and insightful lifestyle.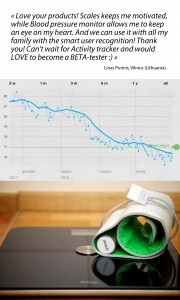 Explore the Withings ecosytem

You may be using your Withings scale each day and enjoying the trend you see towards your weight goal. Or perhaps you check your blood pressure before, during and after exercise, to track it with the Withings app.

These are great, standard uses of the Withings range of products. But a growing number of people are taking it to a whole new level and connecting with other devices and services to find much more insight than the trend line.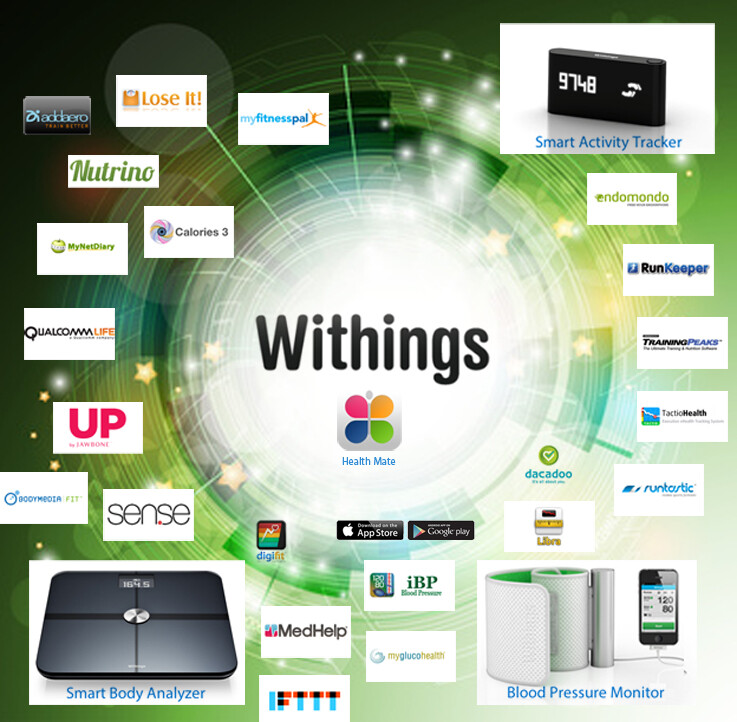 More than 100 partner apps

Through partner apps, such as RunKeeper, LoseIt and MyFitnessPal, people are able to connect their body data, found through Withings devices, and map this against their sporting activity, daily steps or food intake.
Want to read some testimonials from Withingers using these partner apps? Click here! 😉

 

 

See the matrix behind the data



This way people are able to see true insights. They can identify causes and effects, seeing where certain types of food have triggered a weight increase, or which sporting activity achieves the best results in the time you have available to work out in.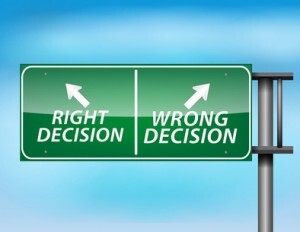 Insight is the reason we choose to self-track. After all, why else would we quantify our lives if not to learn from the body data we create. It helps us become healthier, more efficient and live longer, happier lives.

But how about taking it one step further? How about using the connected devices to automate your life – to create an ambient lifestyle to which cause and effect takes place without the need for you as a middle-man.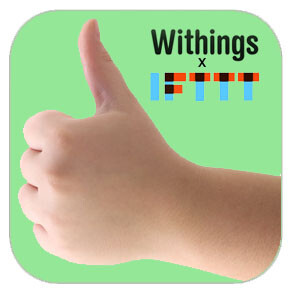 Triggers, causality links and the automated life

Using the service IFTTT (if this, then that), you can connect your Withings devices to services that are in no way related to digital health, but are integral parts of your lives.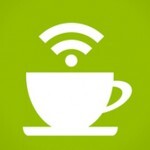 For example, you could set up your coffee machine to automatically turn on and start brewing as soon as you do your daily weigh in. A simple process, sure, but one that takes us one step further towards an ambient world.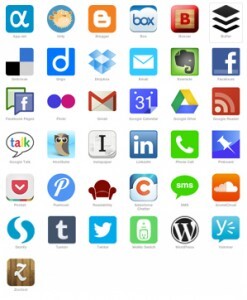 Using IFTTT you can connect to email, text messaging, DropBox and Google Drive, or even Philips Hue – a connected lighting device – or WeMo Switch, the device which allows you to turn on and off devices based on triggers such as your weigh in or meeting goals.

 

 

 

Weave your own customized health tracking solution

Imagine, you could set up 'recipes' (as they are referred to) to email your partner if you have put on weight, or share to Facebook if you reach your weight goal. Perhaps after putting on weight, the lighting in your home turns to a shade of blue – a colour which is suggested to supress your appetite.

 
"Perhaps after putting on weight, the lighting in your home turns to a shade of blue – a colour which is suggested to supress your appetite."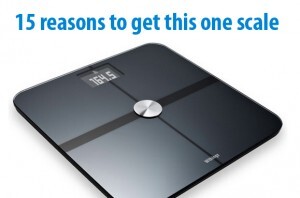 Withings partner apps and IFTTT recipes for all your needs

The possibilities truly are endless. With over 100 partner apps connecting to your Withings devices and over 127 published IFTTT 'recipes' that work through your Smart Body Analyzer or Wireless Scale, or through the Withings Blood Pressure Monitor, you can automate your life and identify key learnings in which you can also improve your life. So if you thought your scales were pretty cool for just connecting to your home WiFi and sending your information to the cloud, you'll be blown away at what you can do with partner apps and IFTTT.com!

 

A guest post by David Clare