Here are 2 short testimonials submitted by Withingers, who illustrate the benefits of connected health. Different kinds of people, with specific health tracking needs, use Withings devices and apps to care more for what they care for. If this is your case too, please consider sharing your experience with us (you will find the contact info at the end of this post).




The Doctor's insights

I purchased the Withings Wi-Fi enabled scale about two years ago now, and I have never had the buyers remorse that many health related gadgets inevitably provide. It is a common place item that the team at Withings have made uncommonly beautiful and incredibly useful.

As a physician I believe strongly in the connected experience of empowered patients, and the products that the people at Withings have produced, and will likely continue to produce well into the future, help patients and doctors alike reach their goals.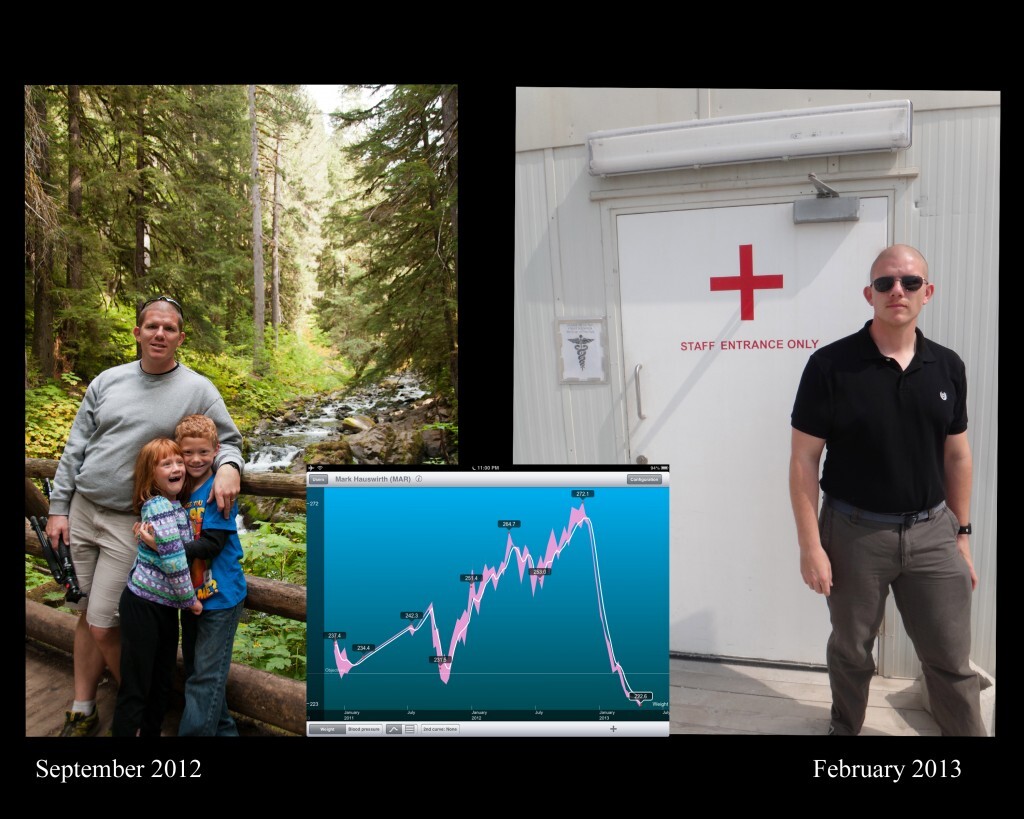 I have watched my weight go up and down and recently very down and having the ease of tracking my progress using the wifi enabled scale and associated mobile apps has allowed me to fine tune my diet and maintain motivation even through the difficult times.

I want to thank the people at Withings for a fine product and the tantalizing excitement for new and innovative integrated health products to come.

Dr. Mark Hauswirth D.O.

 

 

 


The bigger guy

I've been a bigger guy all my adult life and struggled with diet after diet with varying degrees of success.

In my early 20s I had some success and went from 265 to 220 lbs but soon after a move I had gained it all back plus more. This last year something changed though. I was nearing 300 pounds and was at a breaking point in my life.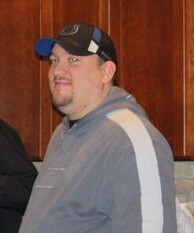 I had just been diagnosed with sleep apnea and have a family history of high blood pressure, diabetes, and other weight related problems.

With a 2 1/2 year old boy at home and a baby girl on the way, I decided it was time to get things together and get this weight off.

In January I purchased a fitness tracker and started doing 30 minute walks 5-6 days a week and kept track of them using RunKeeper. I also added in a 30 minute elliptical workout 3-4 days a week.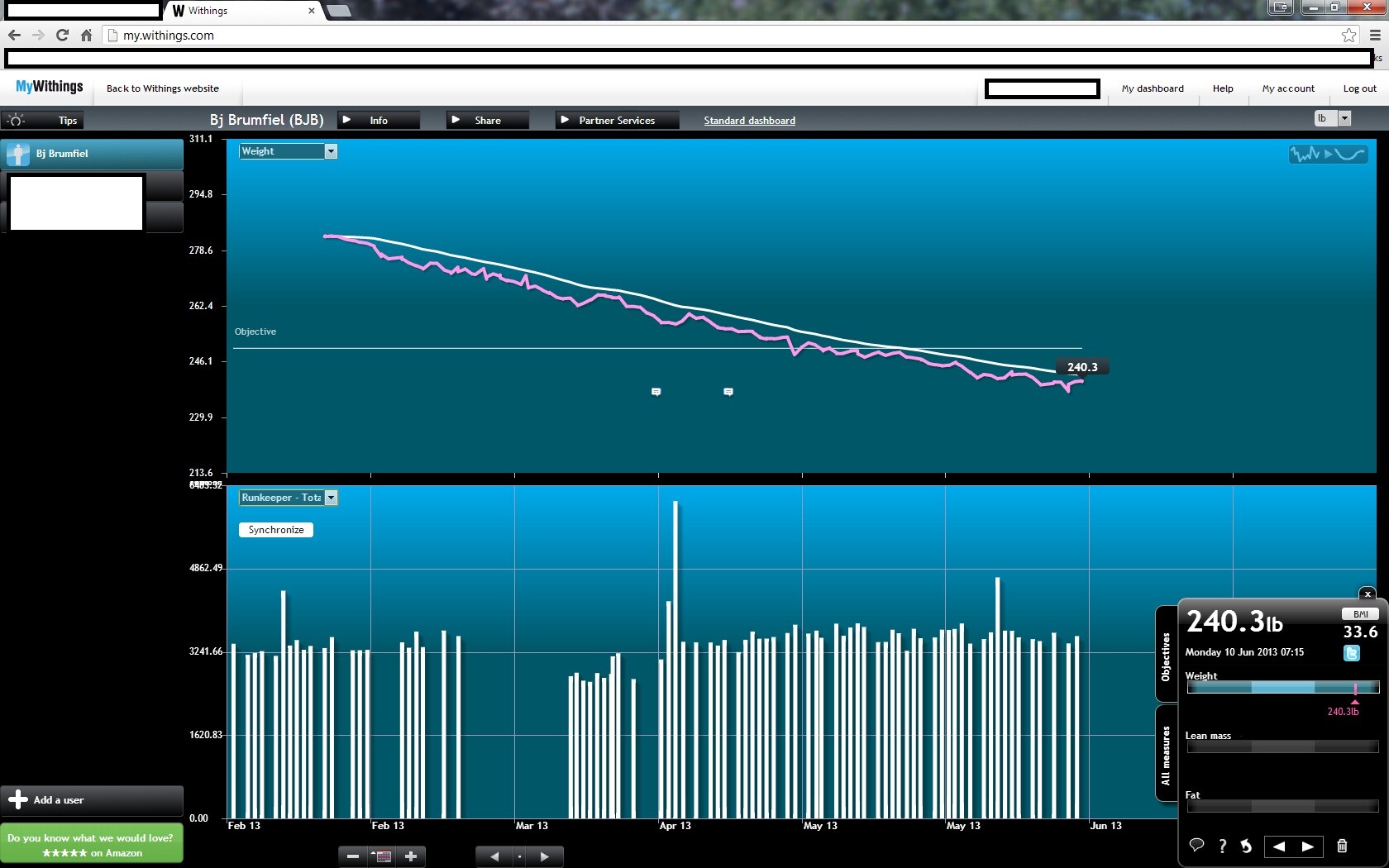 I paired the fitness tracker to the MyFitnessPal app and started tracking the calories I was taking in. This was something that I had never done before because its hard to write down or remember what you ate and I probably didn't want to see it to be honest.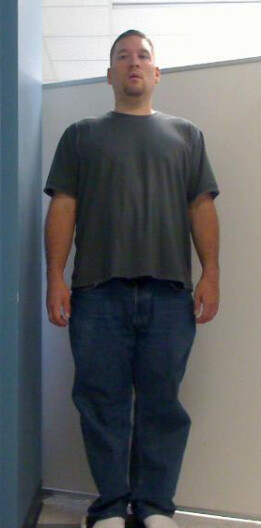 Inputting my food,

Exercising,

Tracking my weight,
I can still eat what I want as long as I watch my total daily calories and make better choices daily. So far since January I've dropped from 297 to 240 lbs and dropped from a BMI of 41.4 to 33.5. Now I have more energy and feel great. I still have 20 pounds to go before I reach my final milestone, at which point I will do a tandem skydive.

Thank you for making such a great product to help people realize their weight loss dreams!

BJ Brumfiel

 

 


Send any words of support or full fledged testimonials to community@withings.com