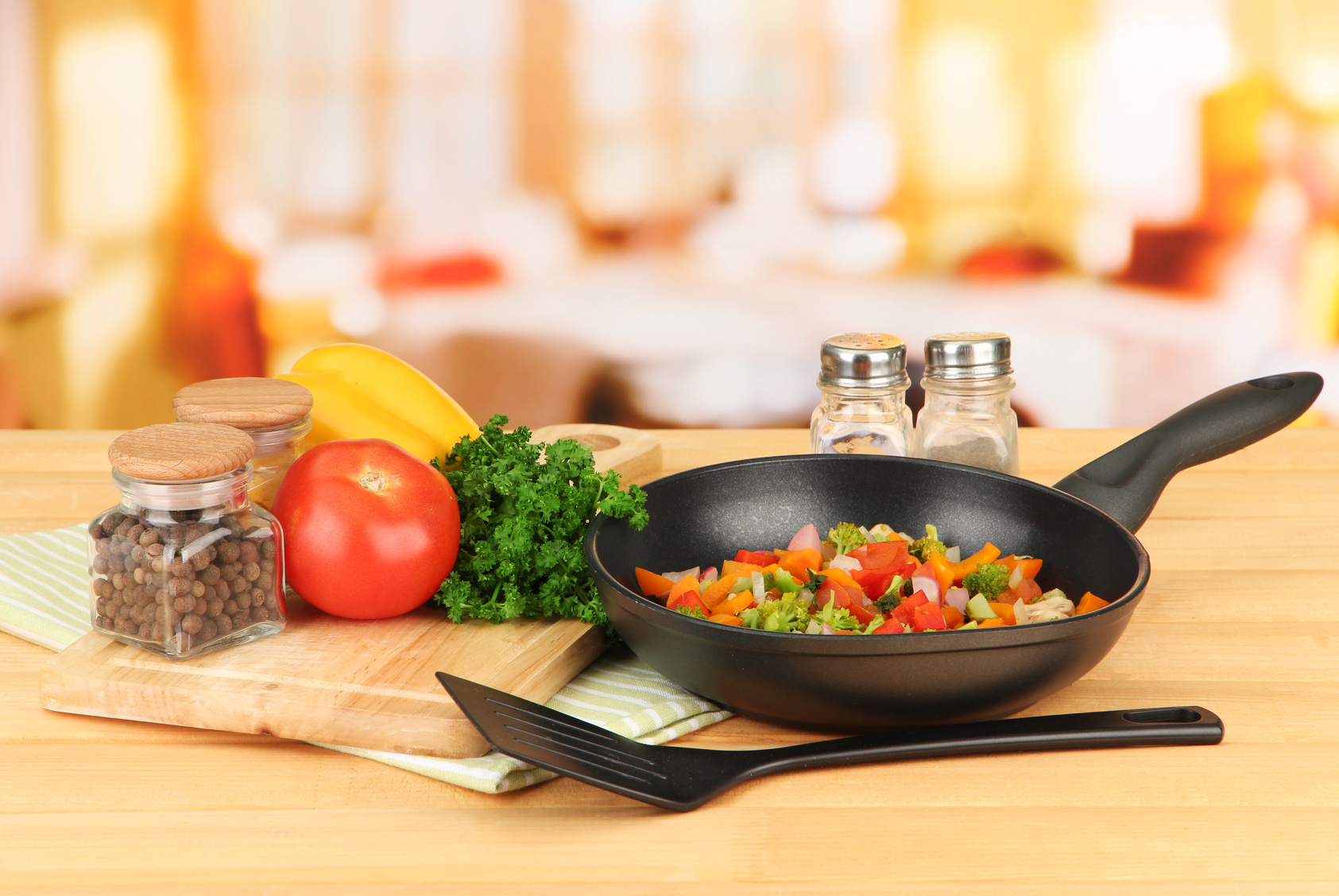 Summer is a good time to become even healthier. There are many ways to be more healthy, but as real lifestyle changes are often built on multiple small decisions, here are a few examples of small everyday actions that could take you a long way.
4 tips to eat healthy
1. The fresher the better!
Cook meals using seasonal vegetables and fruits. Here are some ideas: apples, apricots, avocados, peppers, blueberries, cantaloupes, corn, cucumbers, eggplant, fennel , mangoes, onions, peaches, strawberries, sweet onions, tomatoes, watermelons and zucchini.  
2. Drink water regularly
For a healthier summer, drink water regularly during the day – especially if the weather is hot and/or windy. Under the summer sun you are more likely to be dehydrated. As H2O is your body's number 1 chemical component (about 60% of your body's weight), you should remember to drink a full glass of water (or another beverage) several times a day. At the end of the day this should add up to around 3 liters for men, and a little bit more than 2 liters for women.  
3. Cook your own food
Hunt down the hidden calories, particularly in processed food. They usually contain more sugar, fat and salt then homemade meals. Using chopped frozen vegetables is good though (if they are raw and aren't seasoned): they are usually frozen right after having been harvested, which spares most of their vitamins. Another idea: why not cook outside in the garden?  
4. Let everybody be part of it
For a healthier summer, try to involve the whole family. This way everybody will have a better understanding of how your eating habits impact your health. During the summer holidays, cooking meals can be an opportunity to spend quality time with your loved ones (children will also pick up good habits).    
4 ideas to stay active
1. Mow the lawn, clean out the garage or the attic
You can easily burn calories even if you are not running or lifting weights. Simple domestic activities also count. So before you lay down in that hamoc, why not mow the lawn around it?  
2. Walk over to your friend's house
Why not walk to your friend's house instead of taking your car? Maybe you've never done it before… This "healthy summer" advice could be the opportunity to try it. You never know: it could end up being a charming walk where you see your neighborhood at a different pace, and therefor discover new things you hadn't seen before.  
3. Extend your active time
Whether it is in the morning, in the afternoon or in the evening, for a healthier summer, try to add an "active session" to your daily summer routine. The goal is not to be super active all day, but rather to break a little sweat each day.
By the way, to know if you are 
active enough
(have you heard about the World Health Organization's 
10 000 steps a day
recommendation?), and see if you are successfully
getting more active
over time, use a 
Withings Pulse
activity tracker. The free 
Health Mate app
lets you track 4 aspects of your health, plus you can easily balance your diet (thanks to the 
MyFitnessPal integration
).  
4. Start a new physical activity
There are so many sports and outdoor activities to pick from! And they can all potentially improve your health. There must be one that you haven't tried yet and that you could very well enjoy. When was the last time you tried something new?  
 
You are very welcome join us on Facebook and share your tips for a healthy lifestyle!
We are also running a Twitter contest and every week of August, there are 2 Withings Pulse trackers at stake! Click here.