Our new web dashboard has now been fully deployed. And as the Withings Pulse now lets you monitor activity and sleep, you can see your data come to life, as the Health Mate web app breathes life into those raw numbers. This is one of the first testimonials we have received concerning our revamped web interface. It's from William.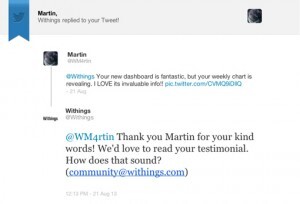 William Martin Bragg had initially tweeted his opinion about Health Mate, as you can see here. He then responded to our request. Without further ado… Discover how Withings helped William take his health into his own hands.

 

 

 

I'm a natural data hunter, I adore tracking data from every aspect of my body responses at every challenge and common daily habits, and somewhat from my environment. I love accuracy too (maybe my degree in Physics drove me to this somehow funny compulsion).

I have been tracking and logging data for years, first in common calc spreadsheets, later trying to automatize all of it by buying trackers, monitors and using smartphone apps. I track anything I can, from coffee consumption, to steps taken, weight, glucose levels, body temperature, blood pressure or any workout, activity or habit I have.



Talking about the Withings Pulse


That said, and going to the point of trackers and their associated dashboards, I've been using Fitbit for long, later UP by Jawbone, and then your Withing Pulse just since the first time it came to the market. After using it for some time, I can say it's really accurate regarding step counting.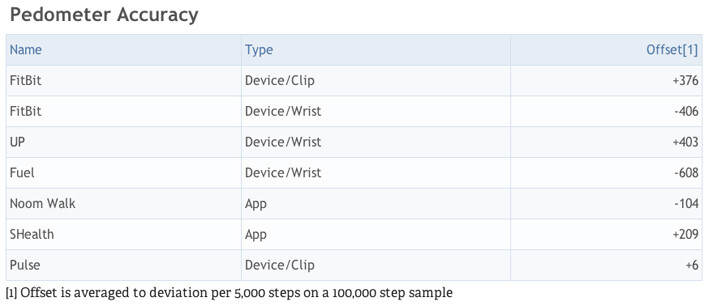 I like the smartphone dashboard, very easy, intuitive to use and full of information. Its connections to some other apps as MyFitnessPal is crucial too. I definitely like it and use it daily. Nevertheless, it's the web based dashboard which really has got me stunned.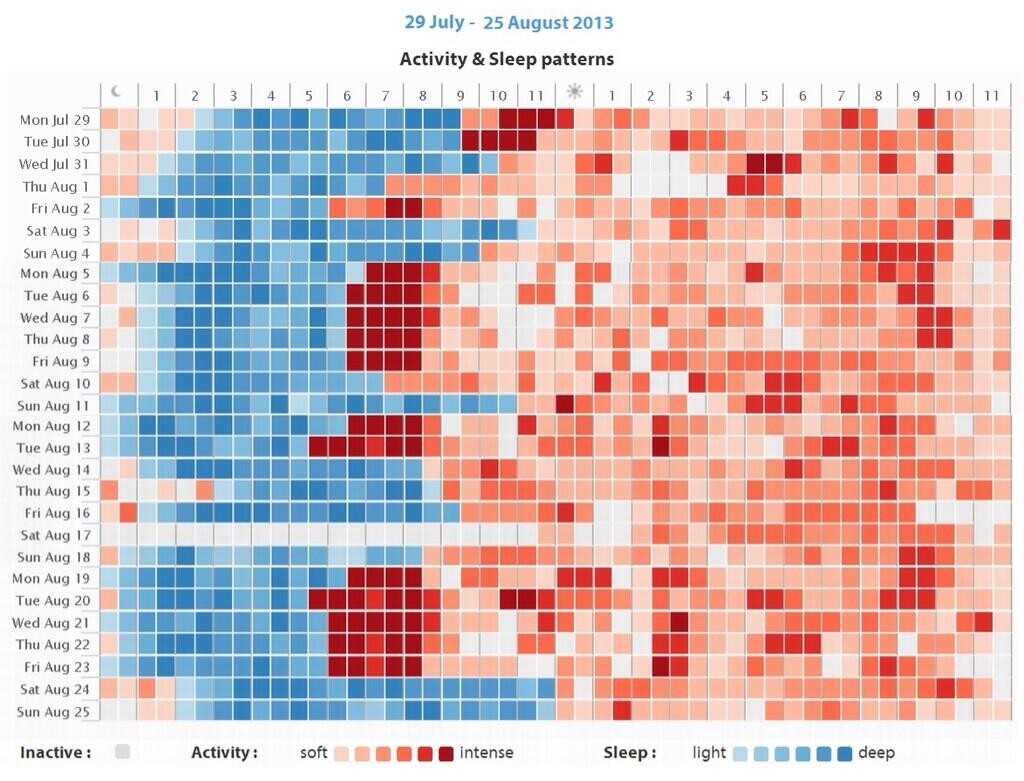 " Then you can have such a REVEALING information from your data in a simple sight! "
Talking about the Heath Mate web app
 

 

The Health Mate web dashboard's Weekly Activity Chart, based on tones and colours, shows you in a simple glance how you behaved during the week – you can see when you slept more or better, when you tended to doze during the day.

You get revealing information based on your data, in a simple sight! So magic! I cannot help but be amazed by such a simple way of telling so much.

The only "complain" I'd have about the Withings Pulse is that the assumed stride for one's height is not accurate (…). If reprogramming this is too much difficult, maybe you could simply modify this by letting the user to set his/her stride length in Settings of Profile sections.
Editor's note – For the moment the Withings Pulse calculates your stride based on your height and the pace of your walking/running. In a near future a firmware update will give you an alternative (even more accurate) way to set it.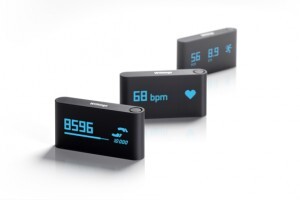 But just if you doubted it, I WOULD BUY this tiny magic tracker again without hesitation!!! Congratulations for such a good work on designing it, guys.

Sincerely,
Martin

 

Click here to see another blog post by Martin, detailing what he is able to see on his dashboard!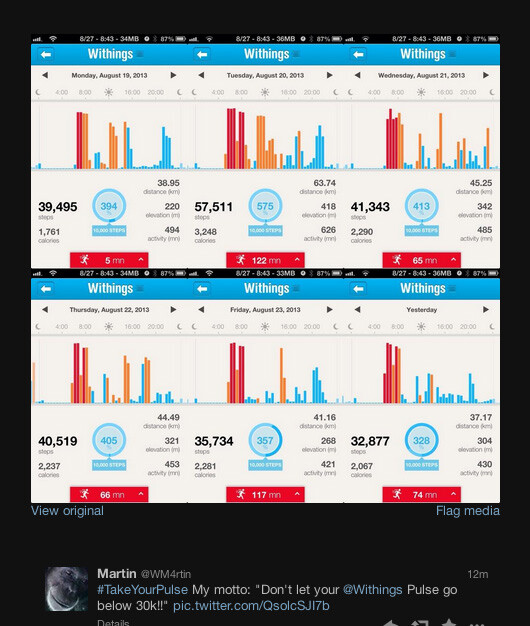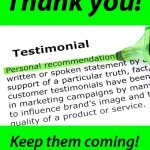 By the way, here's a message to all Withingers: we're always looking for testimonials. If you've found it beneficial to use one or several of our devices and apps, please take the time to share your experience! (community@withings.com) It could very well influence others and help them "turn on their well-being". Now back to William!