What you eat and how much you move have noticeable impacts on your weight. That's one of those things that is just basic biology, and I can back it up with reams of anecdotal evidence. But what about "the where"?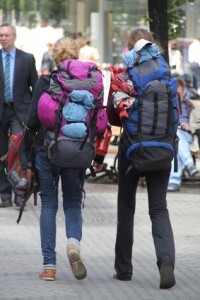 For example, on my first trip to Europe back in the day, I was carrying a backpack that probably weighed around 20 pounds, and because I was just out of college with barely enough money to cover a plane ticket, Eurail pass, and food, I walked everywhere. In the hot, hot sun.

I'd walk from the train station to a museum, walk around the museum, walk to a market to get lunch, walk to a park to find a place to eat lunch, and then walk around trying to find a place to sleep. Repeat 30 times, then fly home. Lots of good exercise. I came home in very good shape. Even though I had ice cream most days (see "hot, hot sun" above).

So walking to a destination will help burn calories. But what about the destination itself? Does the place you go matter as much as what you eat? That's an interesting thought.



 
"He's not tracking his food. He's tracking his location"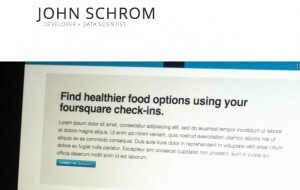 John Schrom approached this question from a developer point of view. He used Foursquare checkins and weight data from his Withings scale to examine it.
What did he find?

The places he went that served food that wasn't terribly healthy were associated with weight gain. On first glance, it seems obvious, but it shows something about human psychology. Note that he's not tracking his food. He's tracking his location.

I can guarantee that the restaurants he goes to have some healthy menu options. He lists a burrito place, for example. He could order a veggie burrito without cheese, which would be fairly healthy. But if faced with that choice and a deep-fried cheese chimichanga (or whatever draws him to the burrito place), well, we know what's going to happen.




"Going to the gym didn't affect his weight loss if he kept going to his favorite restaurants"
 

Same with The Bad Waitress. I've never been there, but the name tells me it's a double bacon cheeseburger place if there ever was one.

One thing he found that really interested me was the fact that going to the gym didn't affect his weight loss if he kept going to his favorite restaurants. This is not what I would have expected based on my European ice cream odyssey.

 

 


Where do you eat? And how much you eat?

It could be that portion size is the key – I was eating small portions of ice cream (probably less than a cup), and I'm sure that has far fewer calories and fat than a burger and fries or whatever he was eating. I am, however, giving extra points to Schrom for pointing out that his study only implies correlation, not causality.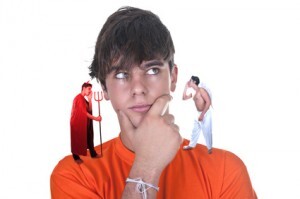 Different places, different temptations

I don't obsessively check my weight, but there are places I go that I know have adverse effects on my physique, and I pretty much know why. See, I have amazing self-control in some areas. I keep secrets better than anyone, for example, and I can stop at one beer. But potato chips? Chocolate-covered espresso beans? Pumpkin Pie? Forget it. If they're within arm's reach, they won't be for long.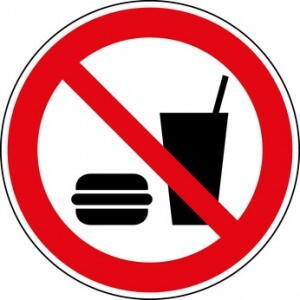 Where should I avoid?

• My parents' house. Visits there usually revolve around a birthday or holiday, so there are snacks everywhere. And they generally ask me to bring a pumpkin pie.

• The local gyro place. Everything comes with fries. They have the option of rice, but come on.

• The local brew pub. Again, come on. Very good beer, plus cheap happy hour pizzas.

• Eugene, Oregon. Our friends there are good cooks, and there are good pizza place in town. Fish and chips, too. And ice cream. Thanks for the spare tire, Eugene.

 

Full disclosure – I'm writing this post in a coffee shop, drinking a soy latte and an ice water. But no scone. So I have a bit more self-control than I thought. But I do think I'll be better off staying home for lunch.

 

A guest blog post by Kevin Rexroat . Kevin brings his background in screenwriting, creative writing, and story development to all of his editorial projects. He's been writing in the IT and tech fields since the last century for clients including A.R.O., Microsoft, T-Mobile, Google, and others. Kevin blogs regularly at: http://www.getsaga.com/blog/