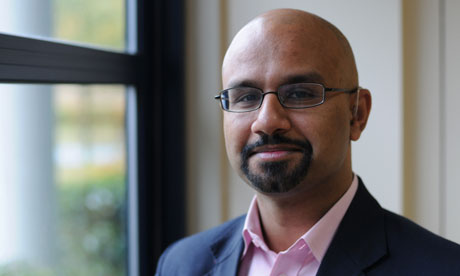 Telemedicine is transforming because of technology like Withings. Up until a few years ago, telemedicine projects were consistently failing to demonstrate financial returns or earn the right to scale.

It is a simple idea: the doctor should not always need to be with the patient to help the patient. Digital means data should travel instantly and free of charge between doctor and patient.

But the reality had been disappointing. The devices were made in limited quantities to medical specifications, so they were highly expensive, which in turn meant low usage. They were also arely appreciated. Patients hated how ugly and unfriendly the devices were. And manufacturers often based their business model on lock-in, with closed end-to-end systems that could not be integrated with their customers' other choices, including hospital electronic medical records or patients' mobile phones.

At the same time, the need for telemedicine has increased. Patients are living rather than dying from their diseases (hooray); aging populations are less mobile; hospitals are consolidating into fewer centralised locations of expertise; and there are fewer nurses training then retiring. Even if we had the money, we cannot rely on professionals and patients always being in the same room.

Enter Withings, part of a new generation of device manufacturers. They started with the consumer, so they manufacture millions of devices, meaning the costs are much lower. But consumers have high standards, so only beautiful and user-friendly devices succeed. And the business model is based on ubiquity, so an open API that plays nicely with others is a key feature. Over 100 partners integrate with Withings and Patients Know Best (PKB) is proud to be one of them.

PKB provides a patient-controlled medical record. We take all your data from wherever it exists – hospital, physician's office, social worker, and of course Withings device – and send it to wherever you want. Of course the first thing most patients want is for all of their doctors to have all of their data so that they get high quality safe medical care. Access to the data saves the doctors time and money, so they pay for the costs of PKB and provide it to all their patients free of charge.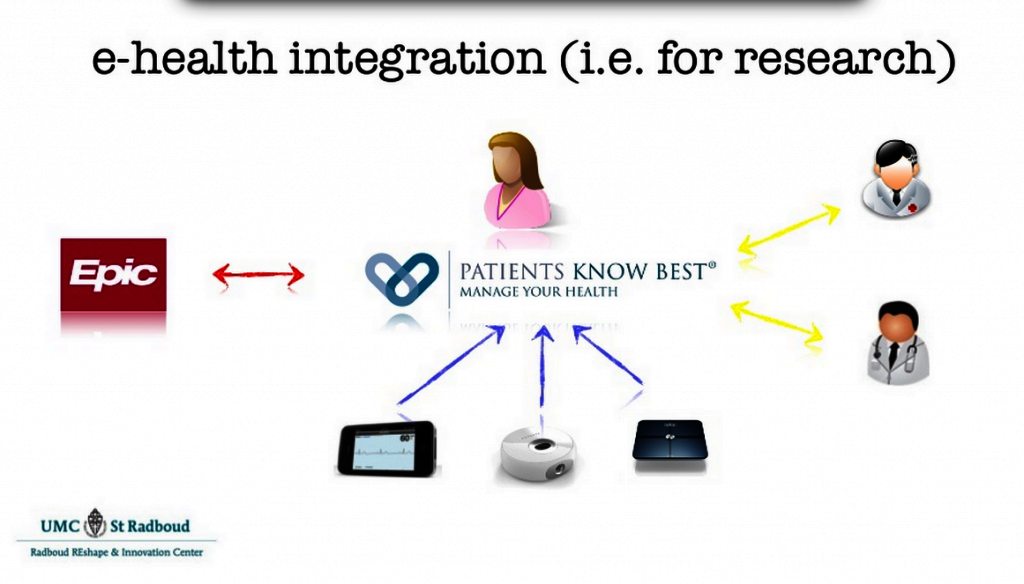 We first started working with Withings as part of our deployment at Holland's most progressive academic medical centre, UMC St Radboud. The team wanted PKB to integrate with as many medical devices as possible, to allow high quality low cost telemedicine. The diagram above showed their vision. "Which manufacturer should we start with", I asked? "Withings", they replied, "start with them, we will introduce you to the CEO". Later on I read with interest that the company received a large investment round, a significant amount of which came from the French government. This was interesting as the French government's industrial policy is what led to France having the world's highest number of Global Fortune 500 companies per capita. France knows how to build large global companies, and Withings is on its way.

So what does this mean for healthcare? For patients with heart failure, daily weight measurements allow monitoring to make sure there is no fluid building up in the lungs. A Withings scale saves nurses travel time to get the measurement, allowing the same nurse to monitor lots of patients simultaneously, and to travel to the patients who need the help. The scale costs less than one trip does. The same goes for health coaches working with diabetics who need to lose weight. Plotting the daily weight over weeks and comparing this with diet allows coach and patient to work together. Withings devices also help with the diabetic's blood pressure measurements and daily exercise tracking. Diabetes alone affects 5% of the population in most Western countries.

The devices revolution is just starting. At PKB we work with glucose monitors that upload data through your iPhone; injection devices that track your drug dosage for your doctors; pill dispensers that track compliance for patients with dementia so nurses can intervene before the patient gets worse and need to visit the emergency department; oxygen saturation monitors that work with your wifi. And monitors on the back of your phone that collect your ECG from two fingers. The data will transform clinical practice as well as research. Already in the USA we are working with devices like Withings to transform inflammatory bowel disease research, where consumers buy the device they like, plug it in, and donate their data for researcher to find a cure. For all these reasons and more, we are excited to work with Withings.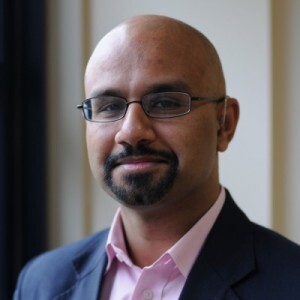 Mohammad Al-Ubaydli
‎CEO at Patients Know Best