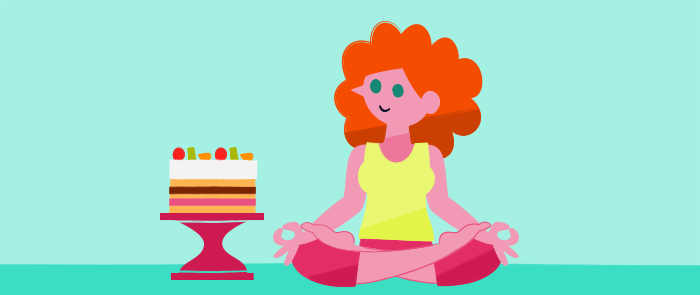 Because I run really long runs I'm always looking to improve my life in such a way that I can do more or longer runs. I think food is one of the most important aspects. So last month I did a 10-day program of sportfasting, a combination of sports and fasting. I'm a vegetarian and read a lot about food. I've read a lot about sportfasting and other ultrarunners doing this program. The opinions are mixed and you know what they always tell you; the proof of the pudding is in the eating. So I've searched for a good certified coach and signed up for the program.

 

"Sportfasting is a unique and powerful method, which focuses on changing your metabolism in order to make a lasting switch from burning sugar to burning fat. You will make this metabolic switch by combining an adjusted food pattern, fasting, supplements and exercising.

The metabolic switch will stimulate the body in a way that it will gain more energy from fat instead of sugar. The results are a decreasing amount of excess fatty tissue and a reduced craving for sugar. The results are amazing: you will be permanently fitter, slimmer and more vital in only 10 days! After the programme, the results will be maintained by following a few simple guidelines ('Keep the Switch'). Your personal sportfasting track will be professionally compiled by a certified sportfasting coach; suitable to your needs and within your limits. This personal way of coaching will make sure the programme is carried out properly and maximal results are accomplished.

If you are in good mental and physical condition, are willing to keep exercising and are prepared for adjustments in your food pattern, sportfasting is the way for you to make the change, and live a slim, fit and vital life. – Sportvasten.nl"

On day 0 I had my final intake. It was on a wednesday and I just came back from a brutal 150K ultrarun in the Spanish mountains that weekend. And yes, I set a new personal record for steps a day, I went beyond the 100.000 steps I wrote about in my previous post. I lost a lot of weight and calories during the run but had three days of unlimited eating to regain my weight and energy. On this day I met my coach, Inge van Haselen, who got me my start package for the program. The package contains some supplements for the program;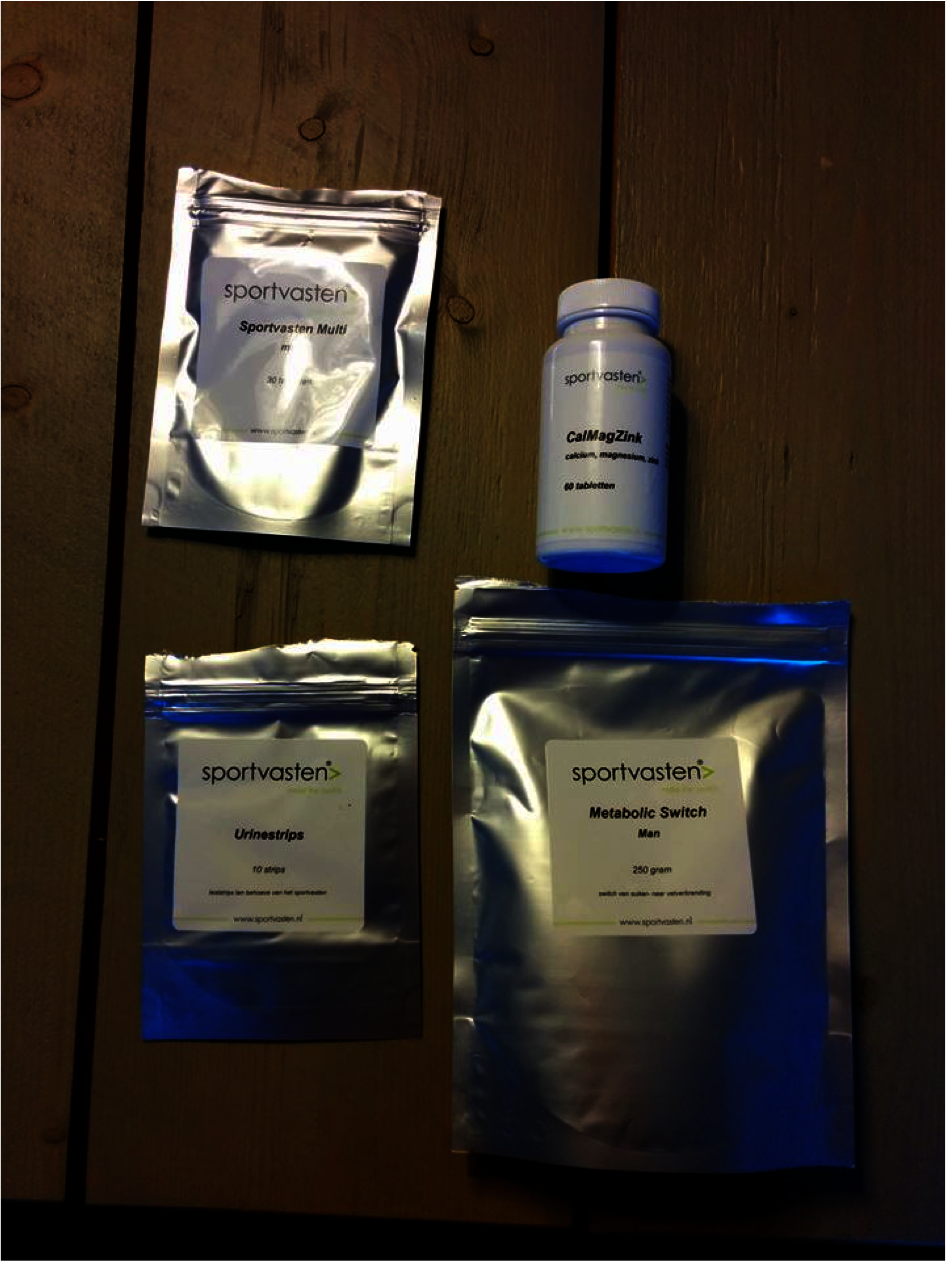 • Metabolic Switch Male/Female
• Sportfasting Multi
• OmegaHealth extra unsaturated
• Buffered Calcium-Magnesium-Zinc
• Sportfasting Urine strips

We talked about the days to come and she gave me some final advice. She also gave me a 10-day program of what to eat per meal everyday. On day one it was pretty easy, but living on 150ml of fresh fruit juice per meal looked like a challenge!

 
Here we go!
On day one there was still some food for me. The idea is that you eat less every meal and finally stop eating at all. This is what I had for that first day;

• Breakfast: 2 pieces of fruit and 250 ml of juice
• Lunch: 100 grams of salad, 2 tomatos and 10 olives and 50 grams of pistachios
• Dinner: 200 gram of veggies and 50 grams of pistachios

As you can see, pistachios are the secret ingredient. Every day you also have to sport for 30 minutes within a specific heart rate zone. As I runner I chose running as my daily activity. This was the first running since my run in Spain a few days earlier and some people told me it was to quick and I wasn't recovered fully. They might have been right, but the thing is that my running schedule is so fully packed that this was the only time on my agenda where I could do the sportfasting. Anyway, day one was pretty easy.

Day two was nothing special. I bought all the food for the 10-day program and shopping wasn't hard even though you can't buy what you usually like to eat. I wasn't hungry yet and had a normal day at work. The hardest thing was popping the pills, because the supplements are pretty big to swallow.

On day three it really started in my opinion. The last solid food was at lunch the day before and for today the food I can eat is: 300 ml juice, 300 ml juice and 450 ml of tomate juice. Not even pistachios this day. I start to have this feeling of eating. I'm not hungy, but like to have some nuts or olives when I'm reading a book. The funny thing is that the running is pretty easy, I go a lot faster as the days before. Maybe because I loose a lot of weight. When I left for Spain is weight 72 kilo and had a fat mass of around 7.5 according to my Withing Health Mate. Friday in the evening my weight was down to 67.8 kilo and my fat mass to 6.3.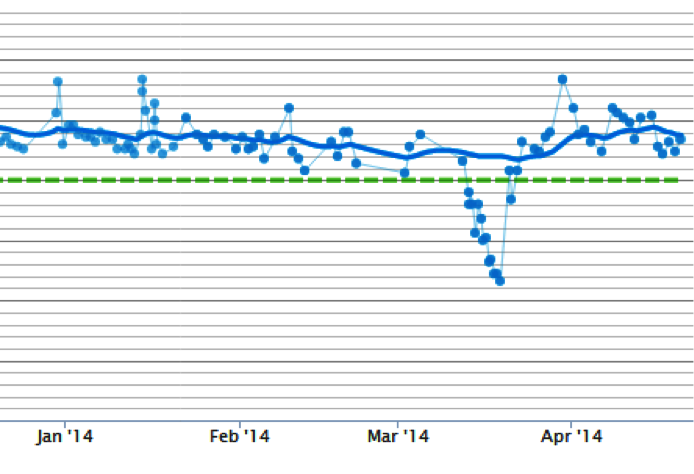 Day four, five and six are the days you are going to "make the switch." These days you drink 450 ml of juice over the whole day. For the rest you can drink water, tea and coffee. That's all. I always like to challenge myself a bit extra and see how far I can go. So although I should take sort of a day off these three days, I signed up to be a volunteer at this 10-hour military training session. That wasn't my best idea ever. The first side effect is appearing; I'm cold! Because I'm already a pretty skinny guy the result of not eating is that I'm even getting more skinnier. With no fat on your bones there is nothing to keep you warm. I was volunteering in the cold Dutch weather on today there was a lot of wind. Some friends are celebrating their birthday by eating pie and making some jokes about my fasting. The funny thing is that I'm not hungry at all and that I can easily say no. In the evening (two hours after my run) you have to pee on a stick. This way you can see if you already made the switch. On a scale of 5, where 5 is the perfect result, I was only between 1 and 2 and I'm a bit disappointed by that.

 
The body says no
I have a friend that had to quit the sportfasting after a few days because of health issues. Day five is the day my body starts protesting for the first time. The day started pretty good and I even went out for dinner with my business partner. The thing at work was that the world started spinning a little bit slower. It was like I was a bit intoxicated. After running through the same Amsterdam park I've been running for a few years now I smelled a lot of chocolate and found a pastry shop I've been passing for years but never saw before. I guess my senses started to paying attention to food now. When I came I smelled another thing; ammonia. I've contacted my coach, with whom I had contact everyday during the program, and she told me I was burning protein or muscle. That's not the plan so the next day I had to buy some special L-Glutamine supplement.




The second side effect appears to me know; I'm getting too skinny. If I look at my Body Mass Index (and my mirror) I can see that I'm underweight now. Trust me, there is no fun in riding your bike with a heavy backpack when there is no fat on your bones. You literally feel your bones even when you're laying in bed. At the end of the day I'm at 66.6 kilo's, 5.2% fat mass and a score of 3.5 on "the stick."

Day six is the final day of not eating anything at all. When I tried my Withings Pulse in the morning it didn't work again, just as the last two days. Probably my pulse is too low to measure it. My fingers are pretty cold and I can imagine there is not much blood in my fingertips.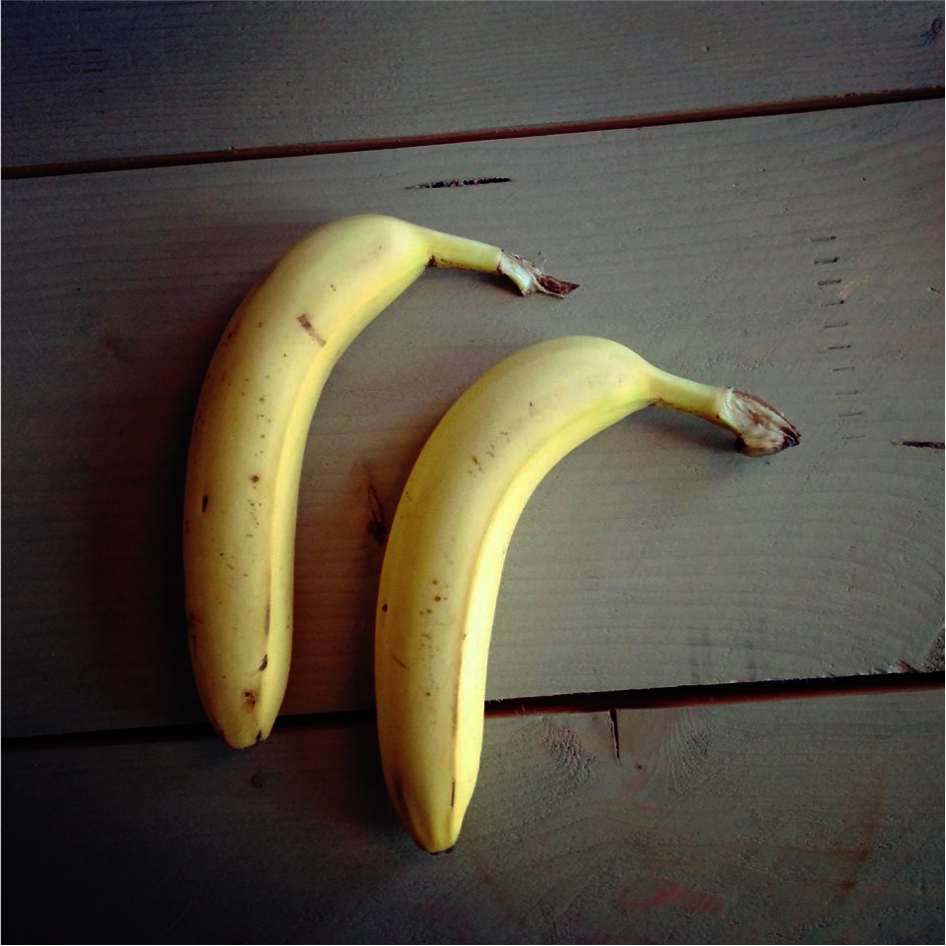 After consulting my coach I had to take some extra juice and L-Glutamine. I'm getting light-headed and tired. This is the first time I would like this experiment to end. Luckily I can start eating again tomorrow. The running went bad, I was exhausted and slow. I didn't feel like running anymore. Still not hungry by the way, that's the funny thing. My body hits it lowest point with a weight of 65.8 kilos and a body fat percentage of 4.8. It's time to start eating again! I score a 4.5 in the evening to I made the switch. Hooray!

On day seven I eat the best two bananas in my life. And then the hunger starts. It feels like my body gets activated again and as soon as I get food in my body, it wants more! The running was easy and the smell of ammonia is almost gone today. Day 8, 9 and 10 are a bit the same. The running was easy and I was eating a bit more everyday.

 
What is the result?
The results of sportfasting should be threefold: you will be slimmer, fitter and more vital. I was already pretty slim and got to slim during the process. Now I'm back to normal. I feel really fit, but I think before I was already pretty fit. And I am for sure more vital. The few tweaks in my diet had a good result. One of the reasons I did this was because I want to run even longer distances and can use all the sources of energy in my body. By also burning fat during a long ultra I would have an extra source.

If I can run longer I haven't really tested yet. In the next weeks I have a few obstacle running marathons, so I will be tested thoroughly. It was a really interesting experiment. I now know the body can be without food for quite a few days and I also know how important GOOD food is for the your body and wellbeing. If you want to do sportfasting yourself be prepared to expect three things;

• You will be cold (so maybe do it in summertime)
• The world will be spinning a little bit more slowly
• You will get skinny but regain your weight quickly (so don't think this is the holy grail to weight loss)

 

A story from Dirk Schrama, who already inspired us to create the 100 000 steps a day badge