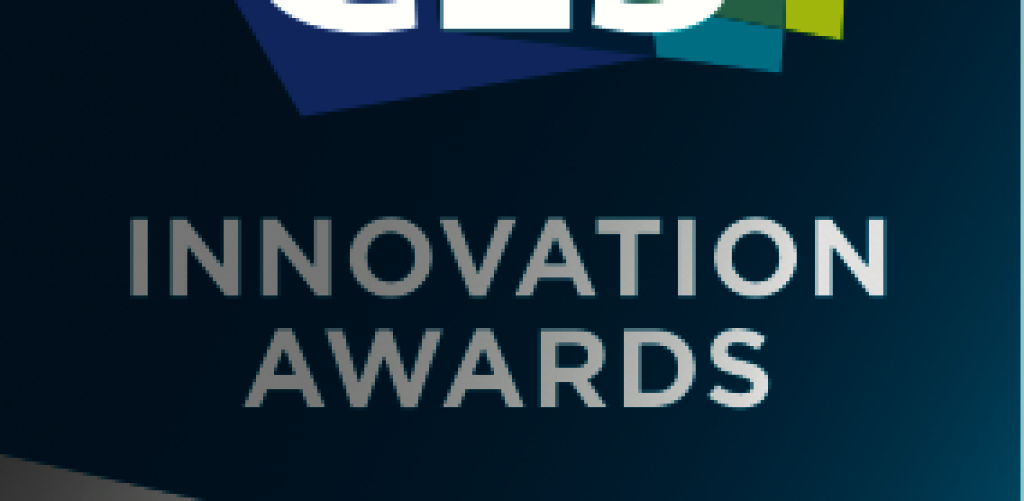 It's awards season, and Withings won't be going home empty handed. This year, we're proud to announce that we've been honored with three CES Innovation Awards for Activité and Home. For Activité, we've been awarded for innovation in two categories: "Fitness, Sport and Biotech" as well as "Wearable Technologies." For Home, we've been awarded for innovation in the "Smart Home" category.
The Consumer Electronics Show (CES) Innovation Awards honor the innovative designs and engineering of the most cutting edge products. This isn't Withings first time to the races. In fact, we've been recognized for our innovation for five consecutive years. Starting with the Smart Baby Monitor and Smart Kid Scale in the Health and Wellness category, we have since been awarded for the Smart Body Analyzer and Smart Sleep System Aura in the Health and Fitness category.
You can find Activité at a crossroads between luxury and technology. This premium watch is more than just a pretty face. Offered in two colors (black face, black leather and white face, brown leather) Activité has a built in accelerometer to track steps, swimming, running, and sleep. Pairing to your smartphone through Bluetooth Low Energy, the patented technology was named "Connected Movement" and comes as a revolution for the whole watch industry. Carefully crafted Swiss dials and the French calf leather luxury leather band exquisitely complement the unbreakable watch face composed of sapphire.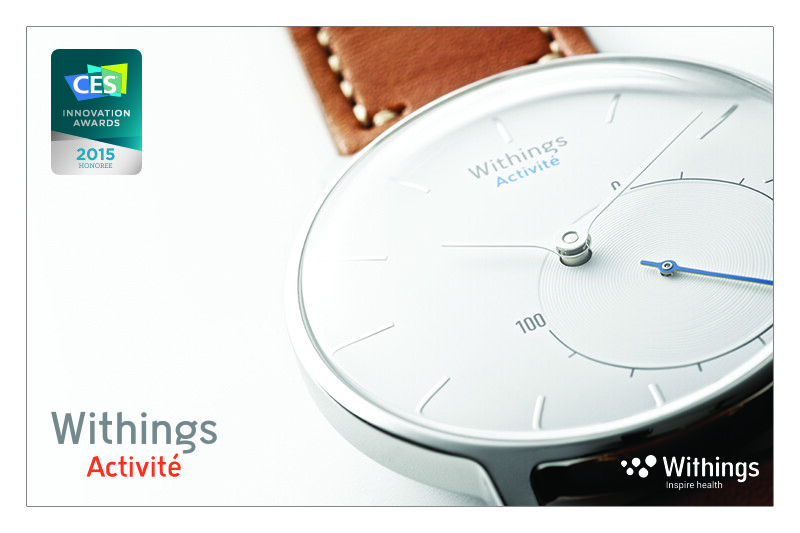 There's no place like home, and there's no connected product quite like the Withings Home. An HD camera with built in environmental sensors, Home's capabilities are unparalleled with the ability to measure Volatile Organic Compounds, air quality and temperature. Home offers a 135° wide angle, 5MP resolution, low latency, and digital tilt, pan, and zoom features. Home allows you to stay connected to your loved ones while making your home a healthier, safer place.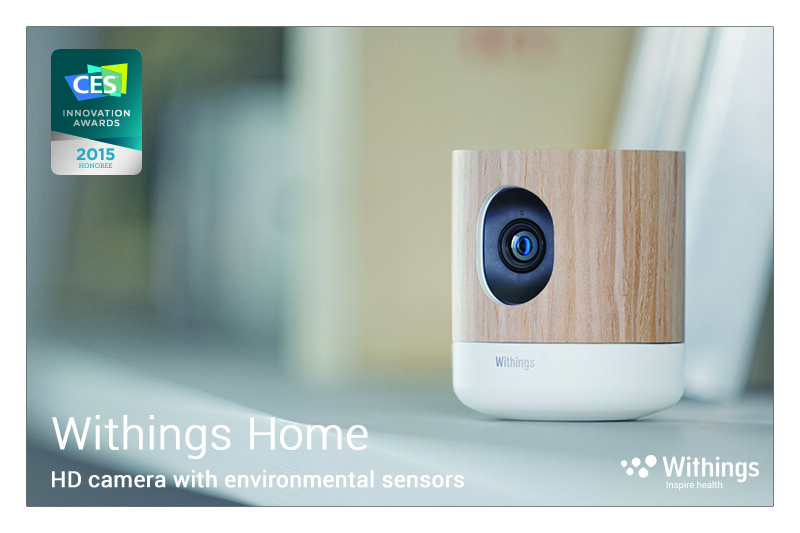 Activité and Home are currently on display at CES Unveiled NYC. The full range of Withings devices will be on display at CES International 2015 from January 6—9, in Las Vegas, Nevada.

Susie Felber
Susie is a writer, comedian, and producer who has worked in TV, film, theater, radio, video games, and online. As the daughter of a hard-working M.D., she's had a lifelong interest in health and is currently on a personal mission to "walk the walk" and get her writer's body in better shape.
View all articles