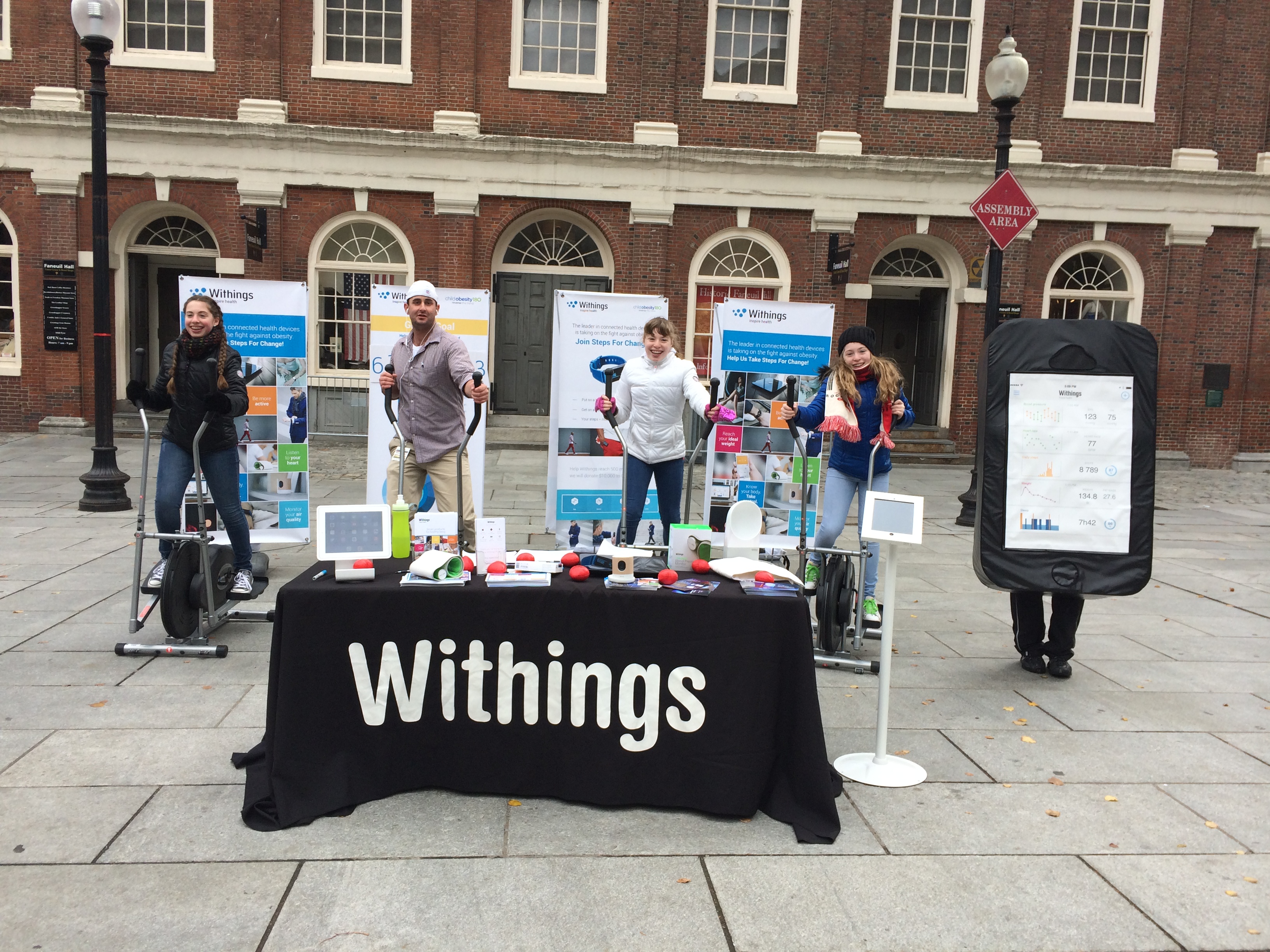 During the first week in November, Boston Convention Center became home to the 2014 annual ObesityWeek Conference, bringing together The Obesity Society (TOS) and American Society of Metabolic and Bariatric Surgery (ASMBS). Withings sponsored the pedometer activity challenge during the conference, which allowed us to share the capabilities of Pulse 02 with attendees. Doctors and researchers loved tracking their steps and shared with us their 10-mile morning runs and 3 mile after dinner walks. As our mission is to "inspire health," we wanted to bring the importance of the obesity epidemic outside of the conference walls.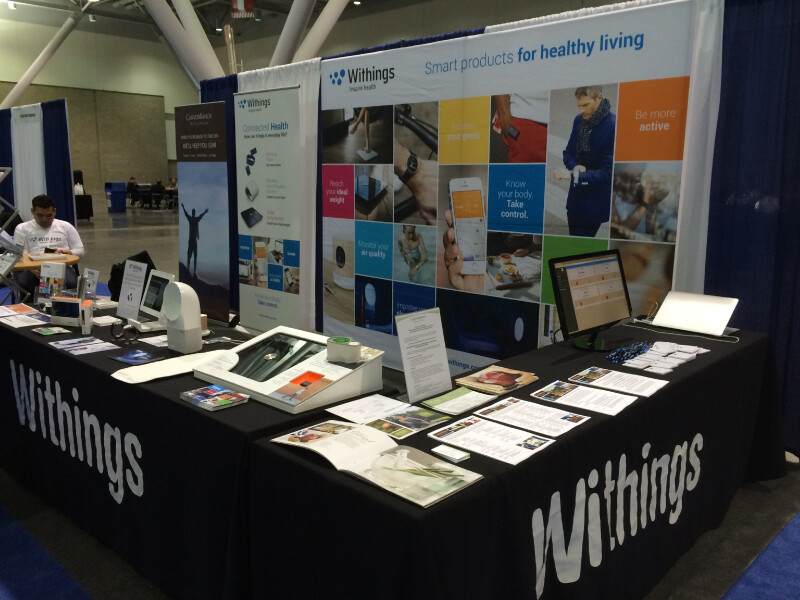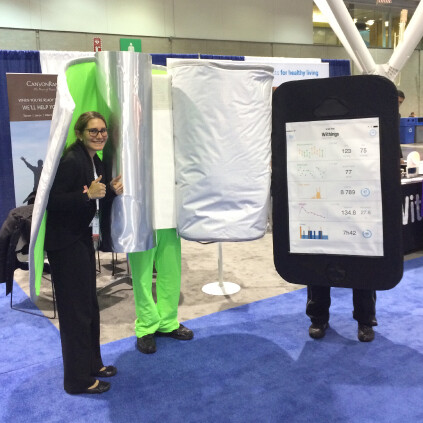 To support ChildObesity180, a leader in childhood obesity prevention, located at Tufts University Friedman School of Nutrition, we created the Steps For Change challenge. The challenge gave people the opportunity to have their daily steps contribute to a donation to ChildObesity180. New and existing Withings users could use their Pulse 02 or the in-app Health Mate activity tracking function to join the challenge. Over the course of the week, 2758 participants walked a collective 97,963,364 steps. This amounted to an average of 6750 steps per user per day. In a normal week, the average number of steps per user per day is only 5000 steps. Not only did this challenge help us to raise funds for obesity, but it also helped to inspire our users to increase their activity levels!

The challenge emphasized the importance of making healthy choices an everyday commitment. With the mentality that every single step counts, achieving the recommended activity goal of 10,000 steps per day is absolutely doable. Of course, it's best to start with smaller goals, increasing your number of steps by 500 or 1000 per day to make achieving a healthier lifestyle an accessible goal. Althought Withings didn't reach our total step goal for the challenge, we were still able to make a huge impact in obesity awareness and will be making our $10,000 donation to ChildObesity180.

On Friday, November 7, the Withings team staked out at Boston's historic Faneuil Hall to raise awareness for Steps For Change and the dangers of obesity. With four Stairmasters set up on site, passers-by had the opportunity to put on a Pulse 02, get on a Stairmaster, and have their steps contribute to our challenge goal. Even though the Boston winds were fierce, so was our dedication to challenging obesity! We had a great time engaging with the local community and would like to thank everyone who came out to support us. We were even able to get tour guides from the Freedom Trail Foundation to help us walk against obesity.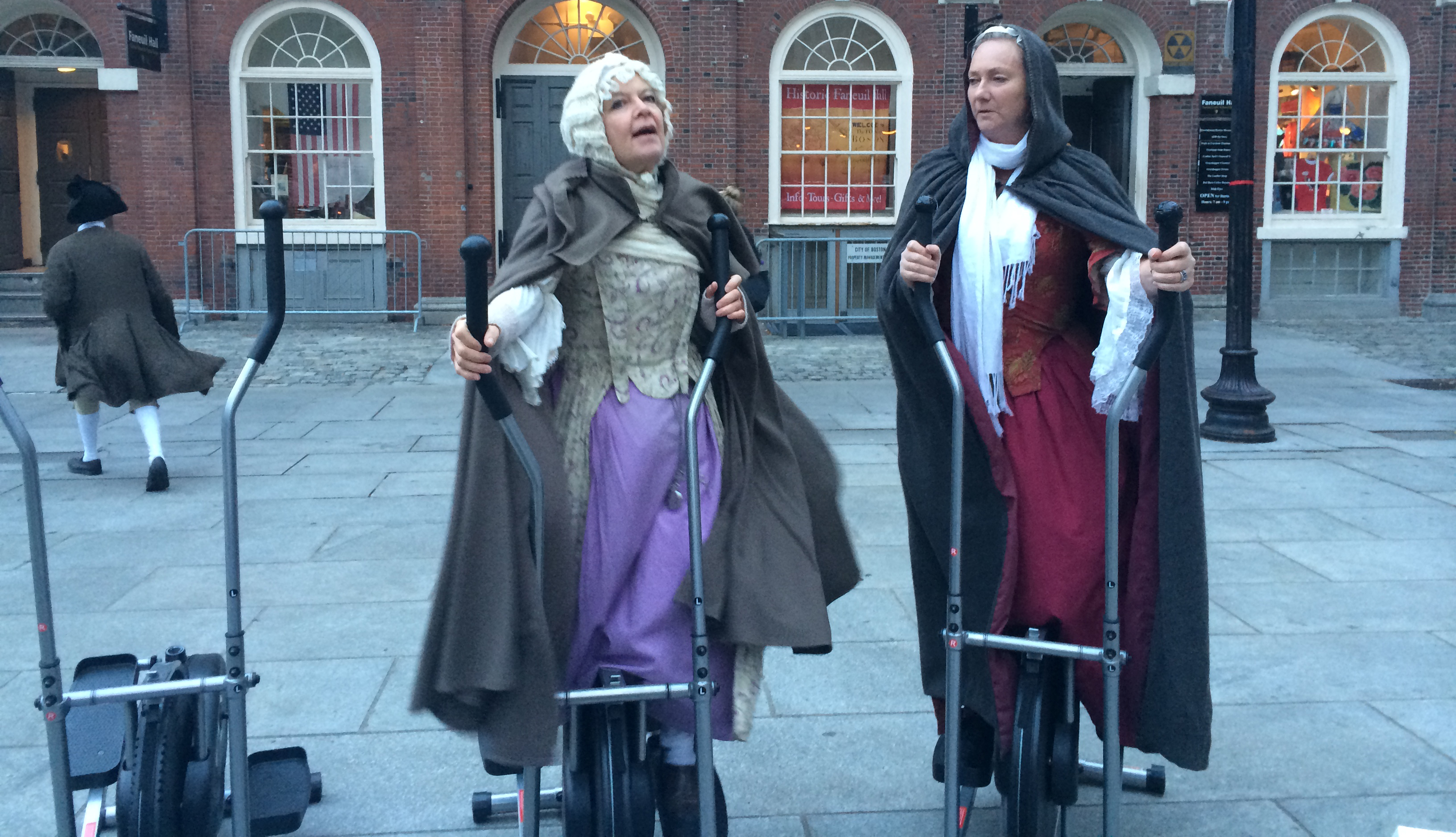 To all our Withingers who joined the Steps For Change challenge, we salute your hard work and appreciate your efforts in helping us to fight obesity!
What steps will you take to help inspire health for those around you?