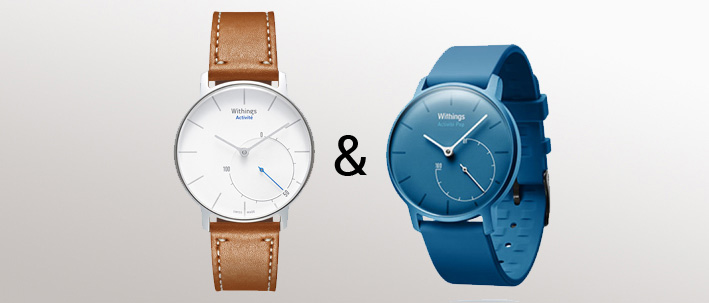 Now that the Withings Activité Pop has been unveiled at the 2015 International CES in Las Vegas (USA), let's consider the two connected watch models, side by side. So… What's different between the original Activité and the newly released Activité Pop? And what do these models have in common? Here's the deal!
Side by side comparison
While Withings Activité uses the finest materials and bears the famous Swiss Made label, the Withings Activité Pop  is all about keeping activity tracking fun and colorful. The price difference between these 2 models is due to the use of different materials and to the additional assembly costs of the Swiss Made Activité. Even at close range, not much separates Pop from its prestigious predecessor.
What's different between Activité and Activité Pop?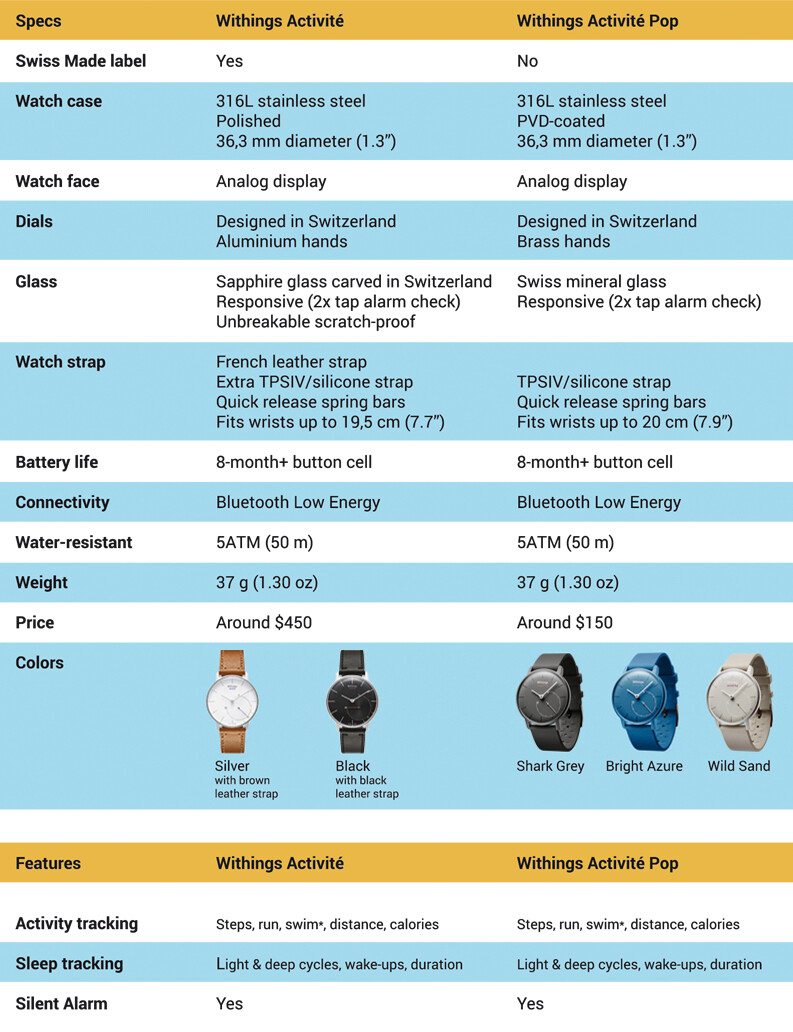 Which Withings activity tracking watch has the most features?
As far as features go, there are no differences whatsoever.  
And to wrap this up…
The fun only starts here! Additional colorful silicone watch straps for Activité Pop are coming soon! Stay tuned! Subscribe to this blog or to our Newsletter to be notified of the availability of these watch straps… You will be able to customize your Activité Pop. Which is your favorite combination among the examples shown below?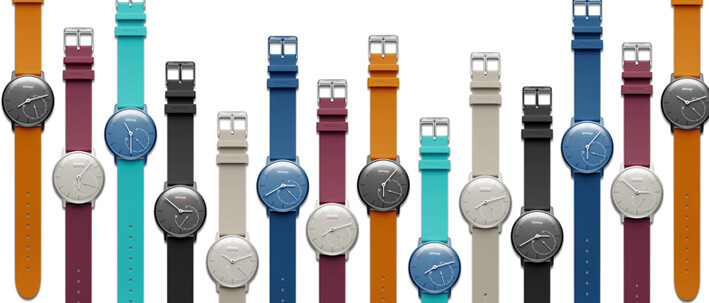 If you like Activité Pop, make sure you share your thoughts with us by using the #PopUpYourHealth hashtag on social networks. You never know who's listening… And what can happen!