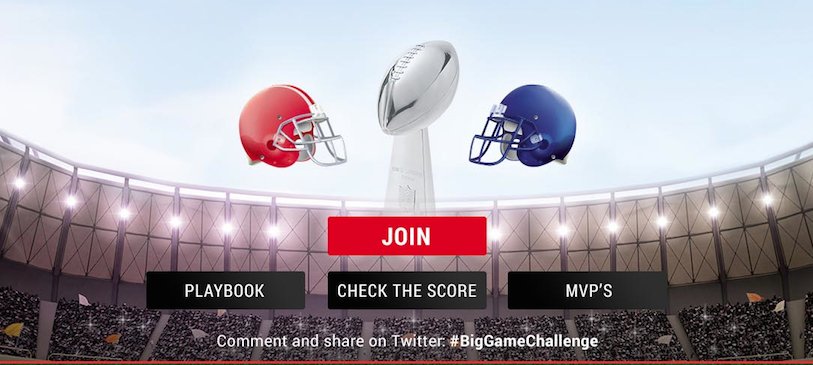 There are few events more highly anticipated than the Super Bowl. With chicken wings, friends, work pools, humorous commercials, and the good ole' game itself, there is something for everybody. Whether your team made it to the big game, or you're watching just for the fun of it, most American families will be glued to the TV on February 1st. We understand, and we're just excited as you are.

This year, we wanted to increase the sense of community and health involved in the Super Bowl. We're excited to announce the Big Game Challenge: a twelve-day activity challenge that will allow you to get in shape while supporting your favorite Super Bowl team. Sounds like a win-win, doesn't it?
The Playbook:
Equipment:

Anybody can join the challenge; all you need is a Withings account! You can use your Pulse, Pop, Activité, or Health Mate's in-app tracking option to join the challenge.

Time on the Clock:
Quarter 1–> January 21-January 23
Quarter 2–> January 24-January 26
Quarter 3–> January 27-January 29
Quarter 4–> January 30-February 1

Scoring:
Touchdown! 6 points
A touchdown will be scored when your team accumulates 5,000,000 steps.
Extra Point. 1 point
Each day, the team that has accumulated the most steps will score an extra point.

Trick Play:
Each quarter, the player that has accumulated the most steps will win a Withings Activité.
The interactive landing page will feature:
-A live updating football field
-An MVP podium

 

Join the #BigGameChallenge now
Remember, the more you share, the more fun it will be. Are you ready to tackle the Big Game Challenge?