We are pleased to announce that, following the latest Health Mate app update, Activité and Activité Pop are now compatible with Android devices.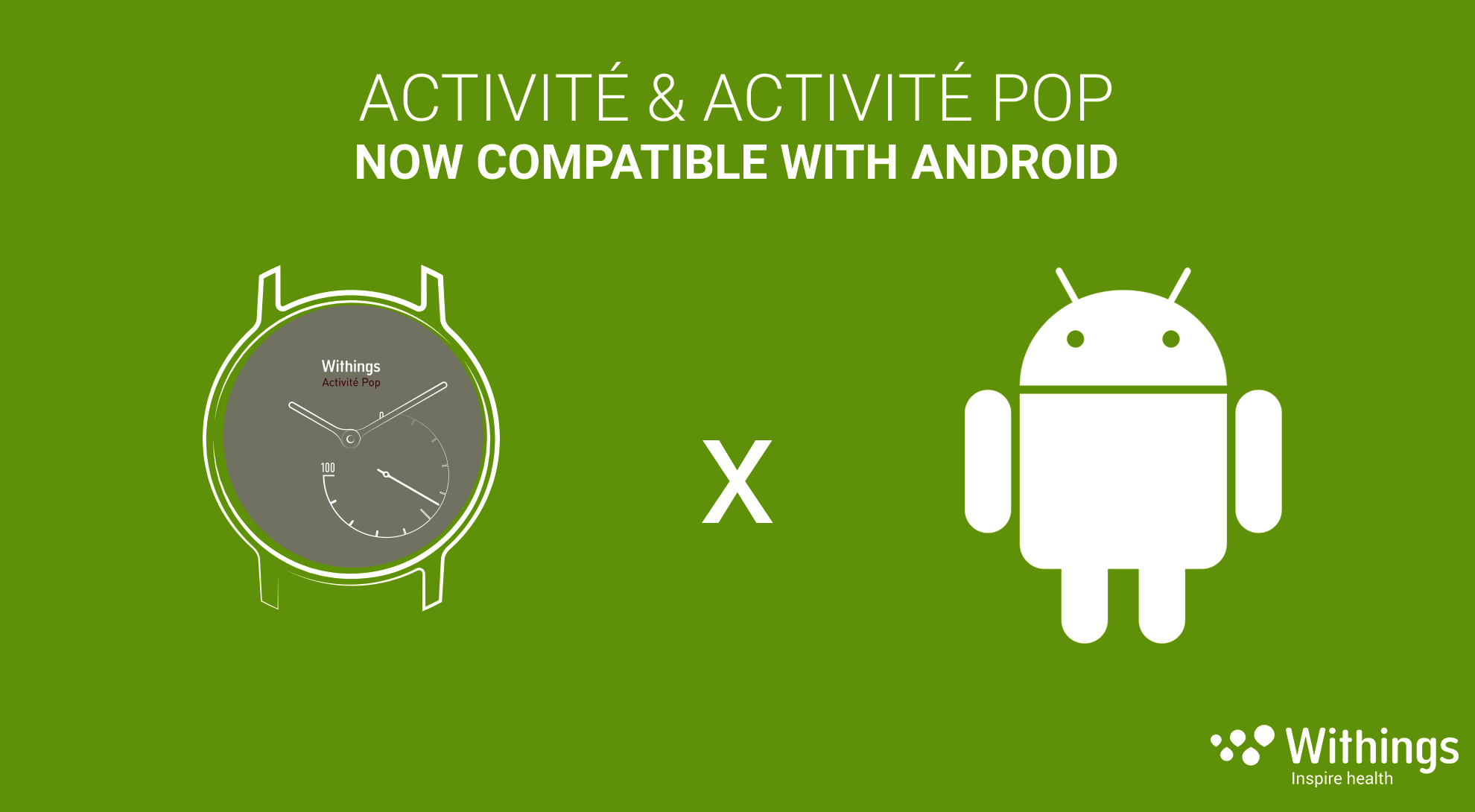 You might not have access to this new update yet, as we sometimes choose to gradually deploy our app updates with a specific process to increase the overall quality.
[Update] Activité and Activité Pop are now fully compatible with Android devices
• First, we made the update available to 20% of our Android users on March, 2nd.
• If things go smoothly, we will send the update to 50% of the community within the next 24 hours.
• Finally, after a few days, the update is pushed to all Android users.
Although we test our apps internally, we chose to implement this process to ensure that we don't leave any major bugs in the final version of the update.
We understand that the wait for the Android app compatible with Activité watches may have been frustrating for some of you. As an Android user, you are now a bit ahead on iOS users with background synchronization and customization of steps goal features that we decided to add first on Android to reward you for your patience. iOS users, be sure that it will also come soon ;-).
If you have any trouble installing your Activité or Activité Pop with our new app, don't hesitate to
contact our Support Team
. They will be happy to help you.