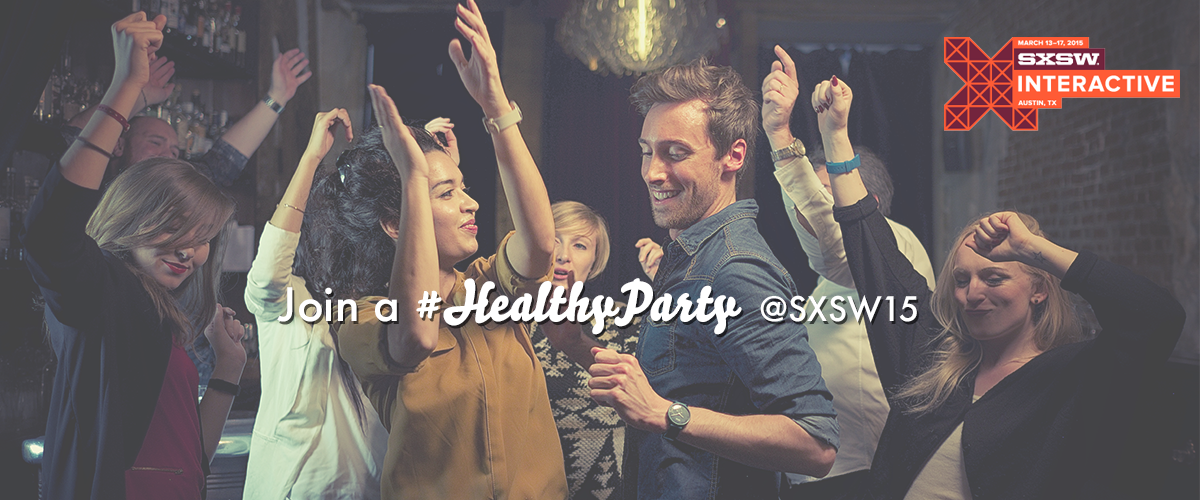 SXSW is a gathering of three festivals that come together in Austin, Texas. For two weeks technology and music take over the streets of Austin to provide an interactive experience unlike any other. This year, Withings is proud to be participating in some of the events, reminding attendees that health can be a key element in the midst of all the fun.
First up, we have the Activité Pop Dance Class:
Is your loneliness killing you? Are you missing the pop music from the good ol' days? Join us for morning Activité Pop dance classes and learn all the moves to Britney Spears' hit song "Oops! I Did It Again." Use the Withings Activité Pop to track your moves as you learn to dance to some of the top 90's pop songs.
When:
Sunday March 15, 9:30AM-10:30AM
Monday March 16, 9:30AM-10:30AM
Where:
W Hotel, 200 Lavaca Street, Austin, Texas 78701
Spots are limited so RSVP to: POPSXSW@Withings.com
Mashable House Silent Disco
The line for the Mashable House will stretch around the corner, but Withings will be there to make it worth your while. Want to burn some extra calories while you wait to get in? The Withings street team will be handing out Activité Pops, iPods and headphones to create a silent disco experience.
Our street teams will also be creating a similar experience inside, but with a slightly more competitive edge. We will be hosting a contest to see who can do the most number of steps inside the Mashable House. Step up your game for the chance to win an Activité Pop!
When:
Friday March 13, 12:00PM-5:00PM
Saturday March 14, 12:00PM-5:00PM
Sunday March 15, 12:00PM-5:00PM
Where:
305 E 5
th
St, Austin, TX 78701
Health and MedTech Expo
MedTech will provide the opportunity to learn from leading experts in the health and medtech industry and hear announcements about new ways for the SXSW Interactive community to get involved.
Dates: March 16-17, 2015
Hours: 11:00AM-6:00PM
Location: 2nd Floor Exhibition Hall, JW Marriott Hotel
Booth #300
Hear from Withings on the future of connected health:
Future of Health Tech: Devices that Go Beyond Tracking
Monday, March 16
th
5:00PM-6:00PM
Learn how devices will move from just tracking to learning users' habits and providing insights, ultimately guiding them to live a healthier lifestyle.
Afternoon of Connected Home and Healthcare with Silicon Labs
Friday, March 13th
3:00 PM- 5:00 PM  
Be sure to be on the lookout for Withings street teams for the chance to earn Withings swag and dance to 90's Pop hits! Wherever you may find yourself this year at SXSW, remember to make health a part of the fun.