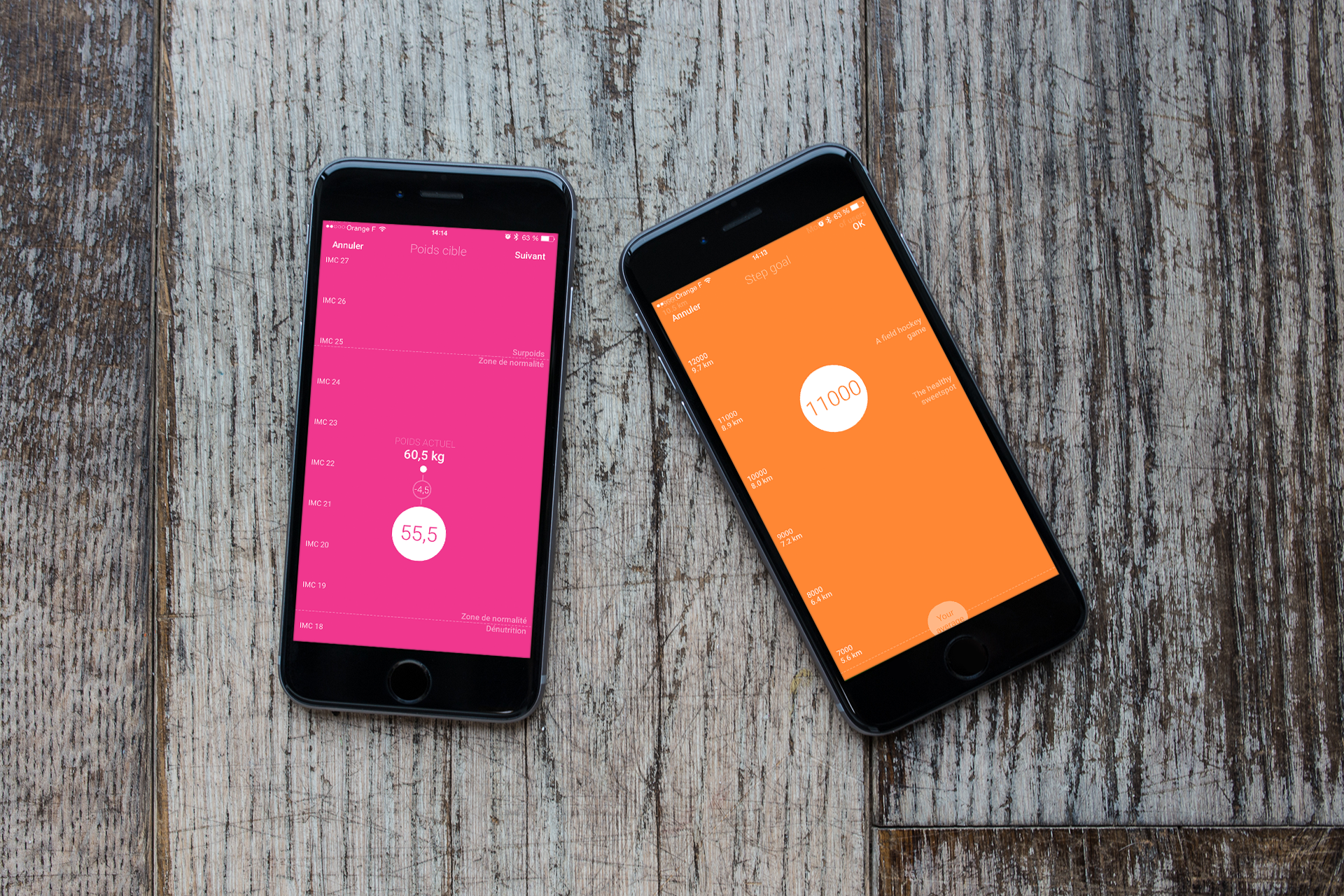 We're thrilled to announce that the newest version of our Health Mate app is now available on the App Store.
Reach Your Goals
The best way to achieve the daily-recommended goal of 10,000 steps per day is gradually. In this update, we have improved the experience of reaching your target weight, and added a feature to allow you to customize your step goal, to help you reach healthy numbers at your own pace.
Better Communication
The friendly exchanges on your leaderboard just got better. In addition to the cheer and taunt features, you can now exchange messages with your friends through the leaderboard. A little friendly banter could be just the spark they need to get moving!
iPhone 6 Experience
We've enhanced the experience to better fit the larger screens so you can enjoy your weight graphs and activity charts in the highest quality.
Let it Sync
We have exciting news for owners of Activité and Activité Pop. Your watch will now synchronize automatically, even if your app is running in the background.
Rise and Shine
With a highly customizable alarm feature for our Activité watches and Aura, you can set different wake up times for different days of the week.
We heart the Aura
In the new update, your Aura will be able to track your heart rate all night long. In the morning, you can view this data to help you analyze your sleep on a whole new level.
Beat the Bugs
We've done a full sweep to rid our app of the tiniest of bugs to improve your overall user experience.
Do you love Health Mate 2.5 already? Let us know!