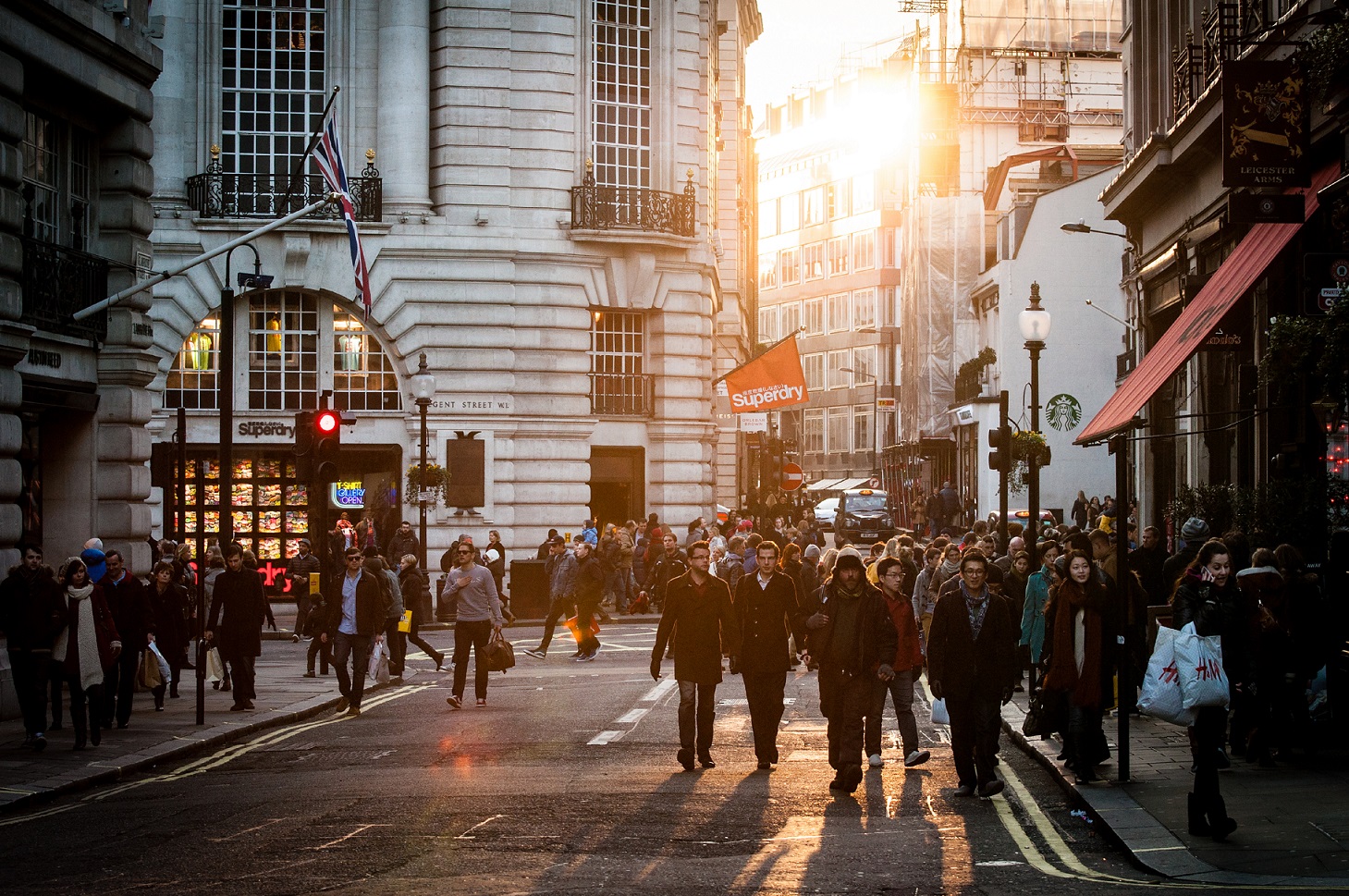 We've analyzed the impact that age and the country you live in have on activity levels. What does your city say about your step count?
Using the data from our range of activity trackers, we're able to study different lifestyle habits and activity levels amongst different groups. We've seen that the number of steps people take vary between different countries and age populations. In this article, we're excited to explore the differences in activity levels across multiple cities.
Certain cities are more active than others
After conducting an analysis of activity levels in nine major cities, we learned:
-Moscow clocks in with the highest number of steps during the workweek with 7, 610 average steps. Madrid is a close second reporting 7,512 steps per day.
-Madrid and Moscow are both well known for their exciting night life scenes. This is a possible explanation for increased activity levels. We will examine this further in the graphs below.
-London and Paris are the third and fourth most active cities falling within 69 steps of one another.
-Of these nine cities, only two walked less than 7,000 steps per day: Chicago and San Francisco.
[raw]
[/raw]
Different behavior habits in US cities
-We observed that San Francisco gets up earlier than Chicago and New York.
-True to its name as the city that never sleeps, we see that New York is the last of these three US cities to go to bed.
-In San Francisco, activity levels are fairly constant throughout the day
-Chicago shows the lowest activity levels during the day.
[raw]
[/raw]
Different behavior habits globally
-In comparison to cities in other countries, US cities are much more in sync when it comes to daily activity patterns.
-In Moscow, people are most active between 6 and 8pm. We also observe that they are the city that goes to bed the latest.
-We see that people in Madrid are most active between 11am and 1pm and between 7pm and 8pm.
-As mentioned earlier, Moscow and Madrid have popular night life scenes. At 7pm their average step count is significantly higher than some of the other cities. When people go out for dinner or drinks after work, they will clock in more steps than they would if they went straight home.
-Paris is the last city to get up and we see a peak in activity between 12pm and 1pm.
-Unlike most cities which experience one or two activity peaks, Tokyo shows three activity level peaks throughout the day. The first peak occurs at 8am, then at 12pm and finally at 6pm.
What do you think of this data? Do you live in one of these cities and have some insights to share with us that could explain these peaks and valleys in activity levels? Let us know!
[raw]
[/raw]
About the data
This study was conducted with a panel of Withings users. Withings guarantees the confidentiality of personal data and protects the privacy of all its users. Therefore, all data used for this study was rigorously anonymized and aggregated.
[raw]
[/raw]