It was Howard O'Berry's first marathon and at mile 18 his Nike+ app failed, he'd been using it to help him train for months. After minor panic, he looked down and then finished his race right on pace thanks to his Activité.
It was a marathon he never even expected to run. New Years resolutions come and go, most not stuck to, but for Howard he chose a different approach this year. Instead of promising himself to do something, he chose to make a promise NOT to do something, running. But that didn't stick either.
After 15 years in the Navy, Howard O'Berry, has been on runs all over the world, "When you're deployed all you can do is run. Run and do pushups and sit-ups," stated Howard. But after deployments were over and he was still in the Navy as an Information Professional Officer, running wasn't satisfying because there was no purpose. Until one day Howard saw a sign for the Virginia Beach Marathon and something clicked. He signed up for the marathon and had a purpose to run again.
Howard had been using his Activité for months to help track his daily steps, after several other activity trackers failed him. "Being in the Navy, I can't use most smart devices but since you can't tell it's a smart device, I get to wear my Activité everyday," stated Howard. A smart watch with sleek design was just what he had been looking for.
Finishing this marathon at 4:59:00, Howard thought he would be done with marathons and running all together, "my goal was just to run one and go back to my original resolution, but I think I can improve my time, so now have to do another one!"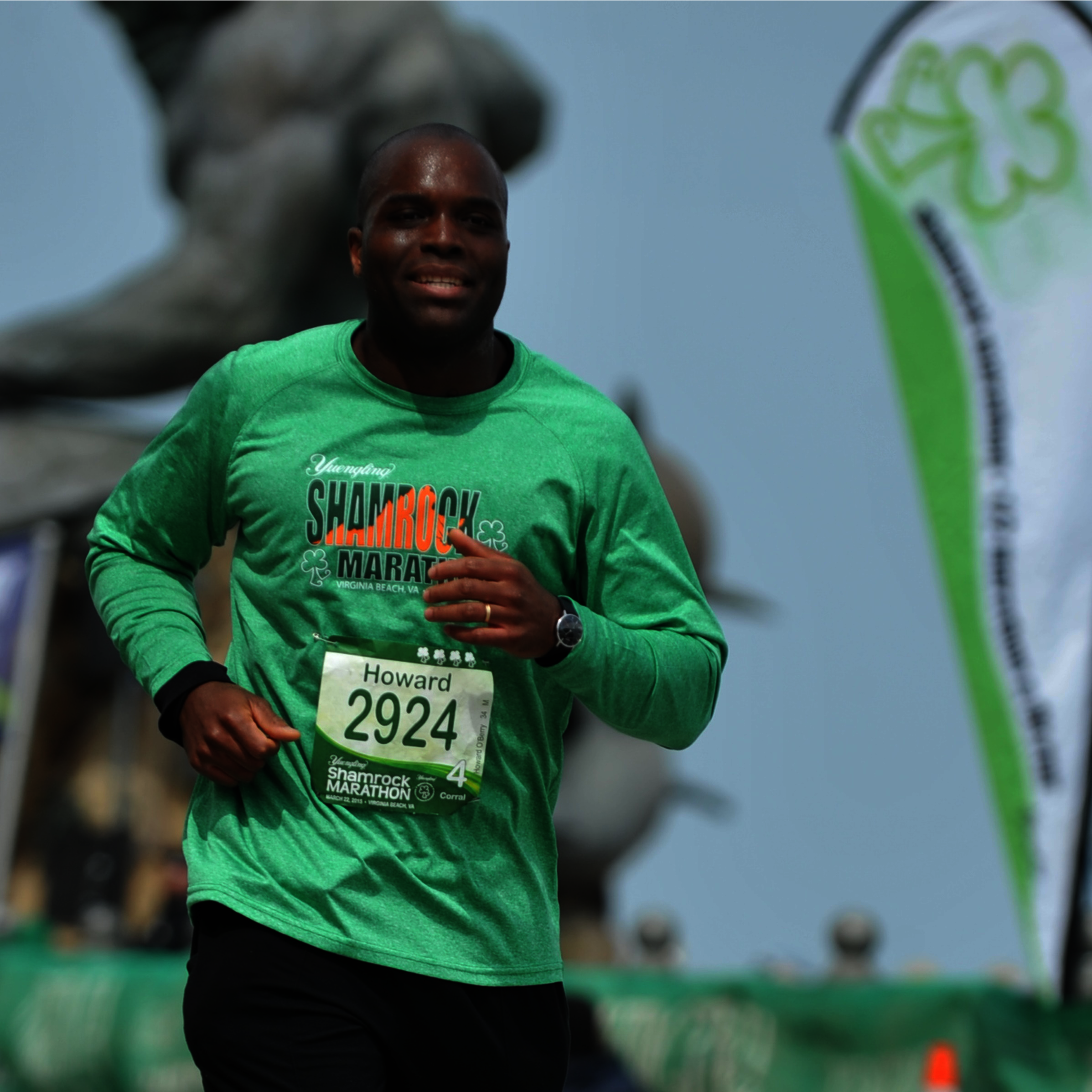 Keeping track of his training Howard loves using his Activité to track his steps around the office, on his training runs, and even to count his steps on the basketball court. With one under his belt, he's got his sights set on the Rock n' Roll Marathon in Virginia Beach in September.
We're looking forward to seeing you break your record Howard!
Follow Howard's journey on Twitter
@ob81