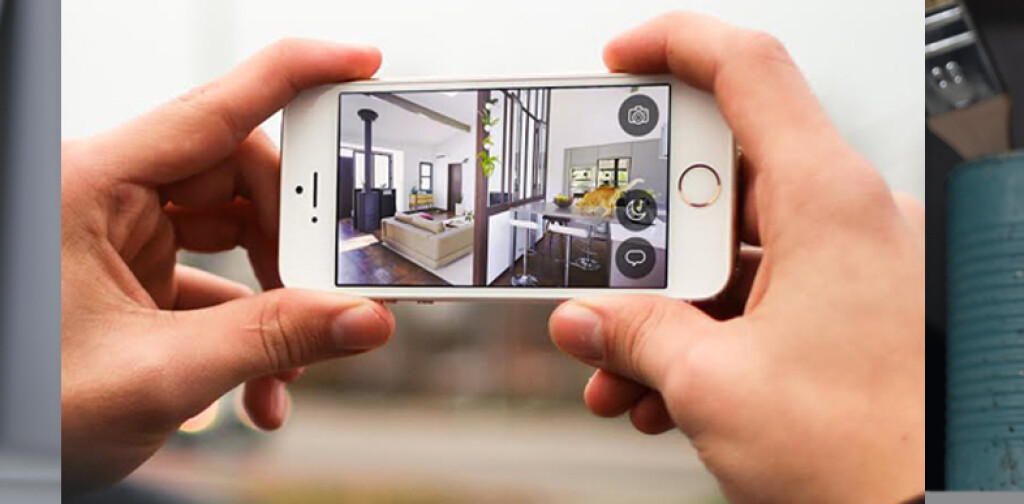 Whether you want to place multiple Home units around your house... Equip each of your homes with smart security systems... Monitor your store to protect against theft...
Please note that the Withings Home works as a stand alone unit, but can also be used in a series to provide a complete system of surveillance for remote monitoring. After installation, all it takes is a few taps on your smartphone to switch from one camera view to the next.
Small in size, big in its technologies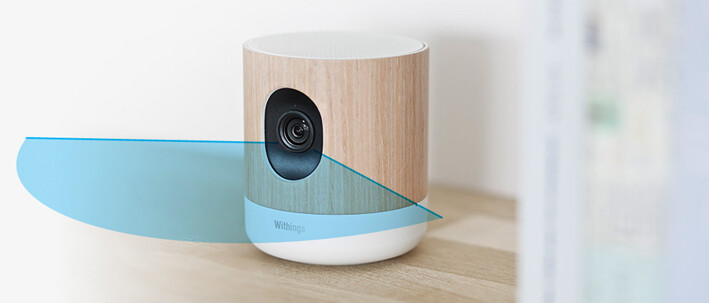 With its wide angle of 135 °, one of the largest fields of vision on the market, the Withings Home is able to see a large part of the room in which it is placed. The image captured by the lens is automatically adjusted to offer you the clearest possible picture quality, making it feel as though you were in the room!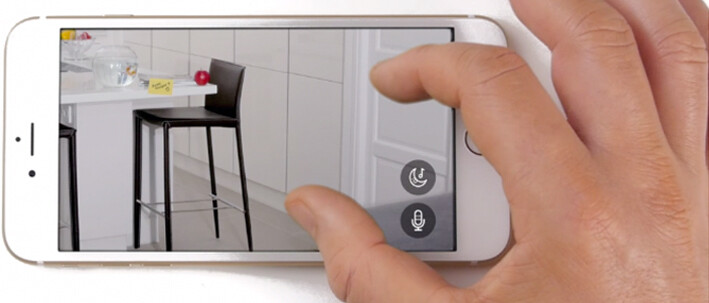 With the ability to zoom in up to 12 times in the HD video stream, the Withings Home can offer in one device what some competitors need multiple cameras to achieve.
Use the patented technology of the touch ePTZ to zoom in from your smartphone with the same two finger motion you would use to enlarge a photo. Immediately after a pan or zoom, Home improves the picture quality (Auto Enhancement) to capture all the details.
Equipped with an IR mechanical filter that allows Home to switch to "Night Vision" mode when the light decreases, this security camera promises to offer the best quality of monitoring all day and night.
A high-end video quality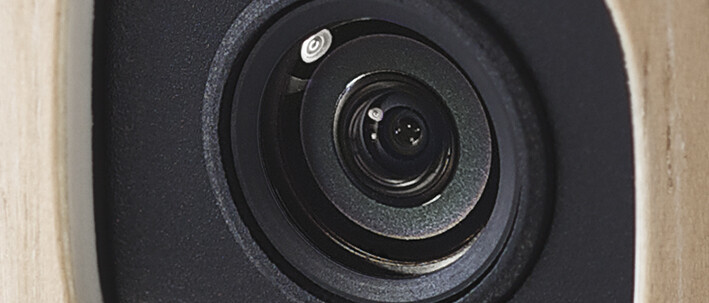 Discover the 10 technical specifications which place the Withings Home over the competition.
The customizable alerts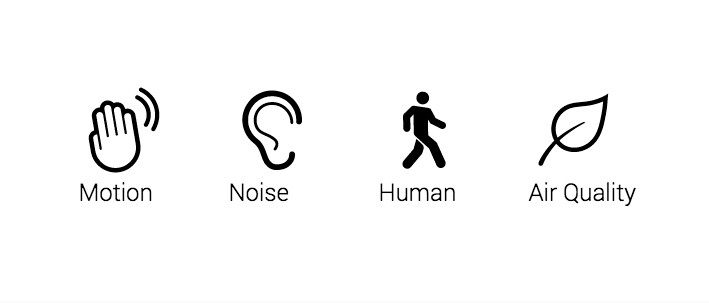 These are set for you to define, and you can have different parameters regarding noise, movement and air quality sensing, for each of your Home units. Set the sensitivities for detection and alert thresholds to only receive the notifications that matter most to you.
From recording events…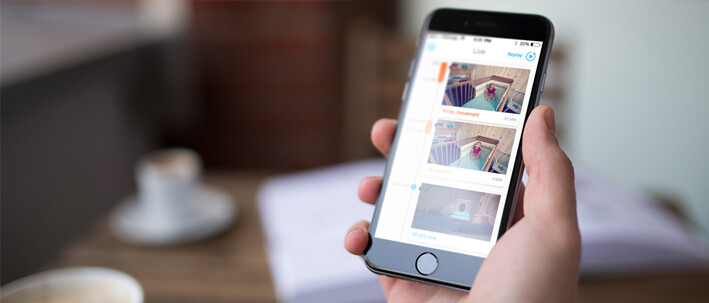 The Home Diary, which is available in the app, is a logbook in which the different events detected by the Withings Home (motion, noise, pollution peaks, human presence) are recorded chronologically in the form of a 5 second animated sequences and a photo. By scrolling through the Home Diary you can go back in time to view key moments, and download the most interesting files from the past 48 hours.
Note that this feature does not require a subscription: Home comes equipped with the Diary at no extra cost. The same is true of the time-lapse summary, an ultra fast one minute video showing the past 24 hours of video history.
In additional to the functional use of the time-lapse feature, it can be a fun way to keep track of memorable events – be it a product launch in your shop or your company's Christmas Party.
To continuous recording options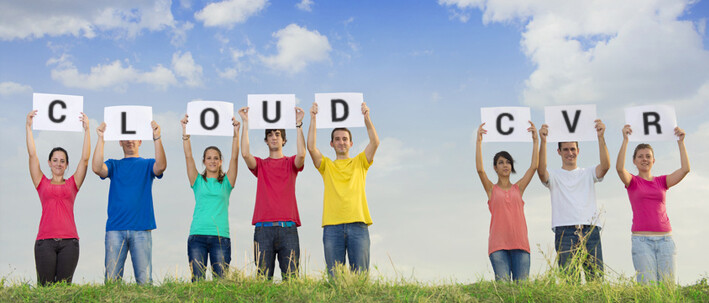 Looking for even more storage and continuous monitoring? Withings is happy to offer Cloud Video Recording plans (CVR) to comply with your specific needs. We are able to offer both 7 and 14 day continuous recording plans with unlimited access to video history for these periods.
Discover more about our CVR options on the Home product page.
All your cameras in the app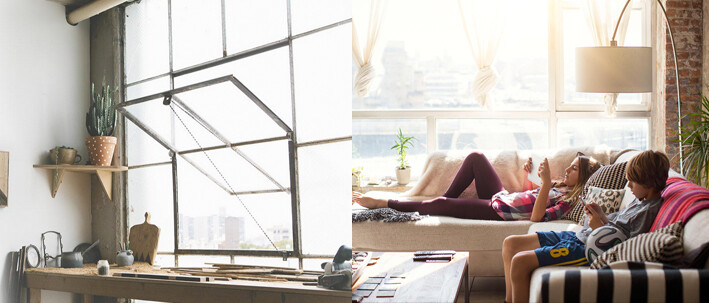 Planning on using more than one unit of Home? No problem! Install the units one by one and once they are ready, you can move between the different views with just a few taps on your smartphone or tablet. Similarly, you can access your the view from your Withings Home onseveral mobile devices (smartphone / tablet). Left your tablet at home? You can still check up on the status of your family right from your smartphone.
Discover our bundle offers for the Withings Home.
The first IP camera that monitors the air quality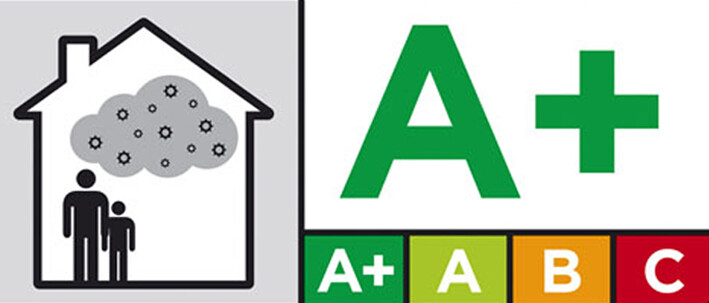 In addition to motion and noise detection, and noise, Home has a Volatile Organic Compounds sensor to control indoor pollution. If the concentration of chemicals in your home environment exceeds the maximum recommended threshold, Home will send an automatic and immediate alert to your smartphone so you can take actions to improve the air quality.
What everyday actions degrade indoor air quality?
Discover the Withings Home app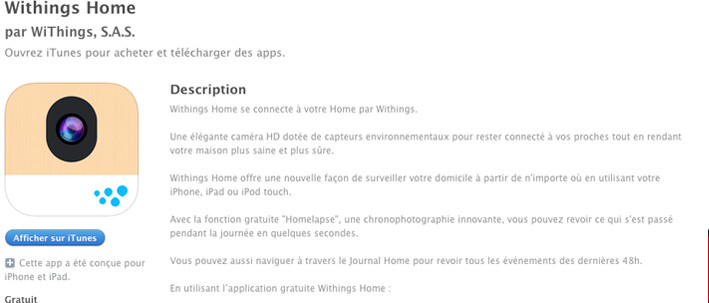 Click here or on the image above.
Withings
At Withings, we make a range of products that empower people to make the right decisions for their health. Our award-winning connected devices are known for personalization, cutting-edge design, and ease of use, allowing anyone to measure, monitor, and track what matters via seamless connection to the free Health Mate app available for iOS & Android.
View all articles