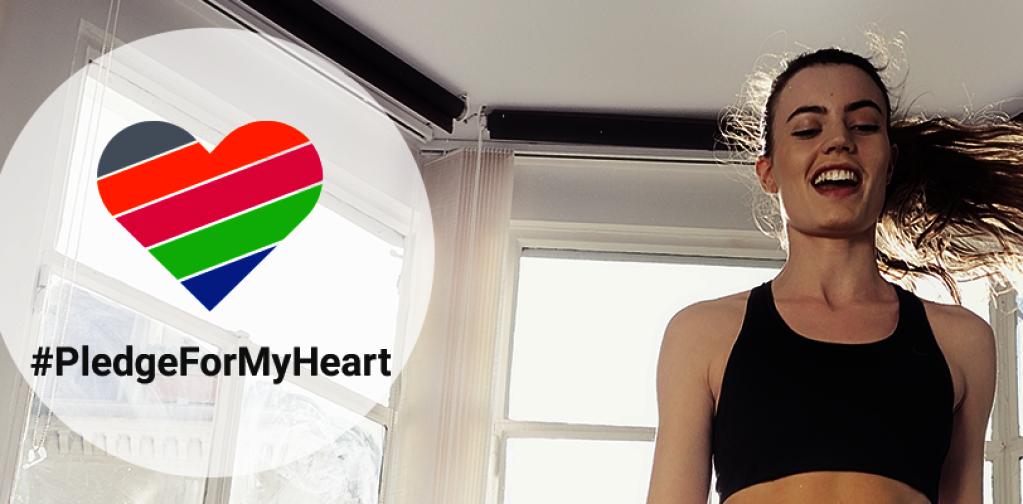 Quit playing games with your heart and pledge for it instead! Join us on May 7th for the National Day of Action to get heart healthy and increase awareness about the dangers of high blood pressure.
Join #PledgeForMyHeart by following this 3-step process!
For one week, from May 7 until May 13, you'll get daily motivation tips in the Health Mate app to help you fulfill one of the 5 following pledges:
Activity: Walk 10,000+ steps each day
Heart: Measure your blood pressure everyday
Stress: Meditate, practice yoga, journal, or take the #PositivelyHealthy challenge
Sleep: Sleep for 7-9 hours each night
Food: Do not add salt to your food or consume alcohol
To learn more about Withings' actions for BP Month, click here.

Susie Felber
Susie is a writer, comedian, and producer who has worked in TV, film, theater, radio, video games, and online. As the daughter of a hard-working M.D., she's had a lifelong interest in health and is currently on a personal mission to "walk the walk" and get her writer's body in better shape.
View all articles