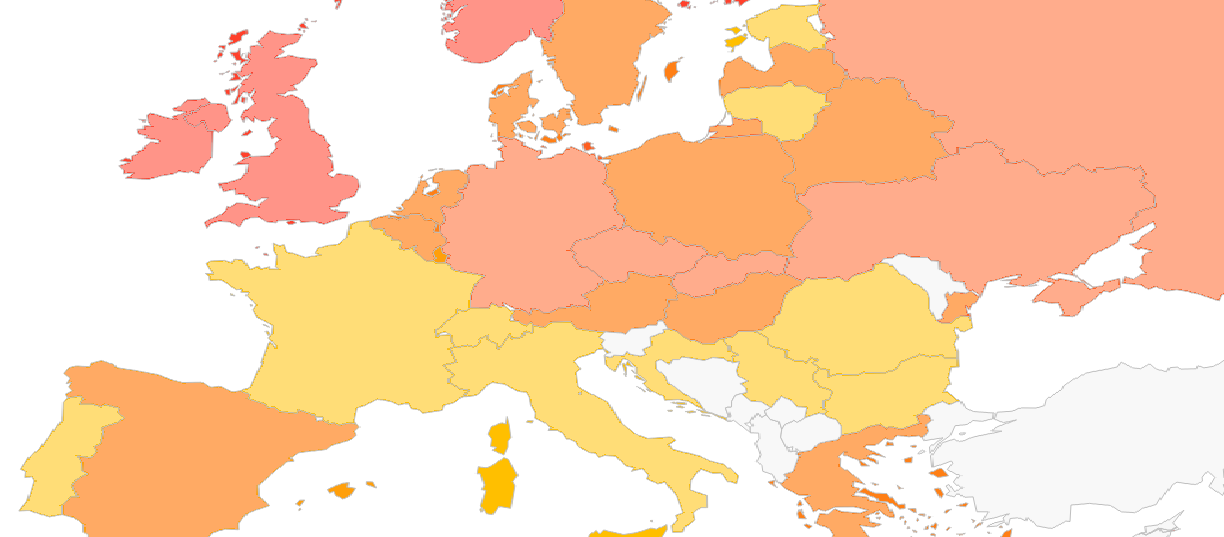 This Saturday (May 23rd) is the European Obesity Day, a day to increase awareness of this major public health issue. Withings participates in this movement and unveils the European map of obesity.
[raw]



[/raw]

A higher prevalence of obesity in Northern and Eastern Europe
United Kingdom, Iceland and Scandinavian countries, except for Sweden, are in the group of the countries most concerned with overweight and obesity issues. Is it because of the climate or due to eating habits? Some of them are among the wealthiest countries.
With a prevalence of overweight or obesity of 63% and 57% respectively, Iceland and Ireland are the two countries where the issue is most frequent.
While Southern and Western countries have lower rates
On the contrary, the Iberian peninsula, France, Italy, and some other South-East European countries (Romania, Bulgaria, Croatia) are less impacted by overweight and obesity issues. With 42% and 45% respectively, Latvia and Italy are the top two countries where the prevalence is the lowest.
About the data
Withings guarantees the confidentiality of personal data and protects the privacy of its users. Therefore, all data used in this study were rigorously aggregated and anonymized.
[raw]
[/raw]