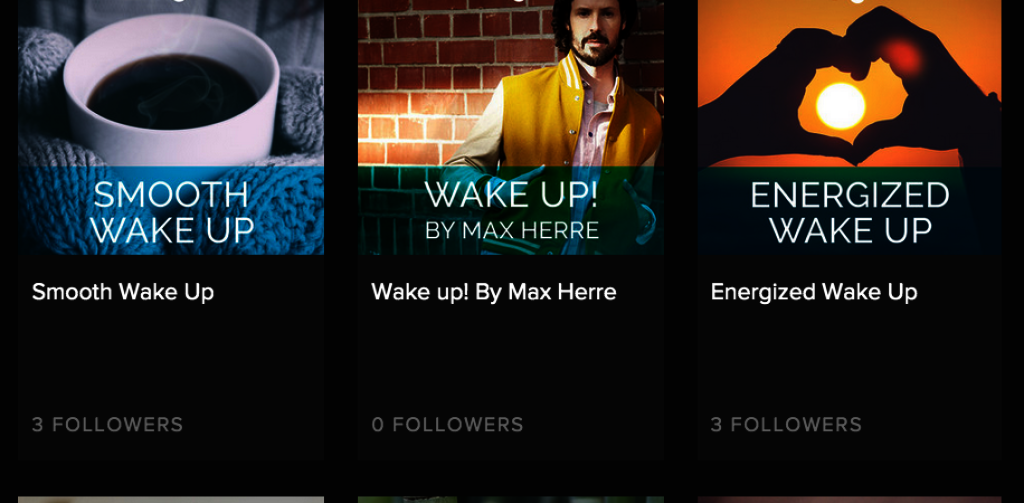 The Withings Aura just got a fresh new update and is now the first alarm clock to offer Spotify Connect. Read on to find out what this advance means for you.

Wake up to the light you need and the music you love…
We're proud to be partnering with Spotify to offer you all your favorite music, to make waking up something you look forward to every day.
Don't have Spotify premium yet? Not to worry. The Withings Aura can also stream over 20,000 web radio stations, offering nearly unlimited choice for music lovers.
Withings on Spotify
You lead a busy life, so curating the perfect wake up playlist may not be on your agenda. Let us help you out. Thanks to our friends at Spotify, we've created an official account with awesome playlists for the smoothest wake up and the most relaxing sleep. Check it out now right here: Withings on Spotify.
Follow Withings on Spotify

Variety is the spice of life, and we want to keep your mornings fresh. Check in frequently to our Spotify account for regularly updated playlists.
The best part? By the end of the year, we'll be releasing a firmware update that will enable the Aura to be able to recommend a personalized set of songs to give you the best possible wake up and sleep experience imaginable. Playlist suggestions will combine the user's musical tastes and a song's ability to help users fall asleep or hop out of bed, based on aggregated data from Aura users worldwide.
Lights, Aura, Action
New to the Aura? It's much more than a connected alarm clock. In addition to the incredible new musical streaming options, the Withings Aura excels by offering scientifically-validated light programs for the fastest sleep time and the smoothest wake up. When you start a sleep program, the Aura will emit a sunset simulation – a melatonin-producing red light to help your body fall asleep faster. In the morning, the Aura provides a sunrise simulation via a progressive blue light that helps inhibit melatonin production.
Sense and Sensibility
The Aura Connected Alarm Clock Wake-up Light and Sound System can be easily paired with a Sleep Sensor that uses heart rate, respiratory rate, and motion detection to analyze sleep cycles.  Adding this sensor to your Connected Alarm Clock creates what we call the Total Sleep System, offering a comprehensive look at your nights and a specialized alarm to wake you at the best time of your sleep cycle.
Note: Spotify Premium account is necessary to enjoy the Spotify Connect feature. Don't have Spotify premium yet?  Trial offer available at spotify.com/premium

Susie Felber
Susie is a writer, comedian, and producer who has worked in TV, film, theater, radio, video games, and online. As the daughter of a hard-working M.D., she's had a lifelong interest in health and is currently on a personal mission to "walk the walk" and get her writer's body in better shape.
View all articles