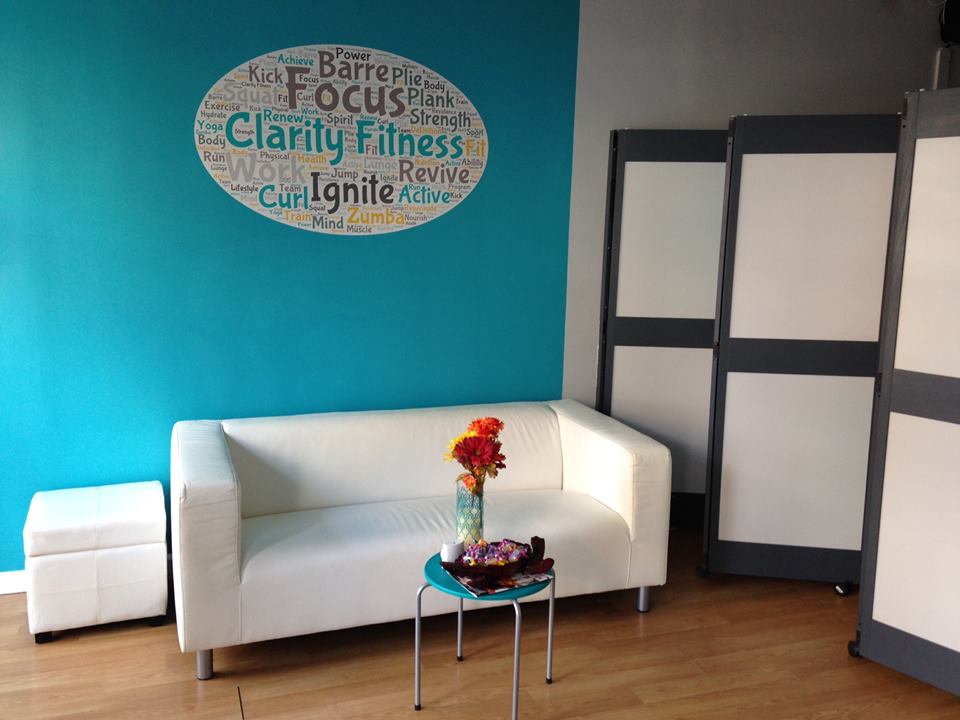 Many people dream of leaving their jobs to become their own boss, but very few actually do it. And for people who are passionate about health and fitness, unchaining from the office desk is even more appealing. We talked to someone who took the plunge to see if she could give us all a healthy boost of entrepreneurial inspiration.
After 15 years managing and teaching class programming for some of New York City's largest fitness organizations, Melissa Morin, pictured, left the corporate world to open her own brick and mortar fitness destination. In October 2014, her dream came true in the form of Clarity Fitness, a boutique group studio just outside Manhattan in Union City, NJ.
Read on to get the scoop on her challenges, highlights, and more from the perspective of someone who now needs to sweat the business details as much as she sweats in class.
Withings: Why did you open your own studio?  
Morin:  I hold a BS in Nutrition and an MS in Exercise Physiology. After almost 15 years of corporate experience, I realized I was slowly removed from the essence of my field – helping people.  I no longer wanted to spend long hours in an office building, managing spreadsheets and staying "behind the scenes."  I longed to be back out in front of members, clients, and people who needed me.  I also wanted to create something that my husband and I could work on together.  Teno, my husband, is very much into fitness and health, and loves interacting with the clients too.  It was a big leap of faith to leave my job and invest most of my savings into Clarity Fitness.  Most importantly, after almost 10 years of living in the Union City/Weehawken NJ area, I noticed a big need for this type of business.  With all of the boutique fitness studios in the Hoboken or NYC area, we needed something that was easy-access (walking distance), affordable, and effective!
How long did it take you to find the space and open the studio?  
Surprisingly it took me only a few months.  The space was a barber shop – which is now down the block.  I walked in one day when I noticed they were moving spaces.  In less than a week, the owner was drafting a lease for me.  It was the scariest yet most exciting week of my life!
Who helped you along the way? What did they do?  
My father and my husband have been the biggest help through this journey.  I'm lucky to have an extremely talented and creative father who happens to be a builder of custom furniture.  I have him to thank for my fold-out wall, front desk, barres, and basically every intricate detail of the studio.  My husband, Teno, has supported me from day one, and spends a lot of time and energy helping me manage and promote the studio.   I also can't forget my sweet mother; she has also been my biggest fan, in pretty much everything I've done.  She came up one night to surprise me — and take her first cf Barre class — at the studio.  She drove 1.5 hours for an Monday 8pm class, and she rocked it!
"I longed to be back out in front of members, clients, and people who needed me."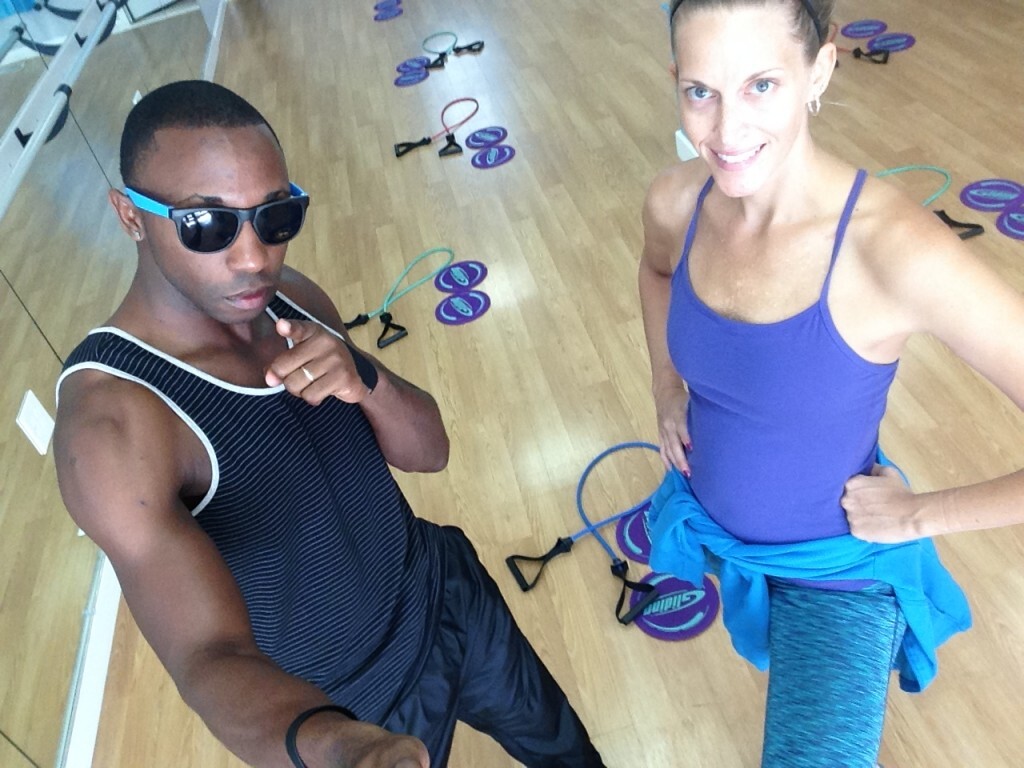 What do you consider to be your strength vs. someone going to SoulCycle or Crunch or any other big chain?
Well, first and most important, I have 5 formats – Zumba, Cycling, Barre, HIIT (interval training), and Fusion (Yoga, Pilates, Strength).  Changing your routine is necessary to produce physical change.  Our clients can get a bit of everything at Clarity Fitness, unlike other studios which only offer 1-2 formats.  We also offer a cold eucalyptus towel at the end of every class.  As simple as it sounds, our clients LOVE them.  It's so soothing and relaxing after a good sweat.
What have been the biggest challenges you've faced?
I think any small business owner goes through challenges their first year.  A good day or week feels AMAZING, and a bad week can put you at the lowest of lows.  Getting through our first summer was a big challenge.  Most fitness businesses drop off significantly during the summer, and we worked hard to prepare for it.
What has been the most effective way you've drummed up new clients?
We offer everyone a complimentary trial class, which 90% of the time turns into a new client.  I think it's important for a new client to experience a class first, feel the vibe of the studio, and determine if its something they want to commit to.  Happy and successful clients mean lots of referrals!
What is the best part of running your own studio?  
 I can finally do things how I would do them.  Meaning, nobody is telling me how they think I should do it, regardless of my opinion. That was the biggest problem I had with corporate fitness.  You're hired to do a job and run a business, but in the end you're just executing for the people above you.  I have never been a fan of executing non-beliefs.  Now, I can take control of each business decision.  Some are not perfect, but that's OK — I can change it!
Do you have hopes of expanding the brand to become a chain?  
At this time, I'm looking to  continue to build this studio's client base and add more classes/instructors too.  I think any business owner has dreams of growth, but my short-term goals lie with this single studio.
What are you most proud of?  
The clients.  Seeing people achieve their goals and feel good about themselves is the best gift ever!
What is the best advice you have for anyone thinking of opening a fitness studio?  
That's a loaded question!   If I could pick the most important, it's to know what your brand is based on your expected clientele.  So many studios start as a specific offering, then before you know it, it's part-dance, part-babysitting, part-Yoga, etc.  Stick with your vision and it will all come together.
***
Many thanks to Melissa for talking to us! Check out Clarity Fitness on Twitter @ClarityFit