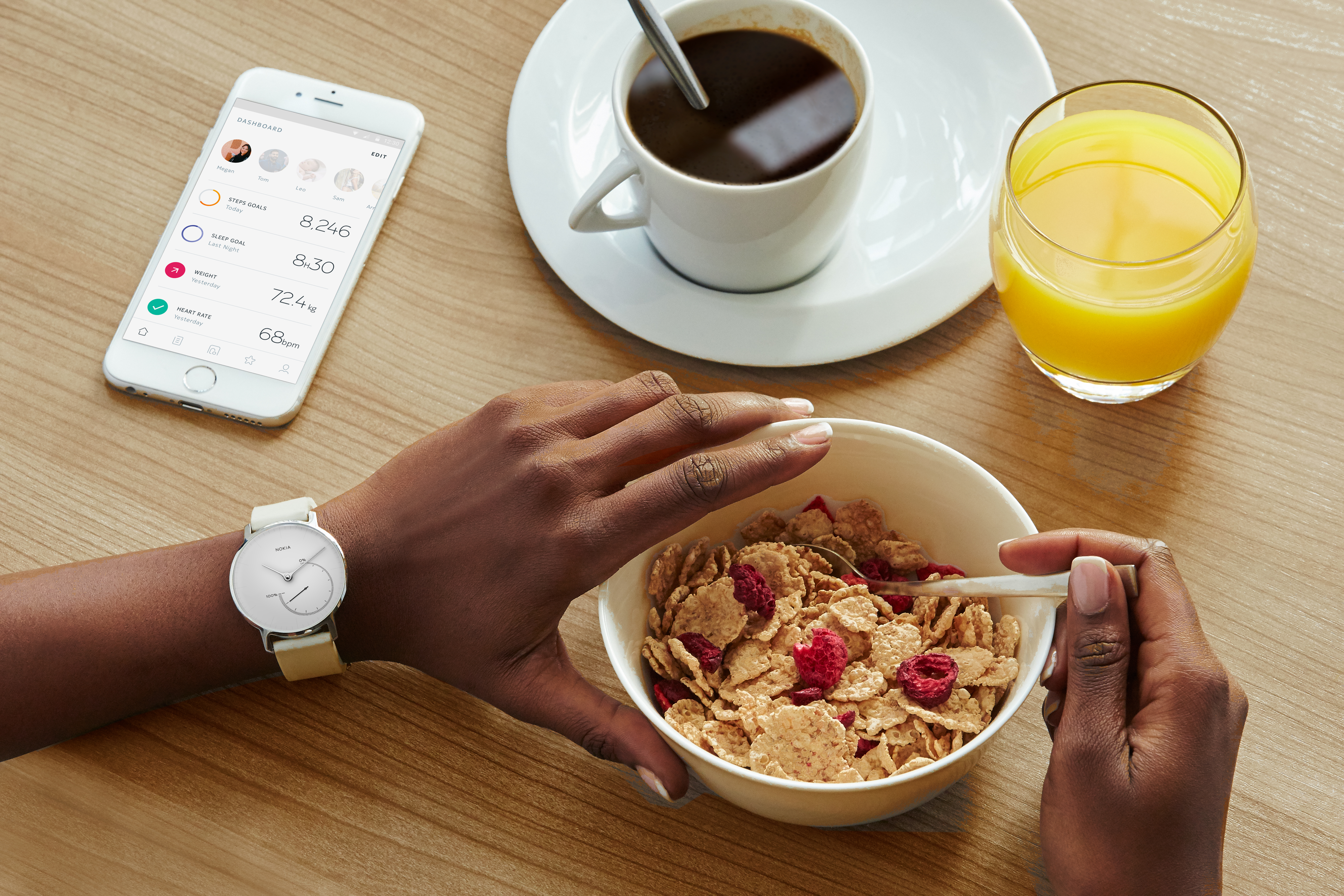 Going for your first spin around the dial with your brand new Activité, Activité Pop, or Steel? You've come to the right place. Here's how to enjoy all the cool features of your new connected activity tracker.
Once you've gone through the process of pairing your watch to your phone or tablet, you are ready to start tracking your steps. Read on to learn more.

What can I track?
Your Activité watch is enabled to automatically detect your activity. Whether you're running, walking, swimming or sleeping, your watch will automatically recognize and begin tracking activity. All data will sync seamlessly and automatically to your Health Mate app so you can analyze your activity levels and track your trends over time.
Customize your step goal

The daily recommended number of steps is 10,000, but we believe customization is the key to success. Feeling like you're up for an added challenge? Increase that step goal! If 10,000 steps seems overwhelming, start small and work your way up to this number. Here's how to do it:
Make sure your phone's Bluetooth is enabled & open Health Mate
Select any "Steps" item on your timeline
Tap where you see your percentage of step goal reached
Drag the circle to adjust your step goal
Select OK
Setting an alarm
Hate the sound of a blaring alarm clock? We don't blame you. We've embedded a gentle vibration alarm into your watch, so you can wake up gently.
Make sure your phone's Bluetooth is enabled & open Health Mate
Go to 'My Devices' and scroll until you find your sleep tracking device
Select 'Next alarm'
Drag your finger to set alarm time and hit 'Save'
Want to check your alarm time? Double tap on the watch face and the hands will move to show your alarm time, and then they'll snap back to reflect the correct time.
Time zone changes
Have a life that's always on the go? That's why we created auto syncing for changing time zones. No more confusion and no more ugly dials. When you land:
Launch the Health Mate app
Activité will automatically adjust
Changing your watch straps
Coordinating your Activité to match your outfits or switching bands before you head to the gym? Quick release spring bars allow you to switch between bands quickly.
Pull back the lever of the pin and take off the strap
Pull back the lever of the pin to replace with new strap
Replacing the button cell battery
Love that your watch is waterproof? So do we. To ensure the continued enjoyment of this feature, visit your local jeweler when it is time to replace the button cell battery. Simply bring a CR2025 (found at local retailer like Best Buy or online with Amazon) with you and they'll switch it up.
Resetting your Activité
Use the tool to push the reset button on the back of the watch case—Activité will vibrate indicating that that watch has been reset.
Fur further questions or support:
Contact Nokia Support.