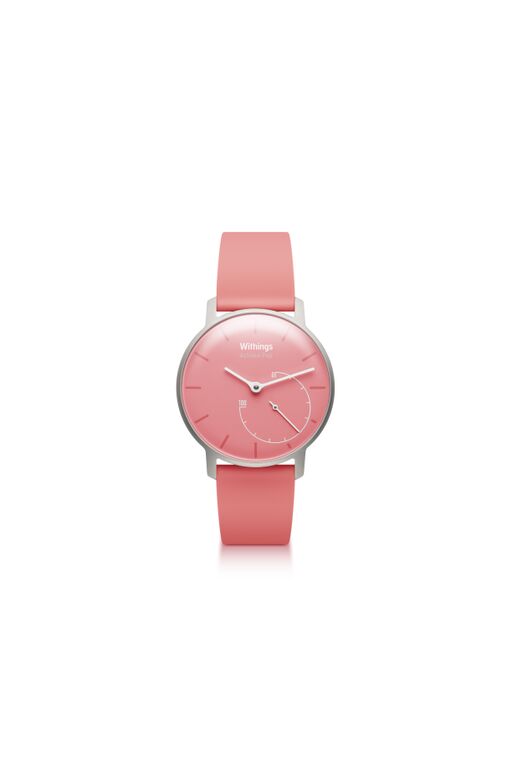 Fall fashion is here, and we want you to be able to automatically track all your activity in style. Get to know the new limited edition Activité Pop.

We Pink You'll Love It
Activité Pop launched in three classic colors: Shark Grey, Azure and Sand in January 2015. It also has the option of adding colorful, easily swappable bands in orange, plum and teal.
But now, we've added bold choice to the color palette of our most fashionable timepiece.
Our award-winning, automatic all-activity tracker now comes in Coral Pink.
This limited edition is perfect for people who want to track everything seamlessly, without skimping on style. It's a tracker with a feminine touch, but it isn't just for women. It's for anyone who wants to go classic, yet bold, and make a fresh fashion statement.
Timeless Look. Latest Tech
It looks like a watch, because it is one. But it's oh-so much more. Whatever color you choose, your Activité Pop watch syncs with our Health Mate app and provides comprehensive fitness tracking. All tracking comes without buttons to press, or pesky charging. Like a normal watch, all you need to do is wear it, but you'll also get advanced features that will make you feel sorry for all other watches.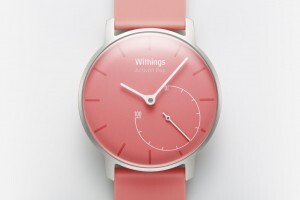 Our Newest Activity Tracker, Coral Pink Activité Pop features:
Automatic Activity Tracking
Walking & Running & Swimming
Automatic Sleep Tracking
Light & Deep cycles
Automatic Time Zone Changes
Never set your watch again
Automatic Sync
via Bluetooth
Silent Alarm
Wake-up vibration
No Charging
8-month battery + alert when it's running low
Water Resistance
Shower & swim with confidence
In-App Coaching & Leaderboards
Get inspiration from experts & friends
So why did we go Pink?
We asked Withings product manager, Marie Loubière:
"We wanted to launch a dynamic model for Back-to-School which would help motivate women to be more active. We found Coral Pink to be the perfect color – the current it-color from all the French Fashion Houses for fall-winter 2015-2016 so it feels like a fashion accessory, not a boring device. In short, we think it's important to give people the latest technology without making them look and feel like robots. If you are going to wear something everyday, it should have style."
So, are you ready to "pink" about your health and fitness?
Learn more about Coral Pink Activité Pop.
Note: In the US, Coral Pink Activité Pop is available exclusively at Best Buy. Get my Activité Pop
 
While you're here, check out these fresh fitness articles:
Dive into a great workout and beat the heat
We went inside a rock climbing gym for this exclusive interview