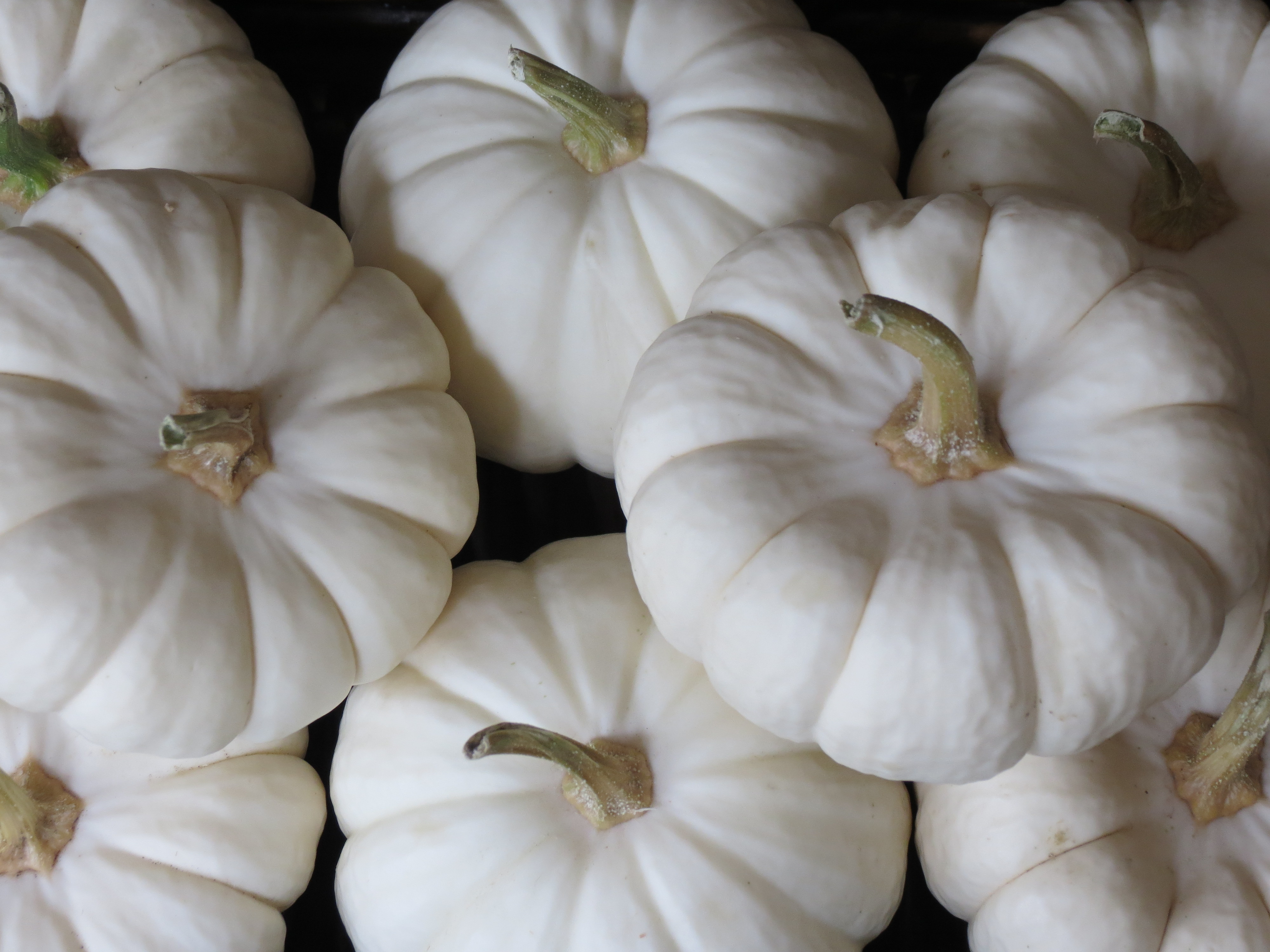 Harvest time is here and there's a lot of veg to root for. Here's what's hot at the farmer's market, and our roundup of experts a plenty to tell you how to make the most of this seasonal bounty.
4 Fall Veggies To Fall For
1. Parsnips
Once considered "garbage food," good only for livestock feed, this cousin of the carrot is enjoying a new heyday. 
Italians still reserve these tuberous nutrition powerhouses as fattening fodder for pigs, but home cooks around the world are taking a page out of The Great British Cookbook, and including these potassium-rich vegetables in Sunday Roast Lunches. These earthy beauties frequently round out soups and stews, and are delicious mashed with butter and salt.
Deke Haylon, chef-owner of Haylon's Market says, "What I love about parsnips is cooking them with potatoes, and then I purée them together, and then I roast a whole head of garlic and just squeeze it into the mixture. The parsnips have a richness to them that potatoes don't have. The parsnips are so earthy, buttery — you almost don't need butter. There's a sweet depth to it. "
Insider Tip: Don't skip the chance to check out turnips.
Marina Kubicek, RN, registered nurse and core-planning member for the Forest Hills CSA (Community Supported Agriculture) in Queens, New York, also loves turnips, which are closely related to parsnips. "Look for a teeny, tiny variety called Salad Turnips. They have a thin skin, so there's no need to peel them. My family slices them raw in salads or roasts them with olive oil and garlic. They're nutritious and taste great."
 
2. Pumpkins
Fall fashion for pumpkins? White is the new orange!
Don't be scared by the ghostly white pumpkins at the greenmarket this fall. Farmers are breeding albino varieties for both decorating and cooking. Any of these designer gourds will add flair to your Halloween displays when carved or painted with spooky themes. But if you're seeking sweet, orange-red flesh rich in beta-carotene, avoid the Cotton Candy and Full Moon and roast Lumina or Baby Boo breeds instead.
Cheese Pumpkins:  The name may confuse, but the pies will please. Named for their resemblance to wheels of cheese, these ugly ducklings offer a sweet surprise when you dig deep.
You'd be foolish to overlook these squat squashes with the pale beige hue: Remember the old adage about books and covers. Neither the biggest nor brightest on the harvest pile, Cheese Pumpkins are stars for making purée. Gorgeous for pies, muffins, and sweet and spicy soups, freeze the mash to use through the winter.
Bonus: How to Make and Store Pumpkin Purée
It's so easy! Select a few smallish pumpkins. Preheat your oven to 350°F. Slice off the tops, just below the stem. Now, cut the pumpkins in half, across the meridian. Scoop out the guts, reserving the seeds to roast later. Bake, open-side up, until the flesh is fork tender and the skin is falling away (about 45 minutes). Use a potato masher or food processor to purée to the consistency of applesauce. Store in one-cup portions in zip-top bags, laying them flat on the countertop, and pressing out all air before sealing. This makes neatly stackable packages to keep in the freezer for up to six months.
 
3. Kale
Because there's no better time to eat your greens than fall.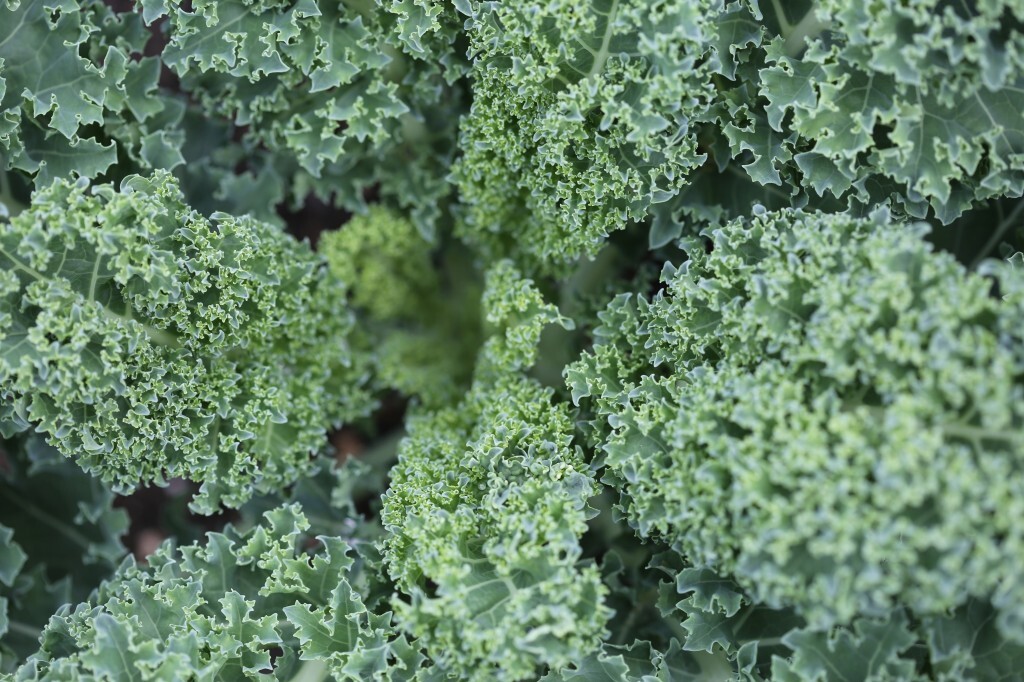 When cool weather and early sunsets beckon you to the sofa to wrap in blankets and watch the boob tube, fall veggies can provide the energy boost needed to get you on your feet, and crunching through autumn leaves for a fall hike. Or barring that, a stroll around the neighborhood.
Touted as a superfood, and oft maligned for being too hip, kale is a nutritional standout among greens, providing proven cancer-fighting protection. Kale is rich in antioxidants, which, according to a study from Johns Hopkins University, "…fight back against free radicals so that they can't do harm to our healthy cells. You can find them in brightly-colored fruits and vegetables. Color isn't just there for decorative purpose," nutritionist Lynda McIntyre says. "It's an indicator of its antioxidation potency."
Choose wisely: Pick the brightest and greenest, avoiding wilted or pale bunches. But the real reason to eat it is because it's tasty. Eat it sautéed, steamed, and even roasted to make a healthful "chip" for snacking.
Think you don't like kale? Try it again. Kubicek suggests asking farmers at your greenmarket for "Frost-Kissed Kale." Because it's hardy, this vegetable survives the cold snaps of late fall, she says. Low temperatures break down cells, rendering leaves more tender, and amps up the sweetness by increasing sugar production.
 
4. Belgian Endive
A deceptively simple veg that delivers an extra touch of sophistication and "wow" factor.
Also known as chicory or witloof (from the Dutch wit = white + loof = foliage), this leafy vegetable provides a low-cal, high-fiber nutritional punch. Crisp and slightly bitter when raw, and mellow and sweet when cooked, this versatile vegetable does yeoman's work. Steam the leaves and use them as fat-free "dippers" for hummus, braise them with orange juice and gin, or sprinkle them with feta, raisins and walnuts.
As a chef, Haylon is a true endive fan. He says, "When you look at endive you think 'fancy lettuce.' Belgians are known for French Fries — but this stuff is amazing." When it comes to preparing it, Haylon recommends braising, adding a thin layer of Serrano ham, and then putting Parmigiano-Reggiano on top. To finish it off, he recommends the broiler to "get it brown it so it's bubbly."  When it's all done, Haylon recommends you "take a nice bite and say — thank you, Cheesus!"
***
So, are you ready to stretch yourself this fall? Don't stick to the "same old" at the dinner table. A trip to the market can be a win for body and tastebuds.
Hungry for more fresh content? Try this: 11 Foods That Sound Healthier Than They Are