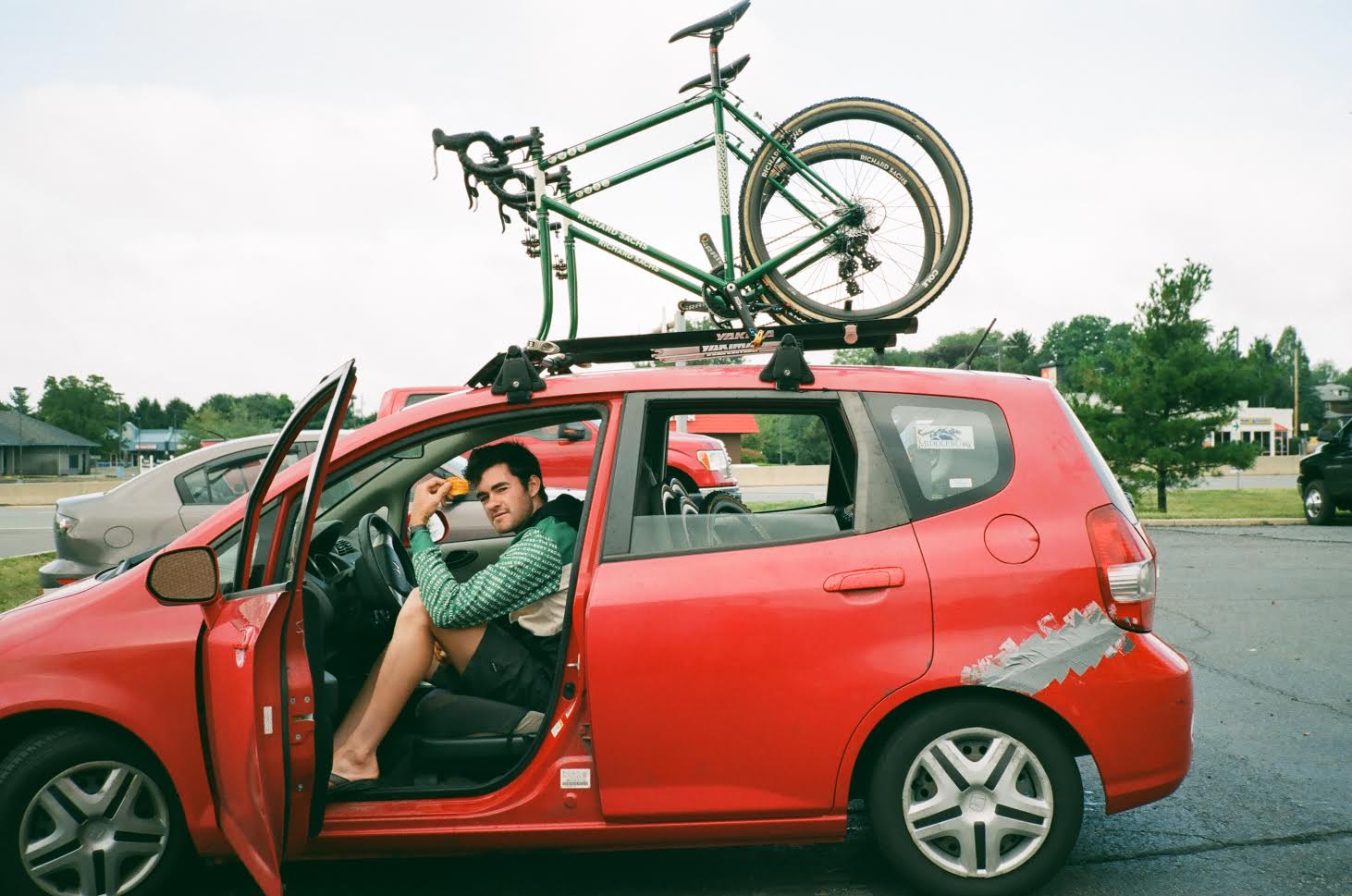 We all look back on our college years fondly. But how many of us can say we were juggling a full course load, a social life and a stint as a professional Cyclocross athlete? National Cyclocross Champion and Middlebury College senior, Sam O'Keefe, 21, certainly can. Read on for O'Keefe's favorite races, his training tips and more in our exclusive interview.
Get to know CX Rider Sam O'Keefe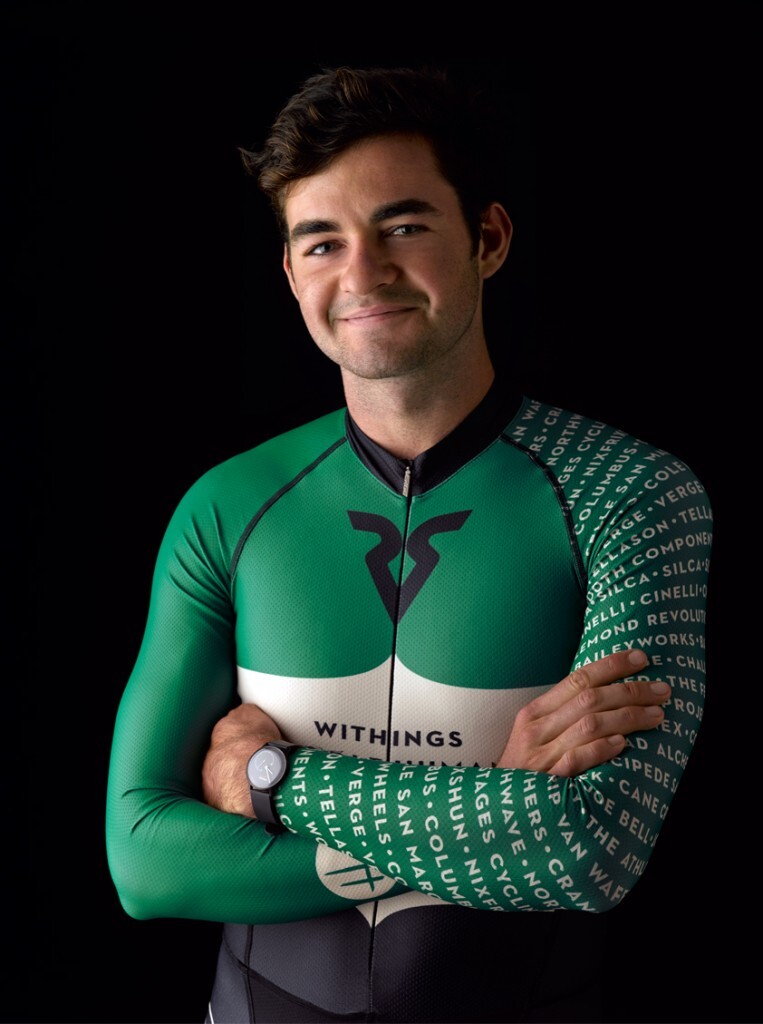 Withings: How did you get into Cyclocross?
O'Keefe: When I was growing up, there was a local bike shop in Baltimore, Maryland that I used to go to a bunch for Mountain Biking. One year the shop put on a Cyclocross race in the park, and I was a member of the club that helped to set it up, so I got into it. I started to compete at the age of 13 with weekly practices in the parks. I was lucky enough that people would loan me bikes as I was just getting started.
What drew you to Richard's team?
This is my first year on the team, and it's unlike any other team I've ever been on. Richard and his team really have a unique aesthetic, an attitude towards racing that is super and never feels mechanical. On most teams, as a rider you are expected to produce certain results, but Richard doesn't focus on this. It's a true honor to be riding Richard's bikes and it's a cool experience to be a on a team people really care about. Plus, it's really fun to work with brands like yours!
Do you have a favorite race?
Anytime I can secure a selection to the National team, I do. They hold the races in Europe, and getting to race in Europe is really my goal each year. The courses in Europe are amazing and there are ten of thousands of people watching- similar to the way people get excited about football here. The courses in Europe are much more competitive, they're super knarly, and it's muddy, and people treat you like a celebrity, and the whole experience is awesome. Plus, Richard's bikes are steel and will blow everyone's minds in Europe, so I'm really looking forward to seeing the reaction over there.


Photo Credit: Eloy Anzola
How do you train on and off the bike?
I ride everyday. Some days are more intense training with sprints and some days are easier recovery days. I also like to run a couple of times a week and am trying to swim more, especially since there is a nice pool at school. I like to keep a balance and aim for different kinds of cross training, like working in core exercises and time in the pool. A lot of my intense training and interval days I'll ride solo, but for longer rides I'll try to get as many friends as possible to come out with me. Middlebury is the most beautiful place I've ever seen, and I'm lucky to have a group of friends to ride around with. In the off-season, I like to go cross-country skiing to keep my legs in shape.
Favorite training snack or meal?
Rip Van Wafels are always a fun treat. I usually like to have fruit, anything I can grab at a local farm stand on my way to a race. I eat a lot of chocolate – I think that helps! On a more serious note, I try to eat healthy when I can, but nothing crazy. I don't restrict myself from certain foods, but I try to manage my portions. Before a race I'll eat more cards and less fiber, eating more protein after a race.
How has your Withings device influenced your training?
I wear it all the time, but I appreciate the watch most whenever my training is unstructured. Training intervals with a power meter and heart rate monitor have a certain utility, but are tough on the mind over time. It's actually very refreshing to go for a ride with the device as my only timepiece. No bike computer, just an analog face.
What is it like to balance being a full-time athlete and a full-time student?
Having cyclocross is a great way to get a break between the craziness of classes and get some time off campus. Trying to train and race as a student is a really cool experience because it forces me to focus and manage my time well. When I'm at school, I have to throw myself into school and when I'm racing I concentrate all my energy there. My friends usually just want to hear if the race was good or bad, once I'm back on campus the cyclocross world is gone until the next weekend when I'm back at it. I like having this balance between two worlds.
College Major?
Geology. It gives me fun things to look at while I'm training. I'm not sure what I want to do when I graduate, but it would be amazing to keep racing competitively.
Do you have any fears when competing?
Not really. Most of the time I'm just really focused. One of the cool things about racing is that when you're in the zone, you're really being pushed to the limits. If I think I can't ride faster or clear a turn, I see the guy in front of me doing it, and I know that it's possible for me too. Things may seem dangerous, but I can't not ride the course, you just have to do it. I don't really see fear as an option. We're all riding the same course, and we just have to deal with the obstacles.
Notable injuries or bad weather stories?
Last winter I was racing in Belgium and I crashed on this steep descent. This course didn't have regular barriers, they were all inflatable. I broke my front wheel and my helmet. Somehow, my wipeout got caught on camera, so there was a total yard sale of my bike on the big screen! Knock on wood — I haven't broken any bones or anything. I'll finish a race and find bruises and not know why. I always feel horrible on Monday morning. I usually stroll into class Monday looking pretty beat up, I always joke that my professors must think I am hungover and wonder what I could possibly be doing over the weekend.
Do you have a training playlist?
Cyclocross is about focused intensity, but keeping a cool head is equally important. The following isn't necessarily my go-to playlist in the pre-race routine — I don't have one of those – but it's a collection of songs capturing the vibe of what I might listen to before a race.  Neither head-banging pump-up music nor Joni Mitchell:
Favorite movie?
Good Will Hunting
***
Thanks Sam for taking time to chat with us!
Want more Sam? Check him out on Twitter @Middcycling and on Instagram @soookeefe