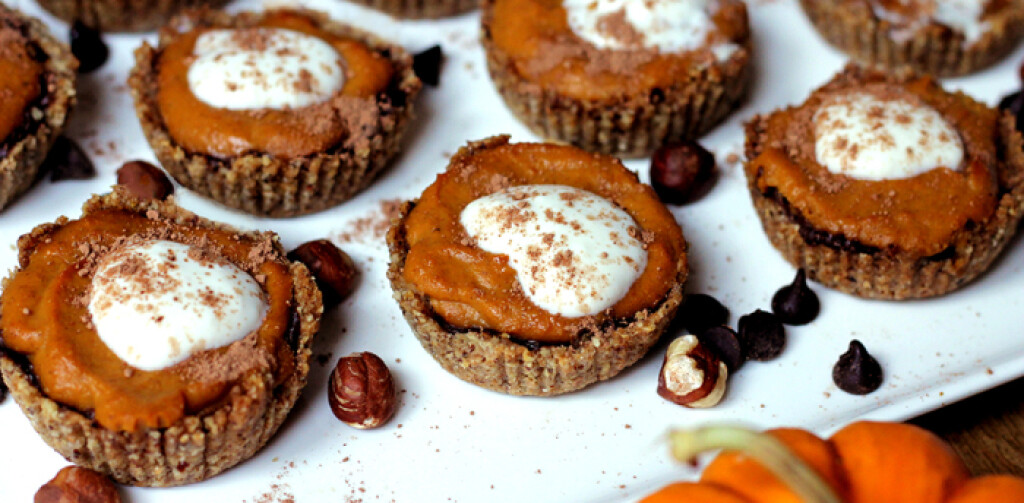 Looking for simple and delicious ways to make sure everyone enjoys special holiday fare? In the spirit of the holidays, let's aim to set an abundant table suitable for everyone this season, promoting peace and harmony in the process. These ideas are sure to satisfy vegans and carnivores alike.
Everything You Always Wanted to Know About a Vegan Thanksgiving, But Were Afraid to Ask...
Year after year, many of those who follow a plant-based diet get short shrift at the Thanksgiving table. On top of having to quietly craft a meal from the crudité platter and an apple from the centerpiece's cornucopia, vegans often endure nonstop interrogations about why they can't eat the turkey or mashed potatoes. And of course, Aunt Jean always seems to forget that neither chicken stock nor eggs are considered vegan. And to add insult to injury, the plant crowd is often left dessert-less, thanks to abundant amounts of butter in everything.
To get the non-dairy scoop, we talked to two vegans on different coasts, Alex Jules in Los Angeles and Juhea Kim in New York City, about what they think is hot and what's not on the T-day table. We shot them a few questions and they had some great advice.
What do Vegans think of people who offer "Tofurky?"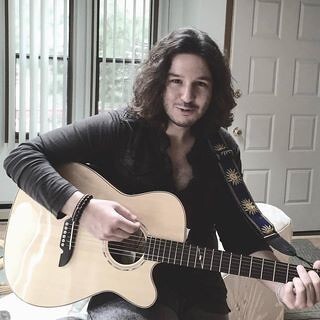 "I think very highly of people who offer Tofurky," says Alex Jules, a vegan and musician who lives and works in Los Angeles. The gesture is what he appreciates most. "Is it my absolute favorite brand of alternative meat?  No, but their products are great. I am thrilled in such a situation."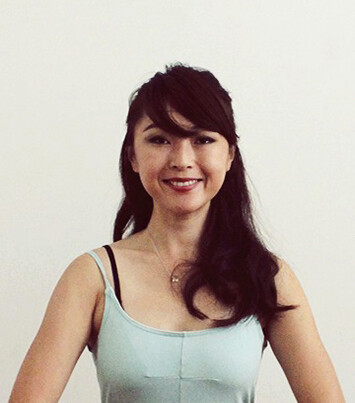 Juhea Kim, co-founder of the popular vegan lifestyle website Peaceful Dumpling concurs. "I make it some years and skip it others in favor of a more whole-food-based entree, but it always reminds me of my first vegan Thanksgiving, when my sister was good enough to make it just for me."
Some people just can't let go of the turkey being the centerpiece. Is it hard to have a festive, vegan Thanksgiving?
"This is the 10th vegan Thanksgiving I'll celebrate," Kim tells us, "and all nine previous ones have been festive, warm, cozy celebration with friends and family. What really is (the) centerpiece to my idea of Thanksgiving isn't the turkey or Tofurky, but bringing people together.
Jules agrees. "Thanksgiving has always been my favorite holiday," he says, "and it has only become more fascinating in the nearly decade I've been a vegan.  I love being together with my family for a few days. My parents have been basically vegan for a number of years now, too, and my uncle is a chef that, I think because of me, serves many vegan items at his Maplewood, New Jersey restaurant — Cedar Ridge Café and Bakery — and he cooks almost all vegan dishes on Thanksgiving."
What makes a holiday? Is it the food?
The food is absolutely one of the best parts of Thanksgiving, according to Jules.  "But…I very much cherish my whole family being together for a few days.  That family time in and of itself brings out the notion of "being thankful."
Kim thinks the food is important, too, "but not at the cost of stress, or ego — think for instance about trying to outdo other people with recipes. What makes a holiday is an opportunity to check in with yourself and your loved ones about what matters to you the most — your past memories, present moments, and future wishes."
What are some "special" vegan foods, i.e., not simply steamed broccoli or beans and rice? What makes a plant-based dish feel like it's suitable for a special occasion?
"Many vegans, including myself," Kim shares, "tend to eat a lot of simple whole plant-based foods during most other times a year — so we like to experience more elaborate dishes during the holidays. That means anything casserole, which we might not typically make, and lots of savory and sweet pies. But flavors can evoke the holidays on more simple dishes, as well, such as apple, raisins, pumpkin, cinnamon, cloves, red wine in savory and sweets, nutmeg, thyme, rosemary, and other herbs. Jules points out that the sheer number of dishes on the Thanksgiving table makes the day feel special, as does the addition of Thanksgiving-specific foods like his mom's special Vegan Cornbread.
For carnivores out there who want to welcome vegan friends, or who simply want to experiment with a different way of eating, consider piling on the flavor so you won't miss the meat. Instead of boiling or steaming vegetables such as broccoli, corn, and cauliflower, try roasting, caramelizing, or grilling. And add high-voltage condiments in unexpected ways, like combining jalapeño and orange juice with your cranberries, garlic and paprika with your mashed potatoes, and curry and red pepper flakes with your roasted yams.
What are some coping strategies for vegans when they're surprised with non-vegan foods? Are there polite ways to avoid the pitfalls?
Even well-meaning hosts can prepare a meal from which vegans cannot eat much. Kim always offers to bring a few dishes: usually one that is vegan, healthy, and colorful, like a side of vegetables such as Apple-Glazed Brussels Sprouts with Raisins and Walnuts, and another that is decadent, like a chocolate pumpkin pie. "This way I ensure that I leave the table satisfied–usually one healthy savory and one indulgent sweet are all I need!"
And if vegans are left gnawing on a piece of baguette and a celery stick, Jules urges them to remember is that Thanksgiving dinner is just that: Dinner. One of 365 you'll have this year. If you feel upset about missing out on a certain dish, make the vegan version at home, at your leisure. Don't spoil the spirit of the day by dwelling.
What are some things that might seem vegan, but are not?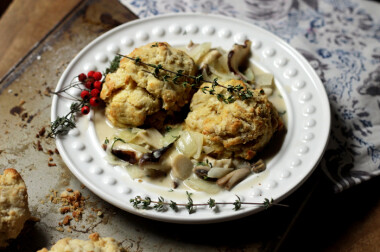 "Dinner rolls," Kim warns. While most loaf breads are vegan, homemade dinner rolls on Thanksgiving table usually contain dairy. Don't forget that vegans don't eat meat broth, so consider making "Unstuffed Stuffing" in a casserole dish, using mushroom-and-onion broth and gravy made with roasted garlic and red wine as substitutes. And if you're accustomed to seasoning the vegetables with ham hocks or bacon grease, skip them. Use fresh herbs and olive oil instead. And a special red flag goes to the marshmallows that top the yams. They're made with gelatin, which contains collagen derived from animal bones and skin.
What are some great resources for vegan recipes?
"My favorite go-to is Robin Robertson's 1,000 Vegan Recipes,  Jules says.
And Kim offers up her own website for ideas: Peaceful Dumpling, which has almost 600 vegan recipes, including many that are holiday-appropriate.
What are some final tips for hosting vegans at Thanksgiving?
"Here's what's great about cooking for vegans," Jules enthuses. It's a diet that suits almost everybody's eating restrictions. Some people don't eat pork, some don't eat seafood, some don't eat red meat. A plant-based diet is usually great to accommodate everyone."
Kim suggests simply talking openly to your vegan guests about the menu. They'll most likely be happy to bring suitable dishes. To be a star host, she suggests mashing potatoes with non-dairy milk and keeping non-dairy dark chocolate on hand in case no vegan desserts are served. "Every vegan guest will thank you."
******
Thanks to Alex & Juhea for their time! We hope you have a great Thanksgiving, whatever dietary philosophy you follow. 

Lynn Marie Hulsman
I'm a New York City-based novelist, cookbook writer, and ideation agent whose former jobs include stand-up comic, bookseller, and medical editor. Interests include nutrition, pop psychology, British culture, and dogs. My very favorite thing is reading.
View all articles